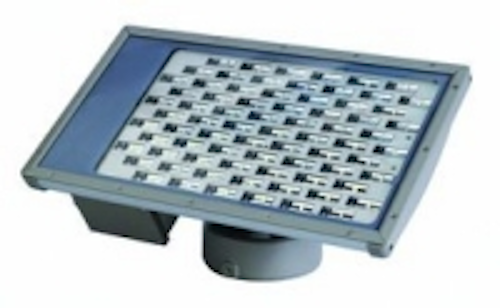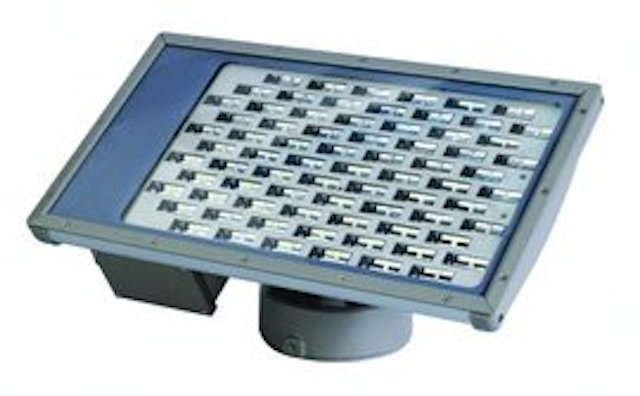 Date Announced: 17 Jan 2008
PuraLED, the commercial and architectural lighting division of South Woodham Ferrers based Enphos LED Systems Ltd. today announced the introduction of their all new TLR-75 LED Series which they intend to aim initially at the transportation and warehouse industry
sectors.
Developed to meet the illumination requirements of facilities lighting professionals the TLR -75 LED Series features new generation WLED (White LED) 1W chip LEDS - delivering an incredible 100lm/W output from each singular LED - in a 75-LED array combined with an advanced and patented, reflective, optical system which boosts the Lux output by a further 50%.
Available in two colour rendering options - 7000±500K and 2000±300K - PuraLED believe its high power TLR-75 Series Lights will easily equal the colour accuracy, the illumination and provide the enhanced energy
efficiency to supersede HID based Sodium and Mercury Vapour fixtures.
"Light proficiency and reliability in industrial or warehouse environments is highly important from any point of view," Kevin Knight Managing Director of Enphos said. "The storing and movement of goods is 24/7, so users today require a high consistency and
quality of illumination for continuance, security and safe working practice. Energy efficiency and costs are also important, the TRL-75 W for example delivers 7875 Lumens in return for 107 Watts which in light output to energy use ratio terms is ahead of anything in the market place today!"
Steve Whiteley, Operations Director of Enphos added,"We've every confidence in the new TLR-75 LED Series, they're perfect for commercial, warehouse and open-space applications, the light qualities are excellent and the maintenance requirements are
minimal. In fact they can be fitted and near enough forgotten about for years".
Rated for 50,000 hours of continuous illumination without any perceivable light loss, the compact, heat sink design allied with the low heat, high power LEDs and flat fixture profile ensures that light is directed uniformly downward with a minimum in light spill or energy wasted in dissipating heat away from a reflector space.
The TLR-75 Series warehouse and bay lights are constructed with high quality aluminium die-cast housings and stainless steel hardware and fasteners.
The LEDs, electronics and optical system are flush mounted within the compact IP65 housing which is electrostatically sprayed with a flourocarbon powder coating to provide improved weather protection and
excellent self cleaning properties.
Concluding, Kevin Knight said "The TLR-75 LED Series marks an important lighting solution for lighting specifiers throughout the UK, LED lighting is quickly evolving as the bench-mark for consistent performance over many years of use with minimal colour variation
or lumen depreciation when operated correctly. Additionally, the new WLED LEDs represent a progressive step forward in the national shift towards energy conservation and environmental awareness."
Contact
Enphos
E-mail:admin@enphos.com
Web Site:www.enphos.com