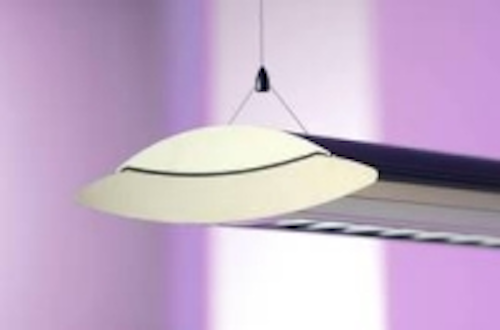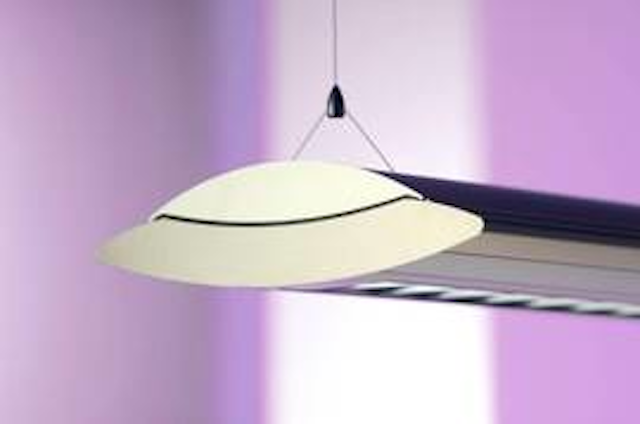 Date Announced: 01 Aug 2008
3Dao is a new generation of light fittings that combines design and three lighting technologies / lighting solutions for sophisticated and energy-efficient office lighting
At this year's Light+Building LITE-LICHT GmbH, supplier of innovative and energy efficient lighting systems, has presented 3Dao the new generation of light fittings for modern office lighting. 3Dao (pronounced tre dao) has an attractively designed shape and combines three lighting technologies in one range of light fittings: T5 light sources, RGB-LED and high-power LED. This makes LITE-LICHT one of the pioneers for this combination of three lighting technologies. The LED technology applied reduces the power consumption, increases the lights' useful life and offers a wide range of different colour options for creative lighting designs. Furthermore optimum daylight and movement sensors make it possible to use 3Dao very energy-efficiently and achieve a power saving of up to 70 percent.
The East Westphalian manufacturer of light fittings LITE-LICHT GmbH is branching out in a new direction with its new 3Dao designer range of products. The East Westphalians have developed the design working together with multi award winning Busse Design+Engineering GmbH from Ulm. The LED applications have been equipped with the latest OSRAM component technology. Classic aluminium shapes bring together T5 light sources and both the LED systems, RGB and high-power, in one light fitting. The pendant, surface-mounted, wall and floor lamps can be used not only to provide standard general lighting but also to create enhanced lighting effects as well as atmospheric lighting scenarios from a changing combination of colours using just one light fitting. The universal concept of the three lighting technologies also enables the user to individually combine direct and indirect light. To this end the parabolic louvres which intensify reflections and the proven micro prisms control the intensity of the light. In addition 3Dao has a flexible fixing system. A groove on the light fitting housing enables users to flexibly adjust the light fitting's fixing points. This range of light fittings is supplied as standard in natural anodised aluminium with other RAL colours available on request.
Well being and energy efficiency thanks to intelligent control
In conjunction with 3Dao LITE-LICHT supplies modern electronic operation and control devices enabling flexible adaptation to individual and changing requirements in office spaces. Lighting planners can combine white, coloured, warm and cool light and create an infinite range of lighting moods specific to the environment or the time of day. Office spaces fitted with 3Dao lighting provide users with optimum lighting conditions – essential for well-being at work. In addition optional daylight and movement sensors ensure energy efficiency to protect the environment. Users can achieve energy savings of up to 70 percent since the sensors use the natural incidence of daylight, adjust the lighting intelligently and switch off the lighting automatically. When it came to developing 3Dao, LITE-LICHT was very much aware of the environmentally friendly use of resources.
LEDs change the world of light
In recent years the light output of LEDs has already doubled many times over. Researchers say that in three to five years thanks to rapid technical development the light-emitting diode will lead the way amongst energy efficient light sources. Today, as an innovative manufacturer, LITE-LICHT GmbH is already setting its store by the use of LED technology. 3Dao users profit from this new technological development and the strong reassurance of continued investment.
Branching out in a new direction
The 3Dao name reflects the characteristics of the light fitting. The Chinese word Dao means 'path' and stands for the forward looking concept behind the product range. The prefix 3 relates to the three types of light fitting (pendant / surface mounted, floor and wall lights) in the range. "3Dao is a new generation of light fittings we have developed for modern office lighting. The exclusive name stands for a special product and encapsulates the forward-looking aspect of the technology," says Jörg Hägel, sales manager at LITE-LICHT and an expert who has many years' experience in the lighting industry.
About LITE-LICHT
LITE-LICHT offers building owners, general contractors, architects, engineering consultants as well as electrical wholesalers complete lighting systems which in their function and form are perfectly adapted to the respective requirements. They are used in commercial and public premises as well as representative areas: office and training rooms, educational establishments, exhibitions, production halls and warehouses as well as hotels and car parks. In addition to a large selection of louvered light fittings the product range includes reflector lamps, recessed downlights, illuminated ceilings, floor lamps and quick assembly strip light systems. LITE-LICHT products are used by such companies as Kulmbacher Brauerei AG, Miele & Cie. KG, Schüco Int. KG and the Marriott Hotel in Cologne.
Brief portrait of LITE-LICHT GmbH
LITE-LICHT GmbH is a family-owned company founded in 1948 and based in Herzebrock-Clarholz in East Westphalia. Following the motto 'ENJOY LIGHT' the company develops and sells innovative and energy efficient lighting systems. Through its three business units 'LITE-LICHT', 'StarLicht' and 'itec' LITE-LICHT GmbH provides individual lighting solutions for sophisticated and design-orientated applications in the industrial, representative and private sector. The overriding aim of product development is to use lighting to improve people's everyday life and workplace experience. As a consequence all light fittings are designed in such a way that they meet both aesthetic and functional requirements as well as promoting people's well-being and health. Around 400 employees at the locations Herzebrock-Clarholz, Bartensleben and in different overseas companies draw on the latest environmentally friendly manufacturing processes to produce innovative lighting solutions to the same consistently high quality standard. You can find more information at www.enjoy-light.de.
Contact
Dilek Güzel LITE-LICHT GmbH Tel: +49 (0) 5245- 443- 191 Fax: +49 (0) 5245- 84 13 - 12
E-mail:dguezel@lite-licht.de
Web Site:www.enjoy-light.de