ARC Solid-State Lighting's LED RGB 3-channel lighting controller-MINI controller
Aug 25th, 2008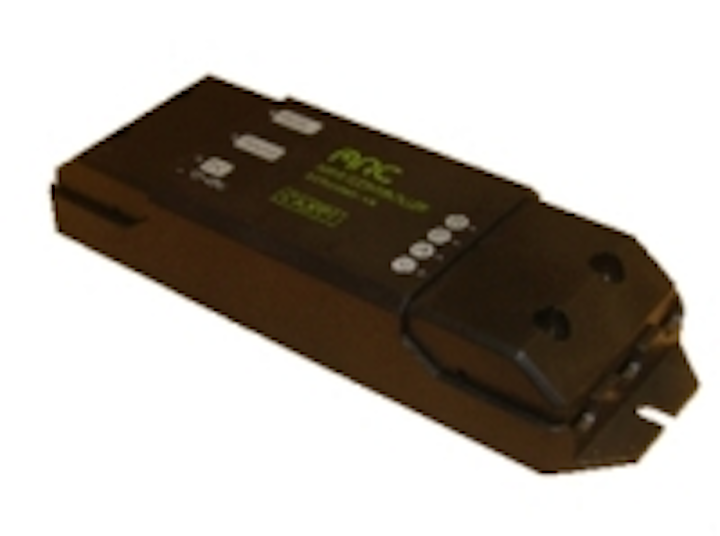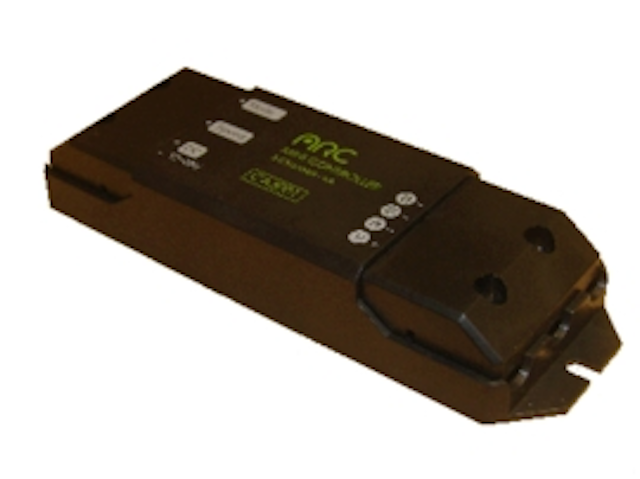 Date Announced: 25 Aug 2008
ARC Solid-State Lighting, the professional provider of LED drivers and controllers, announces a new LED lighting controller-MINI Controller CA3001, the control capacity of 3-channels RGB full color is extremely favorable for Lighting Embellishing of Shop Windows and Products Showcases to create amazing lighting effects and romantic atmospheres easily. Having both control and driving capacities but it is truly simple to install. With built-in 12 different lighting effects, users may choose any one as their wish and the lighting effect speeds are also adjustable. CA3001 is ready to enhance your LED light!
CA3001 Features
-RGB Full color LED controller
-Various lighting effects:12 built-in lighting effects and 1 user-defined lighting effect; 16 adjustable lighting speeds or brightness through dip switches.
-Smooth color transitions:256 levels of gray scale
-Powerful driving capacity:2A driving capacity each channel, and total can drive up to 6A
The speed of 12 various built-in lighting effects can be adjusted as users' wish. 16 levels speed may fit different events, and then let LED lighting shows your brand image. If the built-in lighting effects do not match your CIS, you can make your own one as well. Taking a clothing shop as an example, it can display brand indentified color normally to make your customers impressed;When holding new products launch events, you can change the usual lighting effect to a wonderful one regarding to the event topic. Since your showcase is greatly eye-catching, it's just a piece of cake for attracting your customers.
「I would like to use LED lighting for decorate my shop, but I do not have any LED professional knowledge or experience of installation. Is the setting procedure of lighting effects very complicated? Is it difficult to install the whole system?」 If you do have any concern as above, CA3001 is definitely your best choice. Compared with the power benefits that CA3001 offers, the installation and lighting effects setting are really simple;there are only 6 output/input connectors, as picture 1 shows, two on the left side are for power input, and the rest four connectors on the right side are connected with your LED lighting fixture. All you need is only a screw driver to get the all connection done, and then select the lighting effect you need and adjust the light effect speed through two dip switches『Mode/Speed』.
Go to get your lighting amazing! Start it from MINI Controller CA3001.
CA3001 Applications
-Lighting embellishing in Shop windows
-Lighting design in product showcases
About ARC SSL
ARC Solid-State Lighting was founded in Jan, 2007 in Taipei, Taiwan. We focus on the LED lighting controller and opto-electronic design and development to provide appropriate solutions for LED Lighting applications. Among the wide range of opto-electronic devices, ARC SSL chooses LED lighting applications as the axis for technology development and explores the advanced software and control system technology to outperform the advantages of LED lighting devices.
Contact
www.arclight.com.tw Marketing Specialist Claire Chen T:+886-2-82278217 ext.613 EMAIL:clairechen@arclight.com.tw
E-mail:clairechen@arclight.com.tw
Web Site:www.arclight.com.tw