Intertek Launches Third-Party Certification Program for LED Traffic Signal Modules
Mar 31st, 2008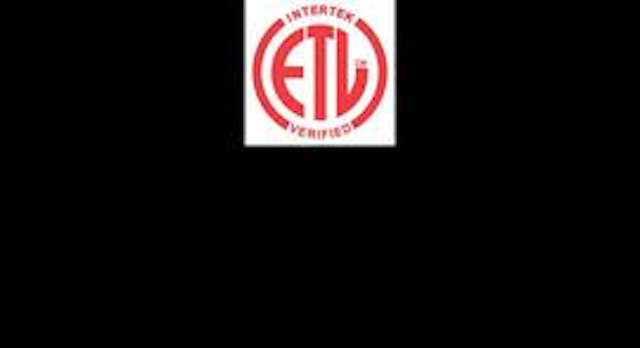 Date Announced: 31 Mar 2008
Cortland, NY - Intertek (LSE: ITRK), a global leader in testing, inspection and certification services, recently announced that it has launched a new third-party product certification program for the testing and certification of LED Traffic Signal Modules, including LED Circular Signals, Arrows, and Pedestrian Signals; per the latest versions of the of the specifications published by the Institute of Transportation Engineers (ITE).
Intertek's LED Traffic Signal Modules program now provides manufacturers with independent, third-party test data and Intertek's ETL Verified product labeling for products that comply with the consensus ITE requirements.
The ETL Verified mark, a signal of quality and performance, gives manufacturers a means of differentiation in a competitive marketplace, and fortifies consumer confidence in product quality.
The ETL Verified mark also provides purchasers, specifiers, and end-users with easy identification of certified LED lighting products that have been independently tested and evaluated to the latest industry standards. What's more, cities using certified products benefit from continual quality assurance monitoring of the products without bearing the expense of random sampling and penalty clause tracking.
A web page has been created which will provide a list of all certified products by manufacturer. Please visit www.intertek-etlsemko.com/ledtraffic for the current list of approved products, which will be updated regularly.
Intertek currently administers certification testing programs for a wide variety of government and industry organizations including the Federal Aviation Administration (FAA), Air Conditioning and Refrigeration Institute (ARI), Gas Appliance Manufacturers Association (GAMA), and the Certified Automotive Aftermarket Parts Association (CAPA).
About Intertek's testing and certification services
Intertek provides testing and certification services for a variety of commercial and electrical products, including product safety testing and certification, electromagnetic compatibility (EMC) testing, performance testing, and management systems certification. These services provide global market access to customers in industries such as automotive, building products, cabling/wiring products, consumer products, food service, furniture, household appliances, HVAC, industrial machinery, IT, lighting, life safety/security, medical devices, power systems, retail, semiconductors, telecom/radio, wireless equipment.
Visit www.intertek-etlsemko.com for further information or call +1-800-WORLDLAB (+1-800-967-5352).
About Intertek
Intertek (LSE: ITRK) is the leading international provider of quality and safety services to a wide range of global and local industries. Partnership with Intertek brings increased value to customers' products and processes, ultimately supporting their success in the global market place. Intertek has the experience, expertise, resources and global reach to support its customers through its extensive network of laboratories and offices, with over 20,000 people in more than 100 countries around the world.
Contact
Linda Hall, Field Marketing Manager Telephone: 616-656-1347
E-mail:linda.hall@intertek.com
Web Site:www.intertek-etlsemko.com