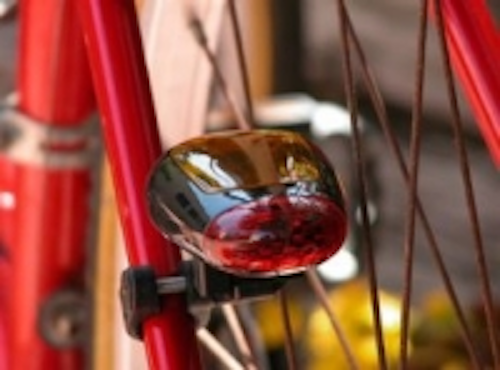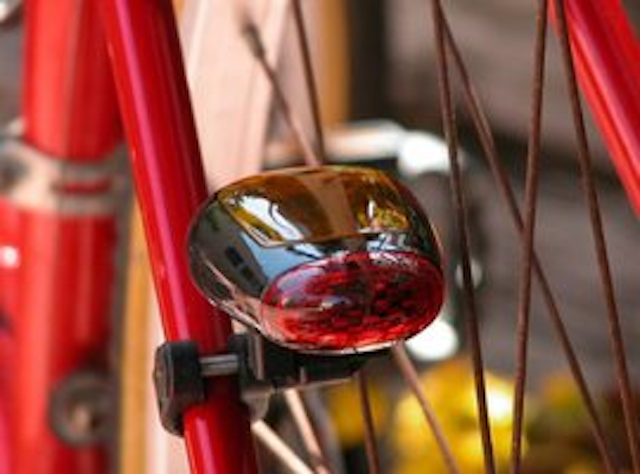 Date Announced: 27 Mar 2008
TORRANCE, CA —— LEDtronics® announces its latest solar-powered LED safety light for outdoor evening activities, such as bicycling, walking, jogging and inline skating. Now any outdoorsman can carry an extra measure of security into the backcountry or when battling for a spot on the concrete jungle, with a new compact and lightweight Flashing LED Solar-Powered Safety Bike Light.
Time and time again traffic safety studies have shown that bicyclists experience higher safety rates with the use of lights that make them more visible to motorists, during both the day and night.
According to the National Highway Traffic Safety Administration's statistics, 33 percent of bicyclist fatalities in 2002 occurred between the hours of 5:00 pm and 9:00 pm. A more recent study by the Insurance Institute for Highway Safety, 22% of bicyclist fatalities in 2006 occurred between 6 pm and 9 pm—the most during the day, while 18% took place between 9 pm and midnight.
The most common advice given by biking magazines and websites: "If you're riding at night, you absolutely should use a flashing red rear light." They all agree that bicycle reflectors are not sufficient for safety. Some states have even enacted laws to that effect. Maine, for example, requires bicyclists to have a headlight and red taillight visible from at least 500 feet when riding at night.
The Flashing LED Solar-Powered Safety Bike Light by LEDtronics® is just the unit for this purpose. It is very compact, yet it produces a repeating flash that can be seen from up to 2,000 feet away, depending on atmospheric conditions and line of sight.
The red flasher is a great safety multitasker. In addition to its primary use on a bike, this unit is ideal for children while walking home from school at dusk. It is indispensable for campers, hikers, skiers, bicyclists and even boaters, since it is waterproof to a depth of three feet. Use it as a personal marker by attaching it to your jacket or belt at night. You can mark your tent or dangerous areas around the campsite. Keep one in your emergency kit at home or one in the glove box of your car in case of fire, flood or earthquake, so that you can use it as a signaling device.
Best of all, this bright flashing unit needs no batteries and is eco-friendly. It sports a built-in solar rechargeable Ni-MH battery that will last up to 5 years (subject to environmental conditions and usage). The unit comes with a red lens and two red 5mm LEDs that flash continuously at a frequency of 200±10 times per minute for over 10 hours, and on only 3-5 hours of daylight charging time. It has both a vibrating sensor and a lighting sensor, switching—it lights after dark and stays off in daylight, and if no vibration is sensed, it is set to switch off.
The LEDtronics® Flashing LED Solar-Powered Safety Bike Light, series SLR-BIKE, is lightweight, weighing only 1.6 ounces—easy to carry on the person. It is also compact, measuring 50mm wide x 65mm high x 30mm deep. Its polycarbonate construction is fully weatherproof. It is easily mounted on any bicycle with the provided mounting clamps, using just a screwdriver. Once installed, it is incredibly low-maintenance.
The Flashing LED Solar-Powered Safety Bike Light part number SLR-BIKE-RED-001 is available for $16.95 per unit. Discounts are available for large purchases. Availability is stock. First-time large production quantities are available to customers in 4-6 weeks.
Contact
LEDtronics® toll free at 1-800-579-4875, telephone 310-534-1505, fax at 310-534-1424.
E-mail:webmaster@ledtronics.com