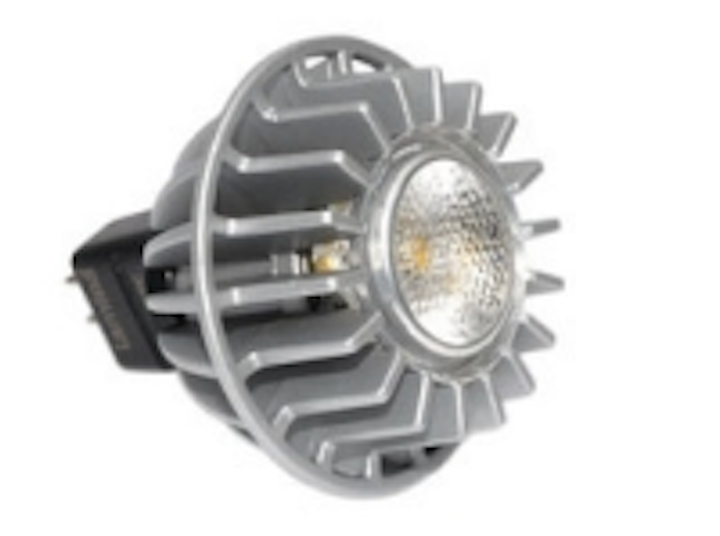 Date Announced: 14 Mar 2008
Digilin Australia is proud to announce that we are now the official Australian distributor of SoL MR16 replacement lamps from the American company Lamina.
Digilin already uses other Lamina LED's in our products, and we are happy to say that the SoL meets the level of quality we would expect from them, and is a genuine MR16 lamp direct replacement. Unlike other supposed "dichroic replacements" that have come before it, Lamina have adequately addressed the issues of light output, efficiency, heat dissipation and long life, making the SoL an outstanding "green" LED lighting solution.
A power consumption of only 7.4W provides 200 lumens from our narrow beam varieties or 120 lumens from our wide beam option. Operating for 50 000 hours with only a 30% reduction in light output, these economical MR16 replacements are sure to be high in demand, and are available now in warm white, daylight white and "TruColor" (for high colour rendering) for purchase directly from Digilin.
Digilin Australia builds and stocks only premium quality products. We have an energy efficient LED and fibre optic lighting solution for your needs.
Contact
Digilin Australia 37 Oxford St Bulimba Qld, 4171 +617 3899 1267
E-mail:sales@digilin.com.au
Web Site:www.digilin.com.au/products.asp?name=SoL MR16 LED Lamp