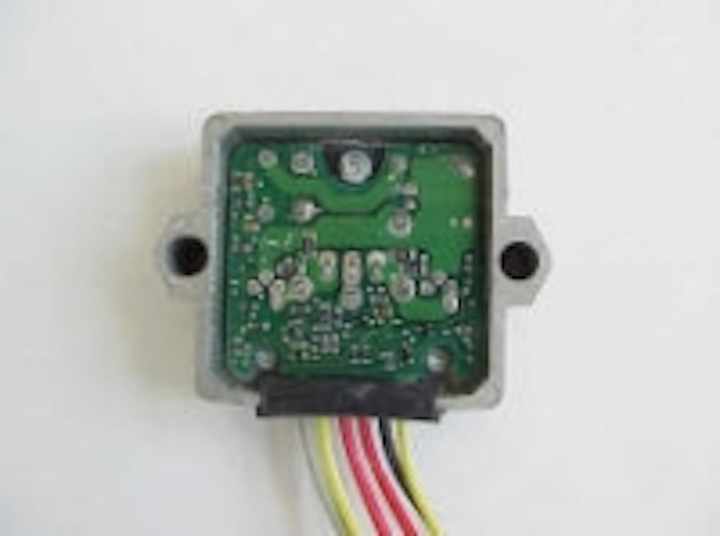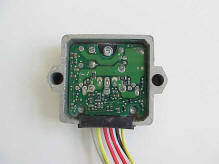 Date Announced: 24 Mar 2008
-- Novagard Solutions Announces RTV 800 Series UV/Dual Cure and RTV 800 Series UV Gels for Potting, Encapsulating and Conformal Coating Applications
Cleveland, OH –– Novagard Solutions, a leading manufacturer of advanced silicone-based adhesives, sealants, and lubricants announces additions to their patented, RTV 800 Series UV/Dual cure and RTV 800 Series UV Gels for use in potting, encapsulating, and conformal coatings applications including delicate electronic components, printed circuit boards, lighting designs, and various wiring/current carrying electrical devices.
The RTV 800 Series UV/Dual (UV/Moisture) cure materials can lead to improved profits based on higher productivity and throughput. Novagard Solutions has developed these products with cure speeds of less than three seconds. The fast cure allows the end user more production floor space and flexibility due to a reduced racking requirement.
Novagard Solutions points out that this unique, patented chemistry allows paste-like products to cure up to 5/8" thick with minimal energy requirements. While this is dramatic in the lab, the onsite results with our customer evaluations have indicated significant time savings during actual production testing.
The physical properties can be varied including the viscosity of encapsulant types from a few hundred centipoises for spraying and dip coating to several thousand for thick coating and deeper potting applications up to 3/8" thick. The self leveling characteristic of these flowable materials and the moisture cure feature allow for shadow curing at room temperature.
The RTV 800 Series UV Gels offer two different products of varying hardness with outstanding electrical properties. With cure speeds of less than three seconds and potting opportunities up to ¼" in thickness these gel materials are ideal for encapsulating and staking sensitive electronic components for fast and simple production processes.
The Novagard Solutions RTV 800 Series UV/Dual cure patented technology is based on silicone chemistry, and thus exhibits the excellent physical properties found in silicones such as: thermal stability, moisture and weather resistance, and resistance to color change. In fact these translucent materials will not
degrade or yellow on long-term exposure to light. The RTV 800 Series UV/Dual cure products are a 100% silicone reactive system.
Whether you select a self leveling flowable material, paste, or a gel, they can be stored at ambient temperature without refrigeration. Since they are 100% silicone solids, there are no solvents to handle or report based on local restrictions. This fact allows you to incorporate the RTV 800 Series UV/Dual cure materials into your production processes without hesitation.
The RTV 800 Series UV/Dual cure products continue to build strength after the initial UV cure cycle. The early set from UV exposure eliminates the need to rack parts or develop a time dependant rotation for complex continuous manufacturing campaigns.
Novagard Solutions is a provider of customized and innovative solutions of advanced silicone based adhesives, sealants, lubricants, structural adhesives, and PVC foams. They develop high quality engineered products for the electrical/electronics, automotive, construction, aerospace, general industrial, and product assembly segments.
Contact
Product shots of RTV 800 Series UV/Dual cure materials and the RTV 800 Series UV Gels can be downloaded at http://www.novagardsolutions/about/newsletters.html
E-mail:bschreiber@novagard.net
Web Site:www.novagardsolutions.com