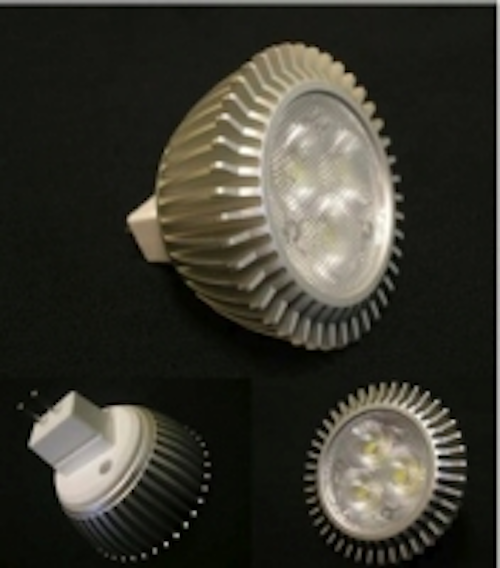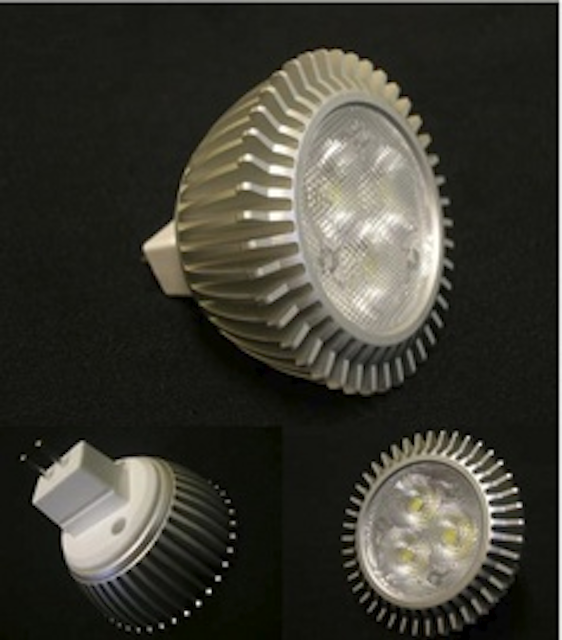 Date Announced: 11 Feb 2011
Chino, Ca. – American Bright Lighting, Inc. today announced the introduction of a new generation of LED replacement lamps capable of replacing inefficient 20 to 35W halogen MR16s in applications requiring directional light sources. The new series offers up to 80% power savings over the commonly used halogen MR16 lamps commonly found in low voltage track, accent and decorative lighting applications. Additional benefits of the new MR16 lamps are longer lifetimes, lower maintenance costs and significantly better lumen maintenance over the 30,000 hour expected service life.
Laboratory testing confirms an efficacy of up to 64 lumens per watt in 5,000K cool white (365 total lumens) and 51 Lumens per watt in the 2,700K warm white color temperatures (300 total lumens). In order to meet a wide array of applications each color temperature is available in a choice of three output angles: 15°, 30° and 45° The light output contains no IR or UV making it ideally suited to retail, gallery and museum applications worldwide.
"There are many applications for MR16 lamps that are considered 'high maintenance'," George Lee, President of American Bright Lighting, noted. "By converting short life span halogen lamps to long life LED lamps one can drastically reduce maintenance cost," Lee added. "The reduction in energy consumption is an added benefit of moving to the newer technologies rather than sticking with the legacy incandescent-style lamps," he concluded.
Please contact the American Bright Lighting, Inc. for further information toll free at 1-866-533-5588.
About American Bright Lighting, Inc.
American Bright Lighting, Inc. is an affiliate of Bright LED Electronics Group, a recognized global leader in the research, engineering, design, manufacturing and marketing of LED components to major markets worldwide.
Conscious of a global responsibility to the environment, the majority of products are produced with lead-free, RoHS compliant materials and processes. Bright LED Electronics is ISO 14001 & TS 16949 certified.
Contact
American Bright Lighting Inc. 13815-C Magnolia Ave., Chino, CA 91710 Tel: (866) 533-5588
E-mail:anthony@cptmi.com
Web Site:www.ab-lighting.com