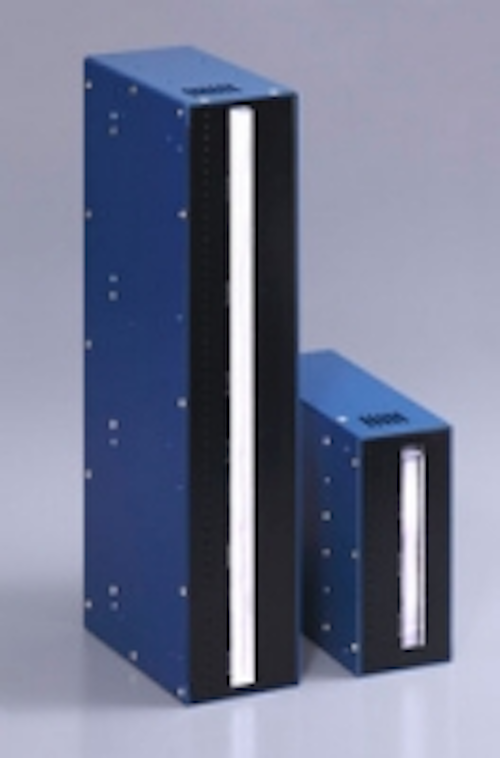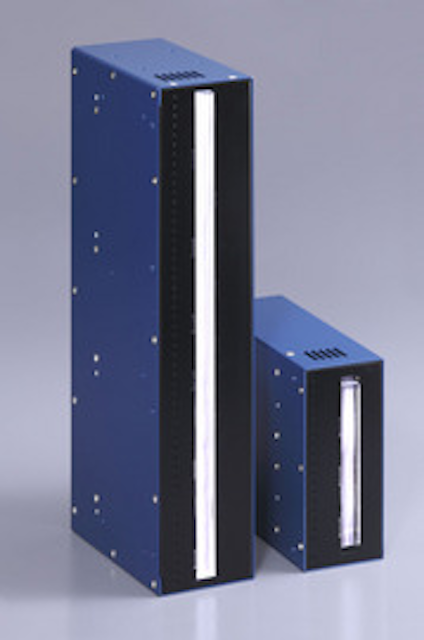 Date Announced: 24 Feb 2011
Hamamatsu Corporation has introduced the LC-L5 (L11403 series), the latest addition to its Lightningcure series of UV spot light sources. Its characteristics make the LC-L5 an excellent solution for curing materials such as UV curing adhesives and coatings, as well as UV inks.
The LC-L5 is a UV-LED light source that irradiates a linear area with monochromatic UV light at 365 nm or 385 nm (±5 nm). Two irradiation area sizes, 105 x 10 mm and 305 x 10 mm, are available. The LC-L5 produces intense UV irradiation; LC-L5 models with 1000 mW/cm2 or 1200 mW/cm2 intensity are available.
Because the LC-L5 is based on LED technology, it has some advantages over other types of UV spot light sources. Compared to bulkier UV light sources built with lamps, the LC-L5 is compact and lightweight for easy installation into tight spaces along a production line. It also has a long service life of 20,000 hours, unlike lamps which have a shorter lifetime and need to be replaced. In addition, the LC-L5 has low power consumption and minimal heat emission.
Contact
Leo Kohyama Hamamatsu Corporation 360 Foothill Road, Box 6910 Bridgewater, NJ 08807-0910 Phone: 908-231-0960 Fax: 908-231-1218 Email: lkohyama@hamamatsu.com
E-mail:usa@hamamatsu.com
Web Site:sales.hamamatsu.com