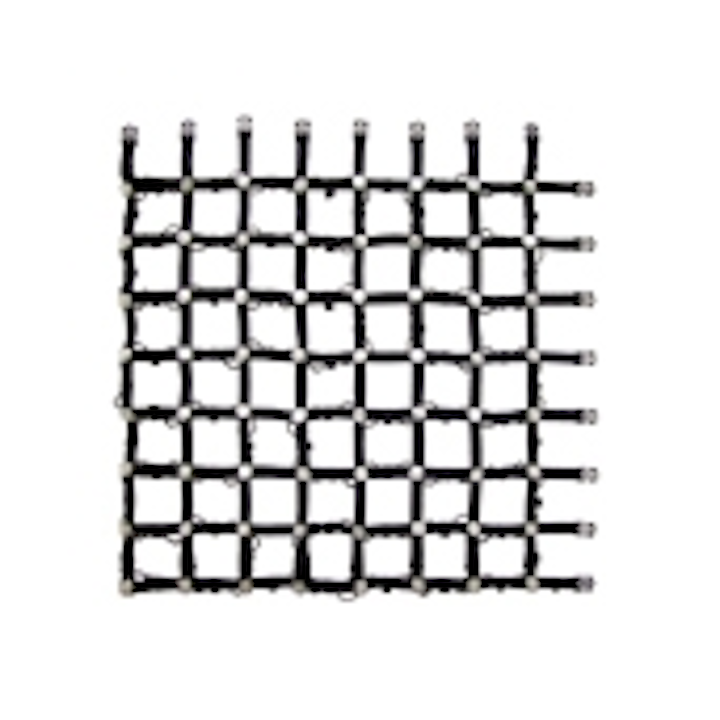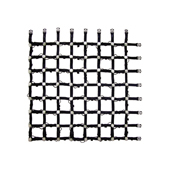 Date Announced: 09 Feb 2011
Award winning and highly proactive Blackburn, UK based lighting rental company, HSL has added 200 Chroma-Q™ Color Web™ 125 visual effects panels to its hire inventory, now giving them the largest hire stock in the UK of this revolutionary LED product.
Designed and manufactured by Artistic Licence, the modular 1m square, 125mm cell pitch Color Web panels are a flexible, fully reconfigurable display surface ideal for displaying low resolution graphics and video content. Made from pliable webbing material, the surface is semi-transparent, compact, lightweight and therefore an ideal cost-effective LED scenic effects solution for touring, live events, TV productions, corporate presentations and other industry applications.
The Color Web 125 joins HSL's already substantial stock of over 400 panels of Color Web 250mm. They first purchased the product when it was launched 5 years ago and since then it has been in almost constant use on a diverse range of shows and events.
Says HSL MD Simon Stuart, "We've enjoyed such a great success with the Color Web 250 and know from experience that it's a robust, reliable and quality engineered product, so it's been a fantastic investment. With a huge demand for the 125 version as it is increasingly integrated into designs and specs, we also wanted to be able to offer this choice to all our clients."
HSL's Color Web has been in action on the Globe Awards at Grosvenor House with lighting designer Neil Trenell and for a BMW Mini event specified by LD Nick Jevons of Electric Fly Productions, among the many applications over the past 5 years. The 125mm version has just been used on the Adecco Conference & Awards 2011 via production company DMW, staged at the London West Novotel in Hammersmith.
Other popular Chroma-Q products in which HSL have invested heavily include Broadway™, M5 Plus™ and M8™ colour scrollers, and Chroma-Q Color Block™ 2 modular LED fixtures, of which they have over 350 units.
Simon Stuart adds that the "incredible" service and technical support from A.C Entertainment Technologies Ltd - one of the UK's leading professional lighting distributors - was also instrumental in HSL deciding to add more Color Web to their hire stock. "No one can touch them in the UK - they are the ultimate 'one-stop' lighting supplier" he states of the High Wycombe and Leeds based operation.
HSL have been steadily expanding their range of LED products to keep pace with a buoyant workload and numerous requests, with AC-ET also recently supplying more GLP Impression moving lights in black and chrome, topping up HSL's stock to over 140 units.
All Chroma-Q LED products are licenced by Color Kinetics. Chroma-Q and all associated product names are recognised trademarks, for more information visit www.chroma-q.com/trademarks. The rights and ownership of all trademarks are recognised.
The information contained herein is correct at the time of printing, however as we are constantly refining our product range we reserve the right to change the specification without notice. E&OE.
__________________________________________________________________________
Editor's note:
The Chroma-Q brand has been innovating new standards in professional lighting products and accessories since 1996. The brand is renowned worldwide for delivering high levels of performance and reliability at an affordable price. The range includes award-winning LED lighting and visual effects products, as well as lighting accessories designed for entertainment and architectural lighting applications.
Contact
For more press info. on Chroma-Q, please contact Louise Stickland on +44 7831 329888 or +44 1865 202679 or EMail louise@loosplat.com For more product information, please visit www.chroma-q.com or email sales@chroma-q.com
E-mail:louise@loosplat.com
Web Site:www.chroma-q.com