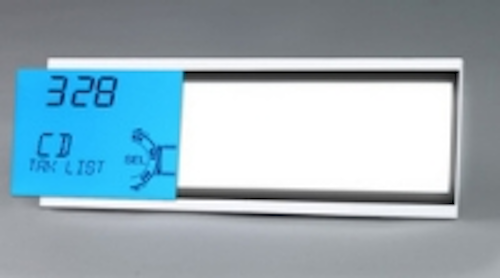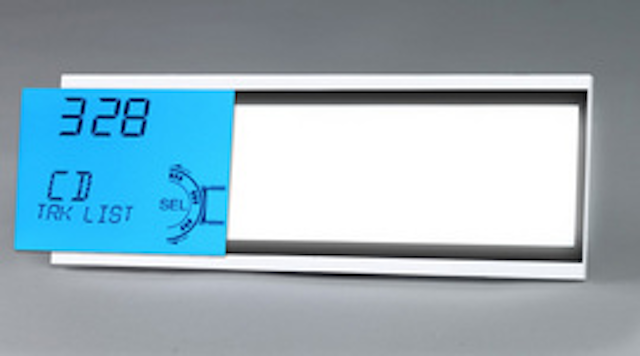 Date Announced: 09 May 2011
Brecksville, OH -– LED-based edge-lit illumination from Global Lighting Technologies (GLT) offers an array of innovative and highly efficient solutions for automotive lighting from backlit dashboard displays to interior and exterior lighting.
GLT specializes in focusing the light emitted from white LEDs placed along one or more edges of a custom designed light guide and then extracting this light in a highly efficient and uniform manner. The light extraction technologies employed by GLT enable the brightest, most uniform light with the highest efficiency – and lowest part count – possible.
Applications include backlighting of automotive interior displays such as digital instrument clusters, infotainment systems, GPS displays, DVD players and other daylight-readable displays used in cars and minivans. GLT also creates custom light guides to illuminate HVAC controls, PRNDL shift indicators and door sills as well as dome lights, map lights, and accent lighting.
Edge-lit light guides are also being used to illuminate manufacturers' logos on the inside and outside of a car, as well as in an innovative braking light system that employs four light guides, one on each side of the car and two in the trunk lid, to illuminate the well when the lid is opened.
GLT is fully certified to TS 16949, ISO 9001:2000 and ISO 14001, with four strategically located manufacturing facilities in China and Taiwan.
PHOTO: This light guide is only 3 mm thick and uses only 1 LED to illuminate this 7" diagonal infotainment display with bright uniform light in an ultra-thin form factor.
About Global Lighting Technologies
Global Lighting Technologies (GLT), Inc. was founded in 2000 to develop LED-based edge lighting technology for the latest generation of flat panel displays. GLT offers the world's most efficient LED-based edge lighting technology as well as advanced light extraction technologies and improved manufacturing processes to provide backlighting packages for LCDs, display graphics and general illumination applications that are thinner than ever for OEMs who need to meet increasing consumer demand for smaller, slimmer size with outstanding performance and more efficient light extraction. With four manufacturing facilities in the Far East, GLT is poised to deliver a better backlight at lower cost with faster turnaround.
Contact
For more information, contact Global Lighting Technologies, Inc., 55 Andrews Circle, Brecksville, OH 44141. Tel: 440-922-4584; Toll-Free: 866-922-4584; Fax: 440-922-4585.
E-mail:info@glthome.com
Web Site:www.glthome.com