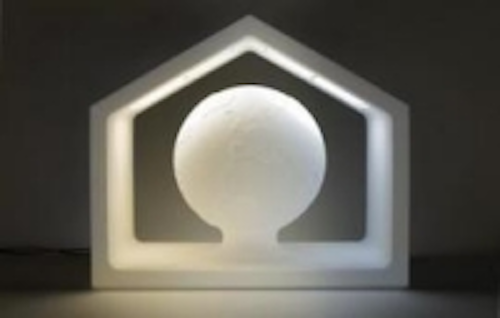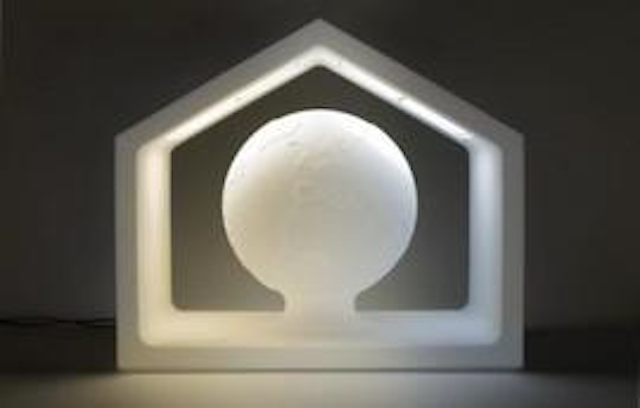 Date Announced: 19 May 2011
Ewing, NJ - Universal Display Corporation (NASDAQ:PANL), enabling energy-efficient displays and lighting with its UniversalPHOLED® technology and materials, announced record-breaking performance of the company's white
OLED lighting
technology at the 2011 Society for Information Display (SID) International Symposium, Seminar, and Exhibition being held from May 15 - 20, 2011. The company has developed a warm-white, all-phosphorescent OLED lighting panel with a power efficacy of 58 lumens per Watt (lm/W) and a record-breaking 30,000 hours of operating lifetime (to 70 percent of initial luminance). Based, in part, on the company's new light blue UniversalPHOLED materials system, this represents a three times improvement in operating lifetime over results presented this time last year.
The company is also exhibiting a series of white OLED lighting panel designs at booth #1212 at the Los Angeles Convention Center in Los Angeles, CA from May 17 - 19. The panels illustrate a number of novel design elements, including transparency and flexibility, for white OLED lighting products.
"The advances made by our team further demonstrate the potential for Universal Display's OLED technologies and materials to deliver the performance required for energy-efficient OLED lighting," said Steven V. Abramson, President and Chief Executive Officer of Universal Display. "We've made significant advances in our light blue PHOLED materials system, which has enhanced the white OLED lighting performance we are introducing this week at SID. Our team has also developed a number of innovative design concepts to inspire the imaginations of lighting designers around the world."
Dr. Peter A. Levermore, Research Scientist at Universal Display, will present the advances in a paper titled, 'Phosphorescent OLEDs: Enabling Solid-State Lighting with Lower Temperature and Longer Lifetime', on Friday at 11:00 a.m. in Room 408B. In his paper, Dr. Levermore will describe two high performance, all-phosphorescent OLED lighting panels, 15 cm x 15 cm in size. In addition to the company's enhanced light blue PHOLED materials system, the lighting panels use advances in OLED panel layout to achieve better uniformity. Combined with the lower operating temperatures afforded by the all-PHOLED material system, the panels achieved a three times greater operating lifetime compared to similar panels introduced last year.
The first warm-white OLED panel, with a power efficacy of 58 lm/W, a color rendering index (CRI) of 83 and a correlated color temperature (CCT) of 2,580K, achieved a record-breaking 30,000 hours of operating lifetime to 70 percent of an initial luminance at 1,000 cd/m2. Results from the second panel design are similarly impressive. With a CRI of 82 and a CCT of 2,950K, the second panel demonstrates a record-breaking 62 lm/W with an operating lifetime of 18,000 hours to 70 percent of initial luminance at 1,000 cd/m2.
It has been estimated that by 2016, solid-state lighting, including white OLEDs, could generate well over $20 billion in worldwide savings of electricity costs and could save over nine million metric tons of carbon emissions from the U.S. alone. Funded in part by the U.S. Department of Energy, these new white OLED panel performance advances now meet a variety of niche performance targets and move white OLEDs closer to general lighting targets established by the U.S. DOE.
To see how Universal Display is changing the face of the display and lighting industries with its UniversalPHOLED®, white OLED and flexible OLED technologies, please visit the company at
www.universaldisplay.com
.
About Universal Display Corporation
Universal Display Corporation (Nasdaq:PANL - News) is a leader in developing and delivering state-of-the-art, organic light emitting device (OLED) technologies, materials and services to the display and lighting industries. Founded in 1994, the company currently owns or has exclusive, co-exclusive or sole license rights with respect to more than 1,000 issued and pending patents worldwide. Universal Display licenses its proprietary technologies, including its breakthrough high-efficiency UniversalPHOLED® phosphorescent OLED technology, that can enable the development of low power and eco-friendly displays and white lighting. The company also develops and offers high-quality, state-of-the-art UniversalPHOLED materials that are recognized as key ingredients in the fabrication of OLEDs with peak performance. In addition, Universal Display delivers innovative and customized solutions to its clients and partners through technology transfer, collaborative technology development and on-site training.
Based in Ewing, New Jersey, Universal Display works and partners with a network of world-class organizations, including Princeton University, the University of Southern California, the University of Michigan, and PPG Industries, Inc. The company has also established relationships with companies such as AU Optronics Corporation, Chimei Innolux Corporation, DuPont Displays, Inc., Konica Minolta Technology Center, Inc., LG Display Co., Ltd., Moser Baer Technologies Inc., Samsung Mobile Display Co, Ltd., Seiko Epson Corporation, Sony Corporation, Showa Denko K.K., and Tohoku Pioneer Corporation.
Contact
Gregory FCA Matt McLoughlin, 610-228-2123
E-mail:matt@gregoryfca.com