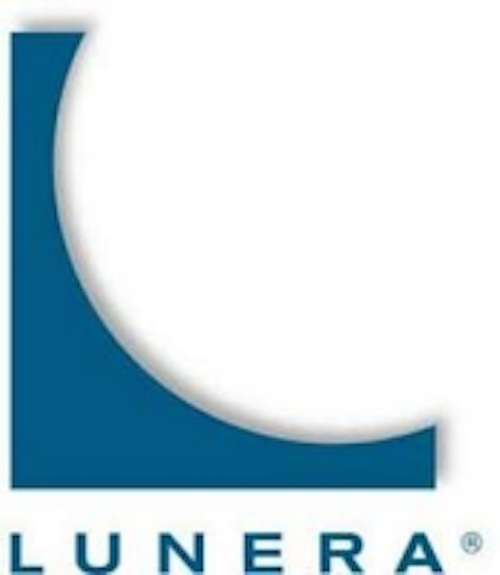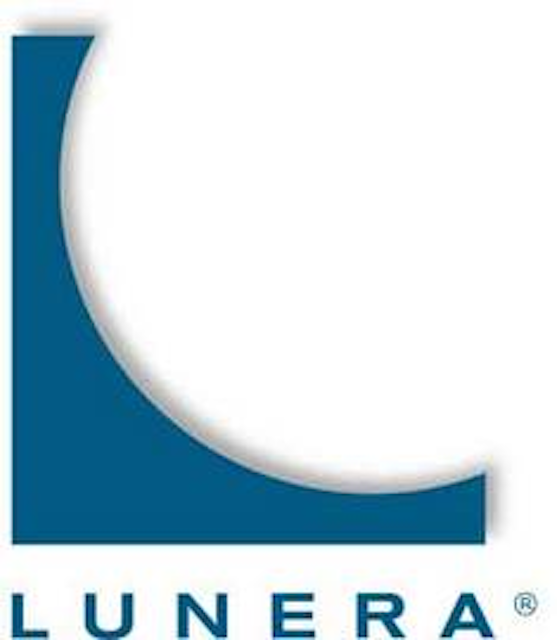 Date Announced: 12 May 2011
Redwood City, Calif. – Lunera Lighting, Inc., a Silicon Valley company that designs, manufactures, and markets next-generation LED lighting, is pleased to announce that it will be well represented during Lightfair 2011 at several partner company booths. On display will be Lunera's award-winning 2200 SERIES Grid Lay-In fixture and the ultra thin suspended linear 6400 SERIES lights. The tradeshow and conference is held this year at the Pennsylvania Convention Center May 17-19, 2011.
Daintree Networks – Booth #3250
Daintree Networks will show the Lunera 2200 SERIES Grid Lay-In LED Fixture at Lightfair. Lunera is proud to be involved in Daintree Networks' ControlScope Connected Partners Program. This community of standards-based products can co-exist on a single intelligent wireless lighting network, managed centrally by the company's ControlScope software platform. Daintrees' partner ecosystem includes companies that have built numerous lighting products–that can utilize the ZigBee wireless standard for communications. This ensures that all devices are compatible across large-scale lighting networks, reducing lighting energy usage by up to 70 percent and future-proofing customer investments.
EldoLED – Booth #2847
EldoLED will show the Lunera 2200 SERIES Grid Lay-In LED Fixture and 6400 SERIES Suspended Linear LED Fixture at Lightfair. The award-winning Lunera luminaires will be on display using the eldoLED SOLOdrive, recognized by IES in the 2010 progress report as a significant innovation. The SOLOdrive is a 100W, four channel LED driver, which is fully dimmable using either 0-10V or DALI. The SOLOdrive LED driver offers state of the art dimming capabilities, as well as a wide range of user configurability (like current setting or dimming curve). Next to the SOLOdrive, eldoLED offers DUALdrive and POWERdrive, which can be used for color tunable or full color applications, offering next to 0-10V and DALI, also DMX capabilities.
EMerge Alliance
During Lightfair, the EMerge Alliance® will offer a preview of the Lunera 2210 SERIES Grid Lay-In fixture, the first LED luminaire to be EMerge Registered. The 24V-DC powered luminaire is also compatible with the Armstrong DC FlexZoneTM Grid Ceiling System. Lunera is a member of the EMerge Alliance, an open industry association leading the rapid adoption of safe DC power distribution in commercial buildings through the development of EMerge Alliance standards. The information session will be held from 12 p.m. to 2 p.m. on Wednesday, May 18, at the Philadelphia Marriott Downtown.
Griplock Systems Booth #2213
Griplock® Systems will show the Lunera 6400 SERIES Suspended Linear LED Fixture at Lightfair. Griplock will be suspending the 6400 from its new fully adjustable conductive cable system. Griplock's UL listed, patent-pending class II suspension system eliminates the need for a powercord and carries a full 24 volts over almost any cable length, making the already sleek Lunera 6400 even cleaner and more elegant. In addition to this new system, Griplock offers hundreds of precision-made adjustable cable-gripping parts to fit almost every conceivable cable suspension application. Griplock and Lunera: Made for each other.
Redwood Systems – Booth #3613
Redwood Systems will show the 2230 SERIES Grid Lay-In Fixture at Lightfair. This fixture is factory configured to be Redwood Ready. Redwood Systems makes smart lighting solutions that reduce energy costs by 75%, cut installation costs in half, while providing visibility and data into how buildings are lit, heated, and occupied. Redwood's technology combines power and control over the same low-voltage network. This allows for greater accuracy and responsiveness, and further reduces the energy load while providing more insight into the way the building is operating in real time.
About Lunera Lighting
Lunera Lighting is an award-winning technology innovator leading the transformation from analog to energy-efficient digital LED lighting. Manufactured in the USA, Lunera's premium lighting fixtures are particularly attractive when seeking LEED certification, since LED lighting substantially impacts LEED points in "green" buildings. Elegant design, precision engineering, and beautiful light differentiate the company's award-winning products. Since its initial product launch in late 2009, Lunera has installed lighting in over three million sq. ft. of commercial real estate. For more information on switching to LED fixtures, contact Lunera at 650-241-3875 or by email at
info@lunera.com
.
Contact
Carol Warren Antarra Communications 714-890-4500
E-mail:cwarren@antarra.com
Web Site:www.lunera.com