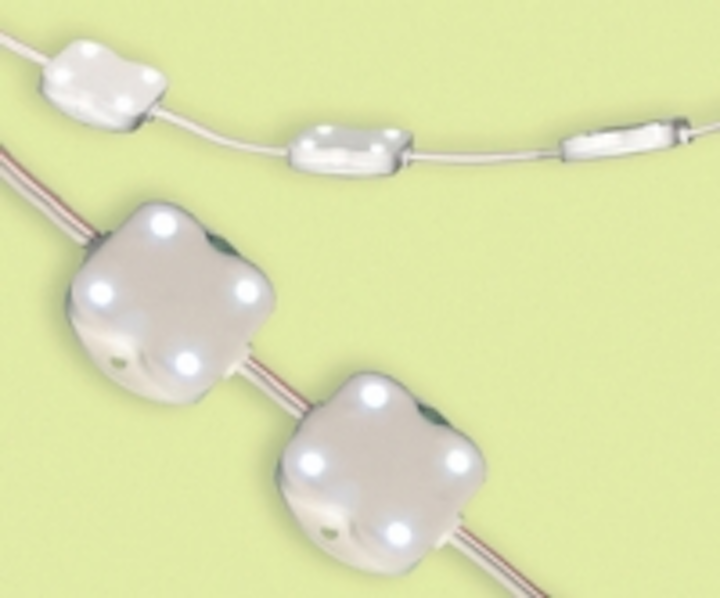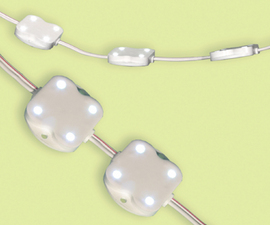 Date Announced: 11 May 2011
JKL Components Corporation, a leading lighting technology provider, presents Channel Max- a UL-listed, ROHS compliant LED channel light module system which is the brightest available on the market.
JKL's LED Channel Max module – p/n: ZM-4047-CW – offers brightness in excess of 100 lumens per foot and has optimal thermal protection, performing well in environments with temperatures up to 70°C. The robust design offers two mounting options with pre-attached double sided tape and existing guide holes for secure screw mounting. With a waterproof rating of IP67, the ZM-40 modules are ideal for large channel letters, cabinet lighting, outdoor cove illumination and backlighting applications.
The Channel Max can easily connect to a 24Volt DC supply and JKL Components offers a variety of accessories to complement the Channel Max, including a single-channel dimmer (ZDM-01). Drawings, specifications and additional technical information on JKL's ZM-4047-CW Channel Max are available at
www.jkllamps.com/linear-led
Since 1972, JKL Components Corporation offers solutions utilizing a wide variety of lighting technologies, including LED, incandescent, fluorescent, ultraviolet and gas-filled lighting. JKL is registered ISO-9001.
Contact
Jeremy Elder, Product Development Mgr JKL Components Corporation, 13343 Paxton Street, Pacoima, CA 91331 Telephone (818) 896-0019
E-mail:sales@jkllamps.com
Web Site:www.jkllamps.com