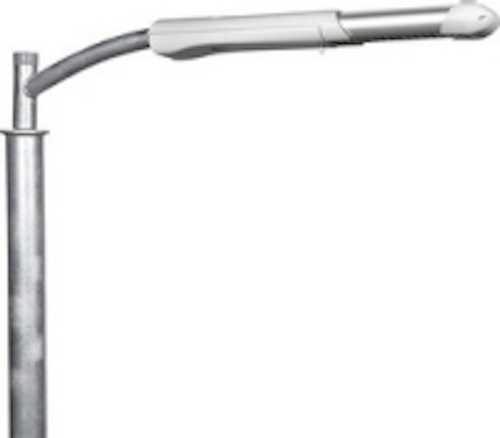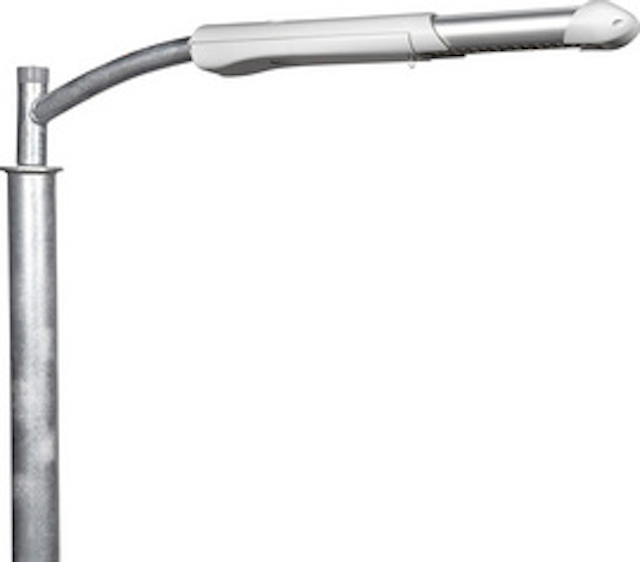 Date Announced: 17 May 2011
BetaLED, a division of Ruud Lighting, Inc., introduces two products to its line of popular LEDway streetlight products. The LEDway SLM (single light module) and the LEDway SLM IP66 are both sleek, low profile LED luminaires designed to replace existing traditional cobrahead systems along residential streets. The new form factor provides an aesthetic option for municipalities and utilities that is a true departure from the design of the traditional cobrahead.
Both products incorporate scalable light modules designed to replace 70-watt to 250-watt high-pressure sodium cobraheads and feature NanoOptic® product technology to deliver industry leading target lighting performance.
"By continually using the latest in technology, our BetaLED engineers are able to harness the high performance of larger luminaires into a smaller, slimmer profile," said Christopher Ruud, president of Ruud Lighting, Inc. "Plus, the introduction of the LEDway SLM products offers communities a new economical aesthetic option when converting traditional systems to LED throughout their neighborhoods."
The LEDway SLM IP66, an IP-66 rated version of the LEDway SLM, can be mounted to a vertical or horizontal tenon for increased flexibility. In addition, LEDway SLM IP66 is UL, cUL, ENEC, and CE compliant. Product options include an occupancy sensor, two-level capabilities, dimming and painted extrusion.
The LEDway SLM is UL compliant and can be direct mounted to existing pole configurations and is a more economical alternative to the IP-66 version but with fewer options.
Both the LEDway SLM and the LEDway SLM IP66 streetlights are designed, engineered and manufactured in the United States and meet the Buy American Requirements under the American Reinvestment and Recovery Act.
Contact
Gianna O'Keefe BetaLED (262) 884-3305
E-mail:Gianna_Okeefe@BetaLED.com
Web Site:www.LEDway.com