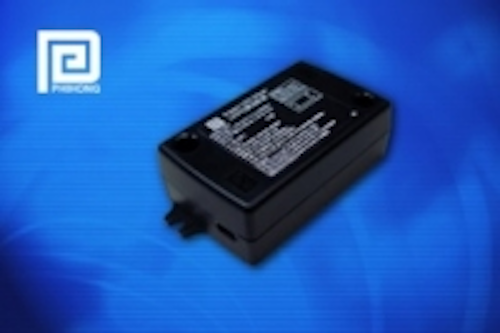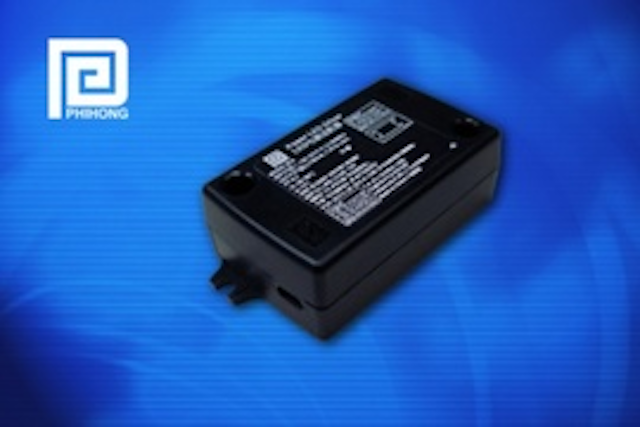 Date Announced: 20 May 2011
Fremont, CA — Phihong, a global leader in power solutions and energy-efficient lighting solutions, has announced the release of a new 6W LED driver for indoor lighting applications. The compact and lightweight driver is ideal for powering one or two LEDs located in a dry environment. Designated the PDA006A (for AC input of 220-240VAC) and PDA006B (for AC input of 100-120VAC) the device is available wit a constant current of 700mA with an output DC voltage range of 2.5V-7.5V.
"This small footprint driver will be ideal for use in display lighting because of its ability to power one or two high-intensity white lights," said Keith Hopwood, vice president of marketing for
Phihong USA. "Easily integrated into design projects, Phihong LED drivers provide long lasting cost savings to consumers switching to LED lighting."
The PDA006X-700C-H has an ingress protection rating of IP20 for powering a small array of high-intensity LED bulbs for indoor use and is easily integrated into architectural interior lighting design projects as well.
The 6W driver features power factor correction for a PF of >0.7 at all nominal AC inputs and exhibits a minimum efficiency rating of 70%. Overload, over-voltage, open-circuit and short-circuit protection are all standard as well as brownout, brownout recovery.
The series is both RoHS-compliant and halogen-free, meaning it will not give off toxic smoke in the event of fire.Additionally, the driver meets SELV requirements and is fully compliant with UL8750 and UL1310 standards.
The PDA006X series measures 58mm x 35mm x 20.5mm and weighs just 40 grams. For more detailed information including product datasheets, please visit
www.phihong.com/LED
. Pricing for the 6W series starts at $11.43 in single unit quantities.
About Phihong
Phihong is one of the leading suppliers of power solutions, including power supplies, adapters, lighting ballast and Power-over-Ethernet products, to networking, consumer electronics and lighting fixture companies. With global sales for 2010 in excess of $550 million, Phihong has engineering and manufacturing facilities in North America, Taiwan and mainland China.
Contact
Robert Sagebiel, Phihong USA (510)-445-0100 Roberts@phihongusa.com
E-mail:usasales@phihongusa.com
Web Site:www.phihong.com