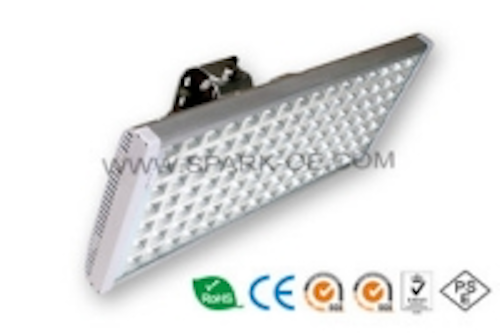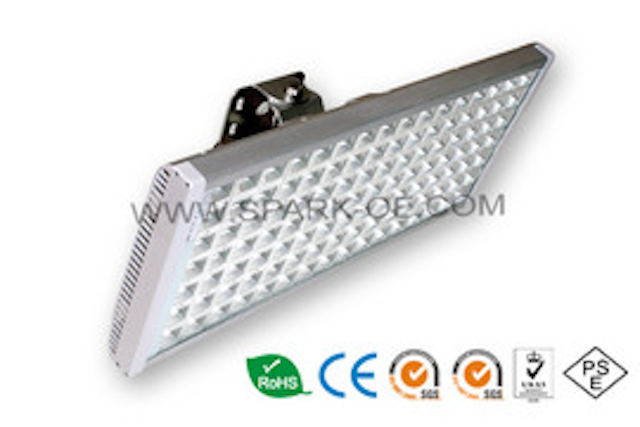 Date Announced: 23 May 2011
As the leading manufacturer in China LED lighting industry and one of famous exhibitors in 2011 Guangzhou International Lighting Fair, Spark will exhibit whole series of LED intelligent lighting solutions including the products displayed in Shanghai World Expo and the products winning the bidding of "Demonstration LED Lighting Project by Three National Ministries" etc.
Relying on independent R&D and design with innovation, excellent lighting effects and reliable energy-saving characteristics, Spark will comprehensively interpret business philosophy of " Lighting People's Green life" and demonstrate the leading position in LED lighting industry.
Spark will display hundreds of LED lighting products at Hall 5.1 booth A01, which will demonstrate the ability and confidence of Spark as one of leading innovation enterprises in LED lighting industry. By providing one-stop solution, Spark can provide diversified intelligent lighting solutions to meet various kind of demand from customers and experience customers with high quality, energy-saving, environmental friendly.
At this exhibition, in addition to some upgraded products such as Intelligent LED street light, Intelligent LED tunnel light and some other LED indoor lights, Spark will also display some new products such as high power LED high bay light, LED down light, LED bulb, LED under cabinet light and LED panel light.
From June 9th to 12th, 2011, the biggest global lighting fair--- "2011 Guangzhou International Lighting Fair" which is organized by Guangzhou Guangya Messe Frankfurt Co., Ltd will be held in China Import and Export Fair Pazhou Complex. As the leading company in the LED lighting industry, after 11 years research & development and rich marketing experience in more than 150 countries, integrated LED intelligent lighting solutions from Spark are widely used in urban streets, infrastructure, mining sites, agriculture field, commercial industry, streets, gardens, indoor space, estate industry, aviation and medical industry and we are always focusing on the more energy-saving, intelligent, environmentally friendly, reliable and high efficient LED new light source innovation applications.
As the leading company in China LED lighting industry, Spark have more than ten years LED lights development experience and has achieved several important breakthroughs with regard to the LED lighting core technologies.
Up to now, Spark have more than 60 independent intellectual property rights,undertaking to develop three key projects from provincial and ministerial science and technology authorities, Intelligent LED street light, Intelligent LED tunnel light, LED Tube have been rewarded with "Shenzhen Independent Innovation Product" and Spark was awarded with "Shenzhen Innovation Enterprise" and "Guangdong Innovation Enterprise" and Spark products have been invited to be displayed in 2010 Shanghai World Expo as the achievement by Chinese private enterprise. End of last year, Spark successfully win the bidding to become one of LED lighting demonstration enterprises in China, representing the high level Intelligent LED lighting enterprises in Guangdong. Spark is also awarded with "Shenzhen Top Brand", by which is the only company in LED industry in China has such reward.
Amid the trend of the global energy conservation and emission reduction, LED as the fourth generation of new sources of energy conservation technology is changing people's way of life gradually and endowing the city with soul and wisdom of technology and intelligence. At 2011 Guangzhou Lighting Exhibition, Intelligent LED lighting will become the leading role once again with innovative technology and high energy saving.
With substantial industrial foundation, innovative technology, leading advantage, scale production capability and experience in more than 150 countries, Spark will provide more high quality, reliable, efficient and energy saving, low carbon products and solutions for people's green life.
Contact
Aileen Huang Spark Marketing Director Tel: (86 755) 8390 4366 Fax: (86 755) 8390 4766
E-mail:sales@spark-oe.com
Web Site:www.spark-oe.com