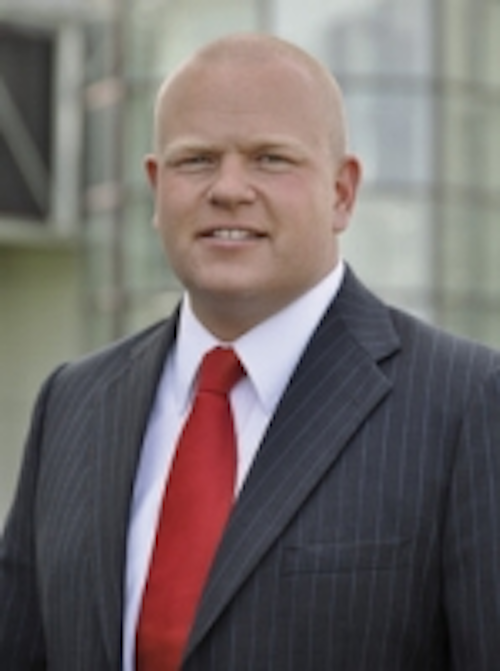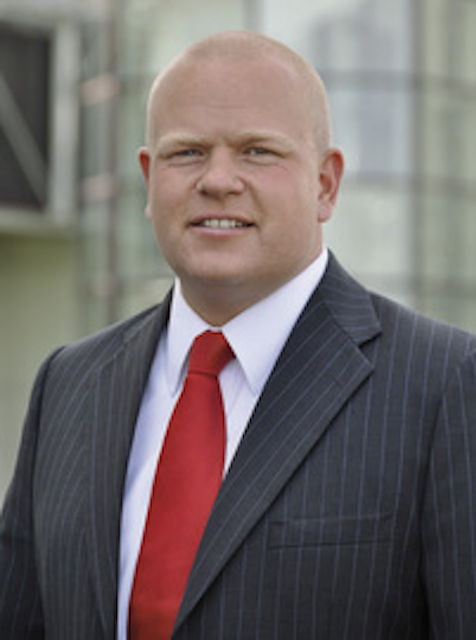 Date Announced: 11 May 2011
Landshut, Germany -- LED manufacturer Optogan has appointed Ove Sörensen as new Director Sales and Business Development EMEA for the development of the international sales network in Europe, Middle East and Africa.
Ove Sörensen (41) will be based in Germany´s Bavarian Landshut and conducting the international business and expansion of the Optogan Group into new markets. Moreover, he will work on a worldwide distribution and trading network with Solid State Lighting (SSL) manufacturers.
The products of the European LED chips and luminaire manufacturer Optogan experience an uninterrupted boom in Russia. Optogan launched in 2010 its international sales activities. Due to rapidly increasing demand in global markets for LEDs "made in Germany", the Optogan Group enforced its activities by creating the new position of the Director Sales and Business Development EMEA.
"Ove Sörensen is a perfect fit to our management team. He qualifies himself due to his excellent achievements in the LED industry and broad experience in international sales, marketing and management," said Markus Zeiler, General Manager Global Sales and Marketing of the Optogan Group.
Before joining Optogan, Ove Sörensen was working at Philips Lumileds, in Eindhoven, The Netherlands. At the time he joined the company in 2004, he first took over the position of Sales Manager for the regions of Great Britain, Benelux and Scandinavia. In 2007 he was appointed as Sales Director for Northern and Eastern Europe. Within this period he contributed greatly to the introduction of high power LEDs into emerging markets and expanded the customer base for Philips Lumileds significantly.
Previously, Ove Sörensen held senior sales and marketing positions at various companies. Among others, he succeeded as "Sales Director Government" in building up a government oriented tender business for Holland's biggest system integrator. In 2000 as the youngest ever recipient, Ove Sörensen was awarded the coveted Top Manager of the year. He is fluent in English, German, Dutch and Norwegian.
The economist and MBA looks forward to introducing the benefits and excellent opportunities of the Optogan group to the international lighting market. "Our first priority in international Sales, is the latest generation of Chip-on-Board and customized LED modules. Apart from the advantage of our outstanding technology and competitively priced products, we are also working with our SSL customers, the leading luminaire manufacturers, to build a partner network for the Russian market."
"With Ove Sörensen, we have managed to engage an international Top Manager as Director Sales and Business Development for Optogan securing our long-term business success. Our customers appreciate the experienced and highly motivated sales team led by Ove Sörensen", said Alexey Kovsh, Executive Vice President of the Optogan Group.
About Optogan
Optogan is a leader in LED technologies with innovative, cost efficient, high quality lighting modules. Since 2005 Optogan has been developing and producing LED light crystals in Germany based on the patented Nobel Prize technology epimaxxTM. The company focuses on energy efficient and environment friendly general lighting. The international team of LED professionals and experts clearly differentiate themselves through their strong customer orientation. The Optogan Group, with its 300 employees, has plants in Landshut (Germany), Dortmund (Germany), Helsinki (Finland) and St. Petersburg (Russia).
Contact
Optogan GmbH, Press Office Judith Gebhart de Ginsberg Jenaer Strasse 1 84034 Landshut Phone +49 871 684 808 Fax +49 871 684 892
E-mail:press@optogan.com
Web Site:www.optogan.com