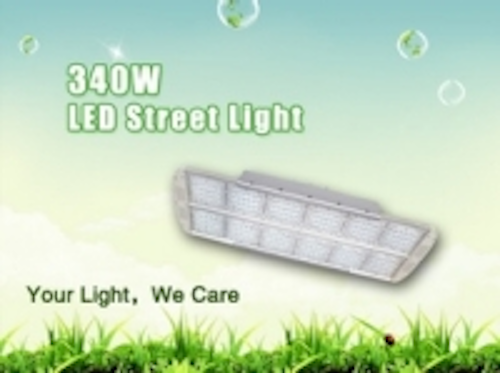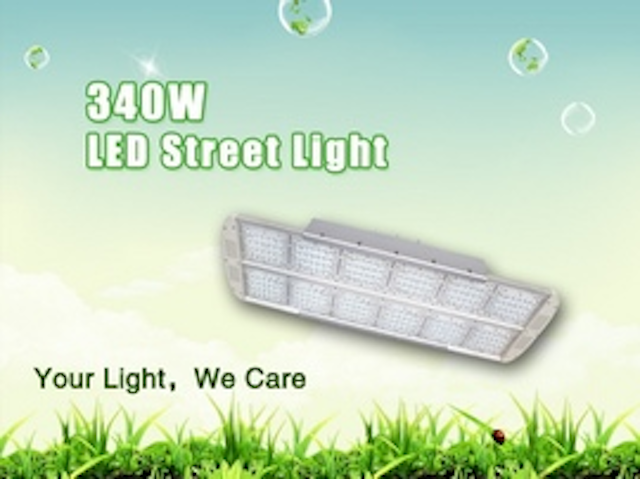 Date Announced: 25 Apr 2011
The 340W intelligent LED lamp can adapt to various harsh outdoor conditions and meet different requirements for outdoor lighting. It can provide light source of greater power, higher brightness, and higher color rendering for some special conditions such as accidents, foggy and rainy days.
The LED Street Light 340W can provide sufficient and uniform illumination for large areas like squares and football field. It also provides spectators with the best enjoyment with high quality white led lighting while reducing the energy consumption greatly compared with traditional lighting systems.
Because of the high-power LED lighting, court lighting solutions can gain high efficiency, low maintenance cost, low operating cost advantages. This LED Street Light 340W can replace the lights of some large open areas as terminals, ports, squares, railway stations, airports, airport terminals and so on. It has obvious advantage over traditional lighting products in these aspects like installation, replacement, energy consumption, maintenance and working life.
Since the second-generation LED lights of Shenzhen Spark was launched, it has won great support and recognition from many new and old customers, with its excellent light effect, good energy-saving level, and intelligent human control.
SPL-A340CRW Series /LED Street Light 340W is new intelligent integrated LED lighting products our company launched, with 18 various patents, including 5 Invention Patents, the technical performance has reached the national standard and the products pass UL, ROSH, ETL, CE and other international certifications.
Spark high power LED Street Light 340W is high efficiency and energy saving, low carbon environmental protection. Its energy saving rate is more than 70%. The whole lamp adopts high brightness original American CREE led.
Light efficiency reaches up to 90lm/W. It can directly replace 700-1000W high-pressure sodium lamp or metal halide lamp and other tradition road lighting products. And Spark high power LED Street Light 340W is has features of high efficiency, high color rendering index, high safety, convenient installation and maintenance etc.
SPARK LED Street Light 340W applies new optical lens, unique module design and intelligent control system. They integrated MCU intelligent dimming, time-phased control, light control, temperature control, PLC control, adjustable base and so on, for which they are made one of the most intelligent LED lights so far, which also possess certain features like instant start, no flicking, no glare, wide range voltage, protection of over-voltage and under-voltage, reliable and long life time.
Please feel free to contact us for one-stop exporting LED Street Lighting solution Now!
Contact
Alice Wu Spark Marketing Director Tel: (86 755) 8390 4366 Fax: (86 755) 8390 4766
E-mail:alice@spark-oe.com
Web Site:www.spark-oe.com