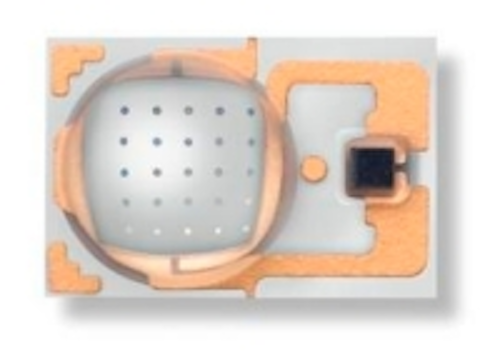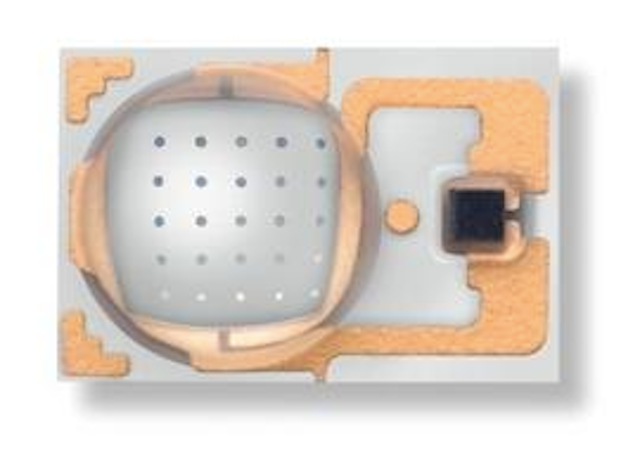 Date Announced: 28 Apr 2011
San Jose, CA — The world of conventional lighting has allowed for a wide variety of luminaires, but few options when it came to engineering the light source. However, with LUXEON LEDs, solution providers have a host of options and the ability to select the best light source approach for their specific application. In the illumination segment where white light is dominant, there are two primary approaches. The most common method is to use white LEDs. The second approach is to use remote phosphor with a royal blue LED. The second approach is gaining in popularity with the availability of high performance LUXEON royal blue LEDs.
"Our comprehensive illumination portfolio approach with LUXEON is to ensure that our customers have the support, tools and product options to design and optimize their solution so that it meets their business, market and end customer needs ," said Steve Barlow, Senior VP Sales and Marketing. "Regardless of the approach our customers choose, producing the highest performance white LED based system design or the most efficient remote phosphor solution requires that you start with the very best royal blue LED device technology."
Enabling high quality illumination in white light that delivers on the promise of LED lighting has been a primary objective for the LUXEON portfolio and today's Illumination Grade LUXEON LEDs fulfill this promise in a number of ways. The portfolio provides:
A broad selection of CRI and CCT combinations
· High efficacy at operating temperatures (Tj 85°C)
· Superior light output at operating temperatures
· Uniform color throughout the beam
· LED to LED consistency
· Minimal or no color shift at operating conditions
· Complete lumen maintenance data and reports
Each of these Illumination Grade attributes is measureable and, in the case of LUXEON LEDs, publicly available.
A second approach to producing high quality white light is with remote phosphor. This method uses royal blue LEDs as the light source, and instead of applying the phosphor directly to the LED chip, as is done with white LEDs, the phosphor is positioned several millimeters from the LEDs.
For solution providers that prefer this approach, Lumileds offers the most powerful royal blue LEDs available today.
A key measure of royal blue LED performance is wall plug efficiency (WPE). LUXEON Rebel ES royal blue LEDs deliver the industry's highest wall plug efficiency, ~56% at 350 mA. Because of their high efficacy, the LUXEON LEDs enable optimized solutions when matched with an efficient phosphor component. These are the same royal blue LED chips that are used to make the company's white portfolio and as such, they deliver industry leading lumen maintenance, reliability, and consistency from LED to LED.
LUXEON Rebel ES royal blue and LUXEON white LEDs are available from Future Lighting Solutions
www.futurelightingsolutions.com
. Additional information about the royal blue LUXEON Rebel ES can be found in the product datasheet at the Philips Lumileds website.
About Philips Lumileds
Philips Lumileds is a leading provider of LEDs for illumination solutions. The company's leading quality of light, light output, efficacy and thermal management are direct results of the ongoing commitment to advancing solid-state lighting technology and enabling lighting solutions that are more environmentally friendly, help reduce CO2 emissions and reduce the need for power plant expansion. Philips Lumileds' LUXEON LEDs are enabling new solutions for shop, outdoor, office, school, and home lighting applications. More information about the company's LUXEON LED products and solid-state lighting technologies can be found at
www.philipslumileds.com
.
About Royal Philips Electronics
Royal Philips Electronics of the Netherlands (NYSE: PHG, AEX: PHI) is a diversified health and well-being company, focused on improving people's lives through timely innovations. As a world leader in healthcare, lifestyle and lighting, Philips integrates technologies and design into people-centric solutions, based on fundamental customer insights and the brand promise of "sense and simplicity". Headquartered in the Netherlands, Philips employs 119,000 employees in more than 60 countries worldwide. With sales of EUR 25.4 billion in 2010, the company is a market leader in cardiac care, acute care and home healthcare, energy efficient lighting solutions and new lighting applications, as well as lifestyle products for personal well-being and pleasure with strong leadership positions in flat TV, male shaving and grooming, portable entertainment and oral healthcare. News from Philips is located at
www.philips.com/newscenter
.
Contact
Steve Landau Director of Marketing Communications Philips Lumileds +1 408 964 2695
E-mail:Steve.Landau@philips.com