Rayconn introduces special addressable RGB LED strip/LED light display
Apr 6th, 2011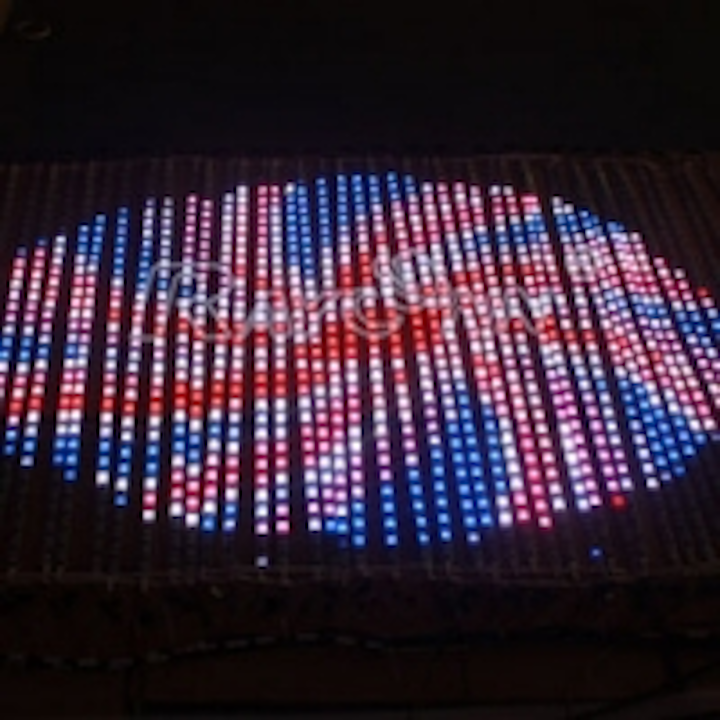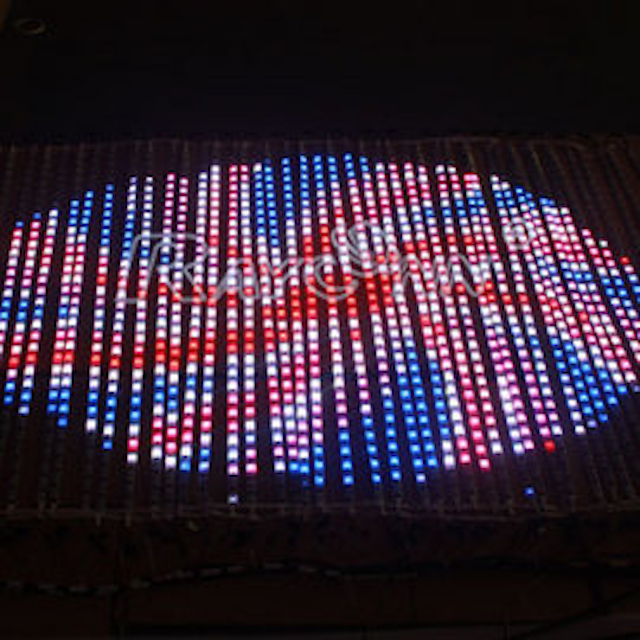 Date Announced: 06 Apr 2011
Rayconn R&D Department introduced a new and fatasy LED Strip which can be used to play the video like a led light display.
• Allows you to individually control all 32pcs RGB LEDs on a waterproof, self-adhesive strip
• Each LED has its own WS2801 IC and current limiting resistors
• 5V low voltage input
• RoHS compliant
This is the 1m Addressable RGB Led Strip - 32 LEDs. This RGB LED strip allows you to individually control all 32 RGB LEDs on a waterproof, self-adhesive strip. Each LED has its own WS2801 IC and current limiting resistors. Check the example code and datasheets in useful links for more information on how to drive these strips. Each 1m section comes preterminated with a 0.1" spaced connectors.
The excellent light and user-friendly designs make LED strip perfect for numerous applications, i.e cove lights, back lights, cabinet lights, edge light, architectural lights for corridor, canopy, archway, lights for path and contour marking; etc. They can be a good choice for lights for hotels, restaurants, night clubs, coffee / wine bars, shopping malls, various shops, cinemas, beauty centers, office fronts, even lights for household kitchens or living rooms, etc.
Features:
• Control IC included, supporting numerous color-change effects
• "Plug-in" controller with remote control
• Flexible PCB
• 5V low voltage input
• Every 2 LEDs linear separable
• Custom-length available
• Eco-green light, no UV, IR
• Extremely long lifespan & low power consumption
Rayconn Electronics Co., Ltd., established in 2004, is a high-tech firm dedicated to integrating advanced technology with LED based lights for our customers around the world.
Vision statement:
Constantly looking for better solutions for our customers and identifying new technologies in the industry to enlighten our customers to the next horizon of LED lighting products.
Core values:
*Efficient customer-oriented service system which is focused on clearly understanding of our customers' needs and expectations, always striving to exceed them.
*Serve our customers with integrity and conduct all activities with a foresight into future.
*Constantly looking for product innovation and technical evolution. Sourcing materials from first-class LED solution providers.
*Offer tailored services for customers who have demands for OEM and ODM
*Be passionate about what we do and have fun to do it.
Mission statement:
To become a well-known solution provider of LED based lights with advanced technology, minimize our customers' total cost of ownership.
Our main products cover:
1, Power LED bulbs and spotlights
2, LED strips (made of flexible and rigid PCB)
3, LED light bars
4, LED modules for signage applications
5, LED fluorescent tubes
6, LED wall washers
7, LED cabinet lights
8, LED downlights
9, LED components (ultra bright DIP LEDs, SMD LEDs)
10, Customized LED based lighting products (OEM, ODM)
Sourcing from Rayconn, you'll be satisfied and happy with the purchase decision you made.
Contact
Rayconn Electronics Co., Ltd. 4F, Block A, Tongsheng Technology Building, Shanghenglang,Da lang, Longhua town, Bao'an district, Shenzhen City, Guangdong Province, P.R,China Post Code:518109 TEL:+86-755-36812700 FAX:+86-755-36810799 E-mail:sales@rayconn.net http://www.aecolight.com ; http://www.rayconn.net
E-mail:salesled@rayconn.net
Web Site:www.rayconn.net