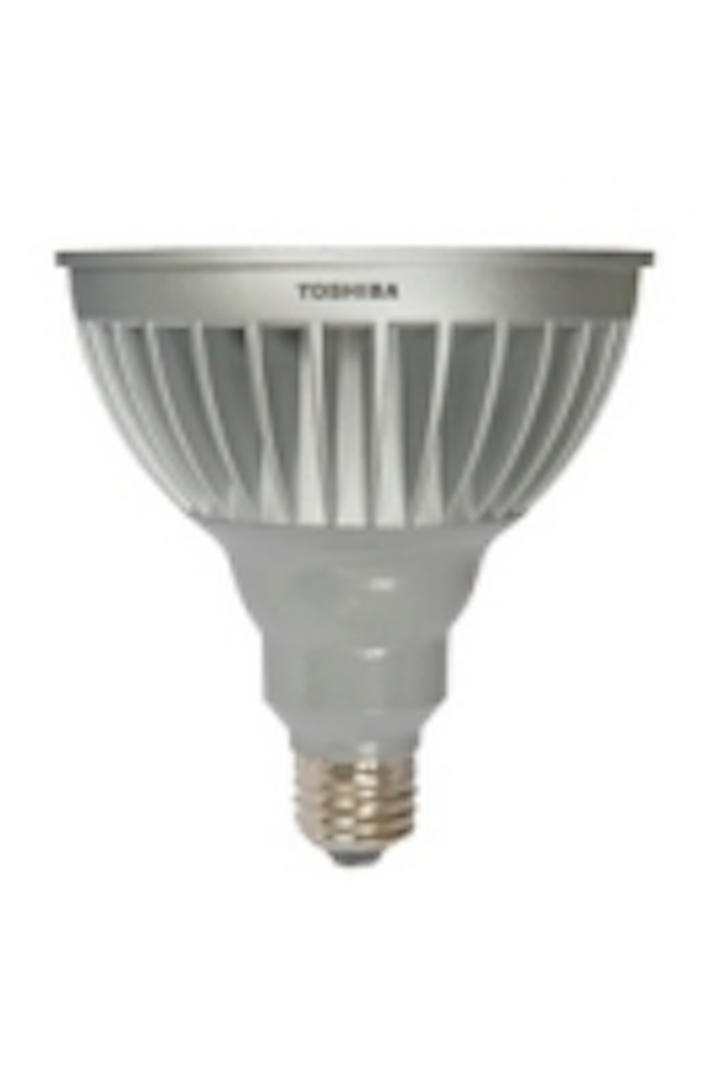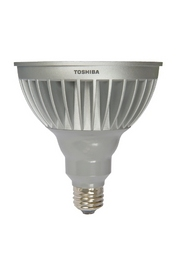 Date Announced: 26 Jul 2011
Toshiba International Corporation - Toshiba International Corporation announced today that twenty of its long-lasting, high quality, energy-efficient LED lamps have received the US Environmental Protection Agency (EPA) Energy Star® label. An Energy Star qualified LED lamp uses up to 75% less energy and lasts at least 15 times longer than comparable incandescent lighting.
The Toshiba lamps listed on the Energy Star certified product list include select models of the MR16, PAR 20, PAR 30, and PAR 38 product offering. Additional Toshiba products are currently undergoing Energy Star testing and will be certified in the near future.
"The Energy Star program looks not only at the energy efficiency of a product but also the light quality, which needs to remain consistent over time," said Ken Honeycutt, Senior Vice President and Chief Venture Executive, Toshiba International Corporation LED Lighting Systems Division. "At Toshiba, we are very proud to have earned the Energy Star label and remain committed to delivering the highest quality LED lighting products."
To qualify for Energy Star, LED lighting products must pass a variety of tests to prove that the products will display the following characteristics:
• Brightness is equal to or greater than existing lighting technologies
• Light output remains constant over time
• Excellent color quality
• Efficiency is as good as or better than fluorescent lighting
In a bold move demonstrating the company's commitment to helping make LED technology the future of lighting, Toshiba abandoned production of incandescent lamps in March 2010. Toshiba is the first major lighting manufacturer to proactively discontinue the production of incandescent lamps.
While Toshiba LED Lighting is relatively new to North America, Toshiba is one of the largest lighting companies and LED lamp manufacturers in the world. The first product Toshiba ever produced was an incandescent light bulb in 1890, and since then the company has been a leader in lighting fixtures and lamps in Japan.
About Energy Star
Energy Star was started by EPA in 1992 as a market-based partnership to reduce greenhouse gas emissions through energy efficiency. Today, the Energy Star label can be found on more than 60 different kinds of products as well as new homes and commercial and industrial buildings that meet strict energy-efficiency specifications set by EPA. Last year alone, with the help of Energy Star, Americans saved approximately $18 billion on their energy bills while preventing greenhouse gas emissions equivalent to the annual emissions of 33 million vehicles.
About Toshiba International Corporation
Toshiba International Corporation (TIC) is a Toshiba America Inc. (TAI) Group Company, a wholly owned subsidiary of Toshiba Corporation. TIC is headquartered in Houston, Texas and employs approximately 1,100 people. TIC provides application solutions to a wide range of industries including lighting systems, industrial, power systems, and transmission and distribution systems. For more information about TIC, please visit www.toshiba.com/ind.
About Toshiba International Corporation's LED Lighting Systems Division
Toshiba International Corporation's LED Lighting Systems Division provides the North American market with a variety of high‐efficiency LED products. Drawing upon Toshiba's 120‐year heritage of lighting innovations in
Japan and world‐class electronic and semi-conductor technologies, The LED Lighting Systems Division is emerging as a leader in solid state lighting. The LED Lighting Systems Division is committed to providing lighting solutions that enhance the quality of life and meet the diverse needs of its customers. Further information is also available online at www.toshiba.com/lighting.
Contact
Mittie Rooney 301-602-8709
E-mail:mrooney@prhpr.com