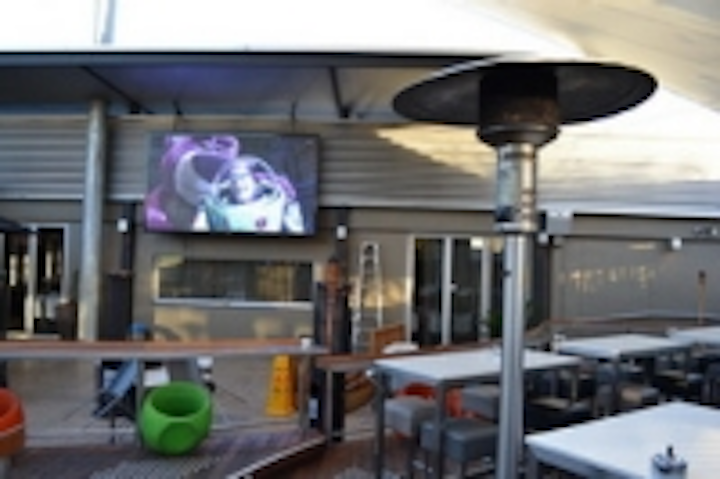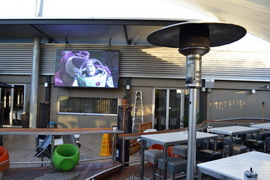 Date Announced: 28 Jul 2011
Australia – CreateLED leading LED display manufacturer supplied the first ultra-high resolution outdoor LED display with 6.25mm pixel pitch LED screen.
With the rise in digital advertising usage, there is great increase in adopting digital signage as an advertising medium. It has taken the advertising sector by storm. With this in mind, CreateLED launches its first highest resolution LED outdoor display with more than 4500nits brightness, with this break through in outdoor digital signage CreateLED is at the forefront of digital signage.
The display has been designed to be utilized in harsh outdoor environments and has proved it has the ability to withstand the harshest of climates. As an outdoor unit which may be used in direct sunlight it comes with a high brightness SMD which allows the unit to display content which can easily be viewed in environments with high levels of sunlight.
CreateLED's AirLED-6E outdoor LED display feature industry-leading brightness, ensuring reliable, consistent and compelling image quality. With the highest brightness SMD lamp, and whole LED display unit body fully coated inside out to ensure survival of aggressive marine environment, the LED screen unit is IP65 waterproof of both front side and backside.
The SMD 3 in 1 LED plastic encapsulant, can with salt and UV.
500mm x 500mm basic unit size, super light weight with only 8kg per unit, The screen performed flawlessly, Superb image quality and colour reproduction, low power consumption, ease of installation, coupled with ultimate reliability make the AirLED-6E a best choice for both advertising user and rental user.
In general, all I really heard was: - "what an enormous improvement in picture quality (even though I know it can be better with a digital signal) and you can now view the screen from quite close up". Said Mr. Geoff,, President and Founder of BSV.
Contact
CreateLED Marketing Center 2301 room, Fuchun ORIENT building, ShenNan AV 7006, Shenzhen, P.R.China Main Tel: +86-755-29588855 Main Fax: +86-755-82760139 Email:sales@createled.com Shenzhen CreateLED Electronics Co.,Ltd E Building, Jinxiongda Industry Area, Guanlan Town, Shenzhen, P.R.China Main Tel: +86-755-29588968 Main Fax: +86-755-29588600 Email:info@createled.com E-mail: info@createled.com Web Site: www.createled.com For Chinese: www.createled.cn
E-mail:lucy@createled.com
Web Site:www.createled.net