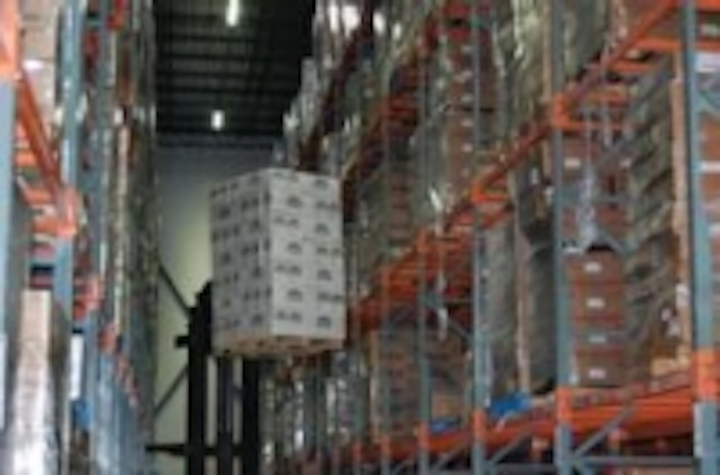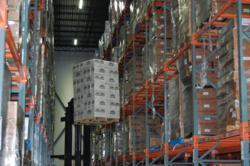 Date Announced: 05 Jul 2011
Sacramento, CA - SmartWatt Energy, Inc. recently completed a LED lighting retrofit at Americold's temperature-controlled storage facility in Fort Worth, TX resulting in an 86% reduction in total lighting cost. The project, which replaced 319 fixtures, produces higher quality light and gave rise to a utility incentive greater than $46,000 from the local energy provider.
This LED lighting retrofit project will reduce Americold's energy consumption at just its Fort Worth facility by 516,024 kWh and will help it shed 85.92 kW, while resulting in additional cooling savings of more than $17,000. "LEDs are perfectly suited for the cold storage environment," said Ben Stewart, Vice President of West Coast Operations for SmartWatt Energy. "The light is better than with fluorescents, the energy savings are higher and the projects have a greater environmental impact."
"SmartWatt Energy designs projects highly beneficial to cold storage environments," said Fred Walker, Americold's Vice President of Engineering. "We've been able to install fewer fixtures and achieve greater energy savings. We're looking forward to working with SmartWatt Energy on additional projects worldwide."
Americold partnered with SmartWatt Energy's Sacramento, CA office for the Fort Worth project. Earlier this year, SmartWatt Energy completed LED lighting retrofit projects at Americold's Rochelle, IL, Victorville, CA, Allentown, PA, City of Industries, CA and Russellville, AR facilities. SmartWatt Energy teams will be upgrading two additional Americold facilities by the end of July.
ABOUT SMARTWATT ENERGY, INC.
SmartWatt Energy, Inc., is a leading nationwide provider of turnkey energy-efficiency solutions. SmartWatt Energy is dedicated to lowering businesses' operational costs through demand-side energy-reduction strategies. SmartWatt Energy provides whole building energy assessments and implements lighting retrofits, variable-frequency drive upgrades and control system enhancements to help commercial, industrial, government and utility customers meet their sustainability goals. SmartWatt Energy's energy-efficiency services include construction-grade energy audits, value-engineered designs, self-performed installations, utility incentive procurement, facilitation of EPAct 2005 tax deductions and maintenance support.
ABOUT AMERICOLD
Based in Atlanta, GA, Americold is the global leader in temperature-controlled warehousing and logistics to the food industry. Americold offers the most comprehensive temperature-controlled warehousing, transportation, and logistics solutions in the world. Americold owns and operates over 182 temperature-controlled warehouses in the United States, Australia, New Zealand, China, Argentina, and Canada with a total capacity of over 1.1 billion cubic feet of storage. Americold's warehouses are an integral part of the supply chain connecting food producers, processors, distributors, and retailers to the end consumer.
Read more: http://www.sfgate.com/cgi-bin/article.cgi?f=/g/a/2011/06/29/prweb8608336.DTL#ixzz1RGiDF2ds
Contact
Danielle Marquis SmartWatt Energy Inc. 720-273-9908