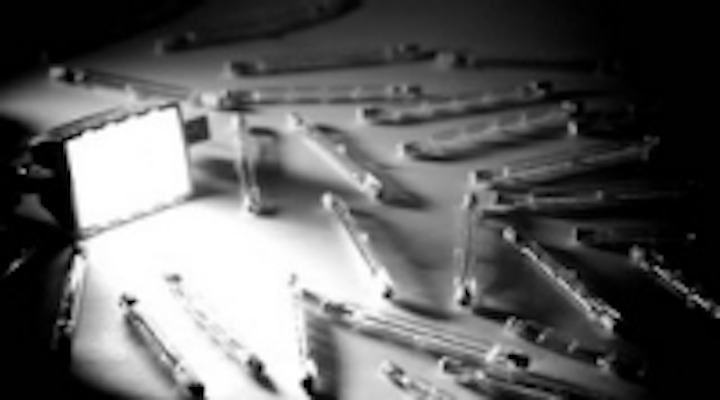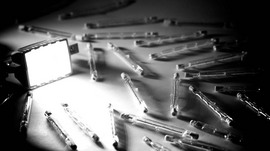 Date Announced: 06 Jul 2011
Irish Company Ellydees' 'Wattbeater' lamp has successfully made the top 3 in its division 'Light Source Product of the Year' 2011 in the prestigious UK Lighting Association Awards, based on its energy- efficiency and innovation in LED lighting.
About the Award .....The Lighting Association, the largest Lighting Trade Association in Europe, presents yearly awards to those products which meet its high standards regarding innovation, design and efficiency. Within just 6 months of manufacturing its first product, Ellydees is delighted to celebrate its huge achievement in reaching the final candidacy for the 'Light Source of the Year' award for its 7w 'Wattbeater'- the category is sponsored by energy company E.On.
CEO of Ellydees, Paul Donegan, of 25 years in the Lighting Industry is attending the final in the UK,taking place on July 7th at the official conference and award ceremony; this will prove to be a highly important event for light manufacturers and distributors worldwide. The 'Wattbeater' bulb was first unveiled at the Hong Kong Lighting Fair in October of 2010, and has since been creating interest amongst industry suppliers as it is a unique retrofit for a standard outdoor halogen bulb.
About the Bulb ..... It has been shown that most homes using security lights over-illuminate using a standard 500w halogen bulb; 95% of the energy used to run them is wasted in heat, and most of the light ends up in the sky causing light pollution and annoyance to neighbours. The 'Wattbeater' bulb compares with the light output of a 100w halogen bulb– sufficient to light your back yard. It can reduce a security light electricity bill to just over €1 per year compared to a bill of over €70 for a 500w old-style bulb. The €66 (inc vat and P+P) 'Wattbeater' bulb pays for itself in under 1 year based on 3 hours use per day compared to running a standard 500w lamp for the same time. In addition to these financial and energy benefits it lasts 30 times longer then a standard tungsten halogen and comes with a 5 year guarantee.
About ELLYDEES.....The Big Light Switch LTD t/a 'Ellydees' based in Greystones, Co. Wicklow. It provides energy efficient lighting products, based upon emerging LED technology. Potential distributors and investors are invited to contact Ellydees on info@ellydees.com and consumers are encouraged to find out more about them on the website www.wattbeater.co.uk contact details below.
Ellydees and Wattbeater are either registered trademarks or trademarks of The Big Light Switch LTD in Europe and/or other countries. The names of actual companies and products mentioned herein may be the trademarks of their respective owners.
Contact
Media contacts: Paul Donegan Tel: +353 872873173, pd@ellydees.com
E-mail:info@ellydees.com
Web Site:www.wattbeater.co.uk