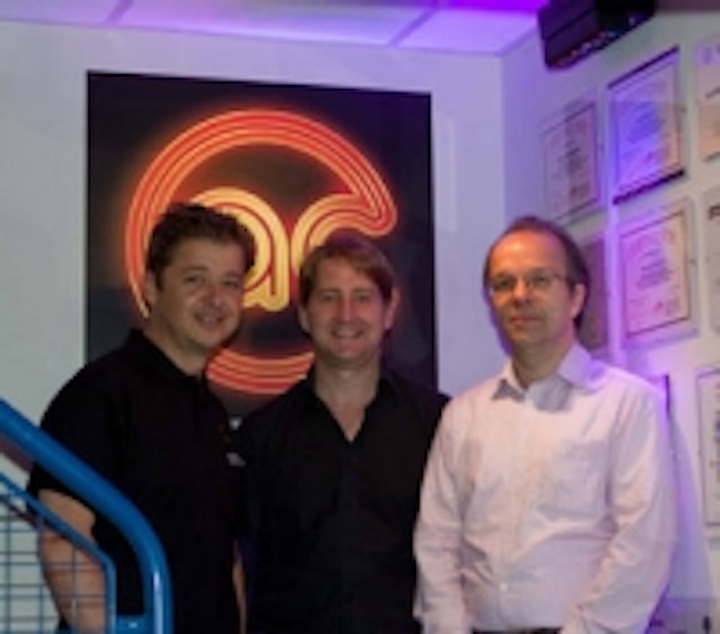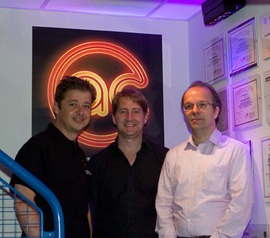 Date Announced: 07 Jul 2011
A.C Entertainment Technologies Ltd. (AC-ET) has been appointed as one of an exclusive selection of UK companies, hand-picked by Philips Vari-Lite to distribute its full range of VARI*LITE premium moving light products in the UK.
This fuses the synergies, experience and unparalleled service of one of the UK's largest and best known professional entertainment equipment sales companies with one of the world's original and most respected moving light technologies in a partnership based on long term commitment and ongoing success.
The deal was completed by AC-ET North's Sales Director Jonathan Walters and Philips Vari-Lite's European Sales Manager, Matt Hallard. It is part of a general realignment of Philips Vari-Lites' European distribution of products, parts, and support services.
Says Matt, "AC-ET has an excellent reputation as a leading international sales operation, bringing a wealth of industry knowledge together with vast resources and after-sales support. We believe that they are an ideal partner to help grow our UK business."
Jonathan Walters comments, "AC-ET is delighted to become an integral part of Philips Vari-Lite's very select distribution network.
Building on our many years experience in supplying cutting-edge VARI*LITE technology and other leading Philips brands to our clients for a diverse selection of projects, we look forward to continuing to help make this premium lighting range a huge success story."
The Vari-Lite distribution agreement also fits perfectly into AC-ET's existing product portfolio, which already includes two other premium Philips brands - Strand and Selecon. VARI*LITE sales will also now benefit from the same specialist teamwork and super efficient service for which AC-ET is renowned.
The VARI*LITE products being supplied through AC-ET will include the latest innovative range of "Little Ones" - the VL440, VL770 and VL880 profile luminaires - designed to be smaller, lighter and brighter and very competitively priced. Also the new VLX3 LED wash light, a smaller version of the hugely successful original VLX, complete with 15-55 optical zoom based on the facilities offered by the popular Selecon PL3 fixture.
Photo shows Jonathan Walters, (AC-ET North Sales Director), Matt Hallard (Philips Vari-Lite European Sales Manager) and Thierry Dupont (Philips Vari-Lite European Service Manager)
The rights and ownership of all trademarks are recognised.
The information contained herein is correct at the time of printing, however as we are constantly refining our product range we reserve the right to change the specification without notice. E&OE.
Editor's note:
Based 30 miles to the west of London, UK, the "A.C. Group" was founded in the early 1970's by David Leggett and the late Richard Floyd.
A.C. Entertainment Technologies Ltd. is one of the largest European distributors of professional lighting, audio, rigging, video and associated equipment to the entertainment industry, supplying customers located throughout the World. The corporate headquarters, housing UK and International sales, demonstration, manufacturing, repair and substantial warehouse operation are located in High Wycombe, Buckinghamshire. The company also has a Northern Region sales office with additional demonstration and warehouse facilities located in Leeds, West Yorkshire.
In addition, the Group has a separate projects company, A.C. Special Projects Ltd, and sales, manufacturing and warehousing operations in Europe, North America and Asia.
Contact
Louise Stickland +44 7831 329888 +44 1865 202679 A.C. Entertainment Technologies Ltd. +44 (0)1494 446000 sales@ac-et.com
E-mail:louise@loosplat.com
Web Site:www.ac-et.com