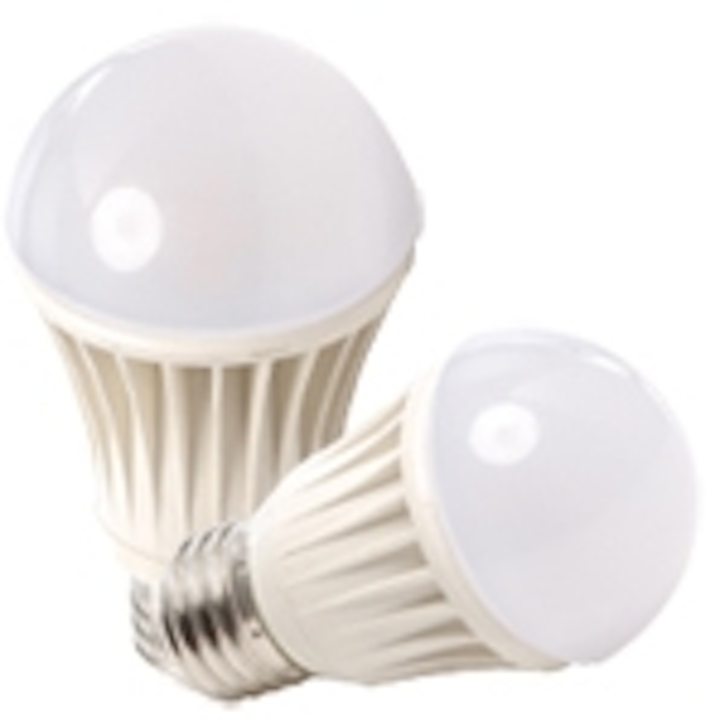 Date Announced: 12 Jul 2011
Norcross, GA – Halco's ProLED® A-Shape lamps have a re-engineered diffuser globe to improve light distribution and a white, thermally conductive plastic heat sink to enhance aesthetics and reduce weight, while keeping the product cost-competitive.
Ideal for decorative lighting, these lamps provide up-to 80% in energy savings and are a true incandescent replacement. Halco's A-Shape lamps are dimmable down to 5% and have a long life of 40,000 hours. Additionally, LED lamps project no heat or UV and are mercury-free.
ProLED A-Shape lamps are available in A15 and A19 lamp types and backed with a 5-year warranty.
Halco continually redesigns their ProLED product line to meet the ever-changing needs and technological improvements that characterize the LED marketplace.
About Halco Lighting Technologies®
Halco Lighting Technologies® is a leading manufacturer of lamps and ballasts designed for industrial/commercial, residential and specialty lighting applications. Halco's extensive product line includes the following brands: Halco®, ProLume®, HaloXen®, ProLED®, Prism®, ProFormance®, Eco-Shield®, SureColor® and CoverShield®. Established in 1974, the company has U.S. distribution centers in Atlanta, Cleveland, Houston and Phoenix.
Contact
Deby Forster Marketing Manager Halco Lighting Technologies (800) 558.2852
E-mail:dforster@halcolighting.com
Web Site:www.halcolighting.com