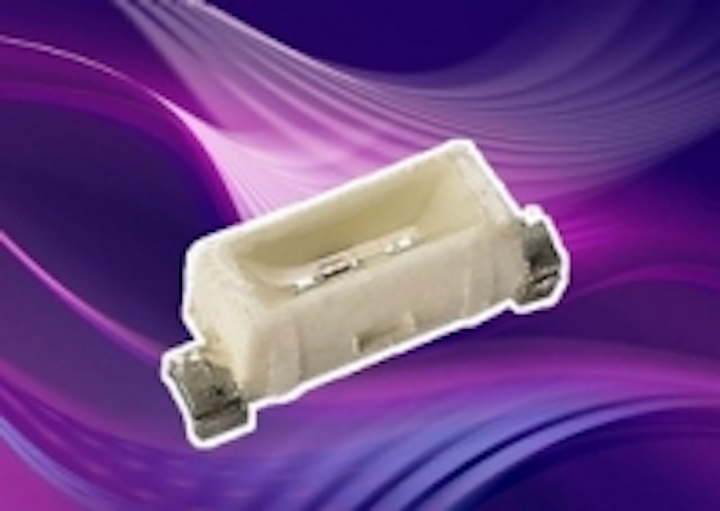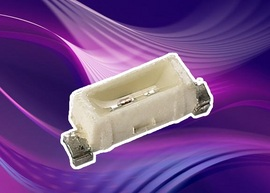 Date Announced: 13 Jul 2011
DOMINANT is now offering a new high brightness range in the Right Angle DomiLED AllnGaP product series (DSx-PSS) based on thin film chip technology. With an operating current of only 20mA, this LED features a luminous intensity of 850mcd (typical) for Red, 1050mcd (typical) for Amber and 1050mcd (typical) for Yellow. All the parts have a radiation pattern of 120°.
In terms of design and dimensions, the package is the same as other Mini DomiLEDs (LxWxH) of 4.2 x 1.2 x 1.3mm.
These new devices are a perfect fit for various illumination applications with limited space such as channel lighting and signage. They also fulfill the stringent requirements of the automotive interior and exterior lighting.
Engineering samples are now available; whereas mass production starts by mid of August 2011.
About DOMINANT Opto Technologies
DOMINANT Opto Technologies Sdn. Bhd. is a dynamic Malaysian company that is among the world's leading SMT LED Manufactures. An excellence – driven organization, it offers a comprehensive product range for diverse industries and various lighting applications in the automotive, consumer and communications as well as industrial sectors. With extensive industry experience and relentless pursuit of innovation, DOMINANT's state-of-art manufacturing, research and testing capabilities have become a trusted and reliable brand across the globe. More information about DOMINANT Opto Technologies, a QS 9000, ISO/TS 16949 and ISO 14001 certified company, can be found under http://www.dominant-semi.com.
Contact
Marketing Communication Tel: +606 2833566 Fax: +606 2830566 Email: sales@dominant-semi.com
E-mail:nurul.anissim@dominant-semi.com
Web Site:www.dominant-semi.com