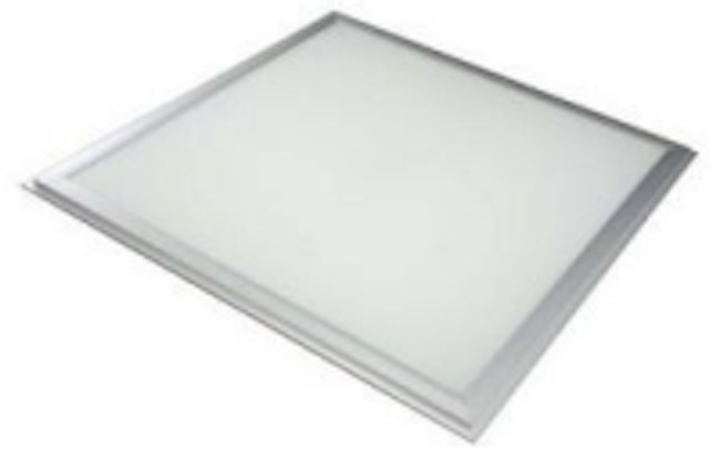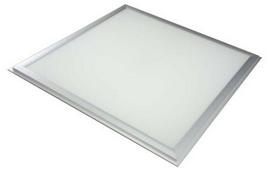 Date Announced: 17 Oct 2011
West Caldwell, New Jersey - MaxLite has announced that its innovative 2'x2' 45-watt and 60-watt Direct Lit LED Flat Panels have been approved by the DesignLights Consortium (DLC), and are now included in its Qualified Products List. MaxLite, a leading, global manufacturer and marketer of energy efficient luminaires and lamps, recently launched these high performance, energy efficient Direct Lit LED Flat Panels, which are designed to replace fluorescent lighting fixtures. The panels are suitable for offices, schools, libraries, hospitals, medical facilities and other commercial and institutional applications.
"The addition of our 2x2 Direct Lit LED Flat Panel to the DLC's prestigious Qualified Product List is another milestone for our company," said MaxLite's National Product Marketing Manager Pat Treadway. "This distinction reflects our latest inroads in energy efficient commercial lighting design and encourages specifiers and designers to select our LED Flat Panels as their fixtures of choice."
The DLC-certified LED Flat Panels include:
* MLFP22D4535-- 2'x2' 45-watt Direct Lit LED Flat Panel with a warm white 3500K color temperature
* MLFP22D4550-- 2'x2' 45-watt Direct Lit LED Flat Panel with a cool white 5000K color temperature
* MLFP22D6035-- 2'x2' 60-watt Direct Lit LED Flat Panel with a warm white 3500K color temperature
* MLFP22D6050-- 2'x2' 60-watt Direct Lit LED Flat Panel with a cool white 5000K color temperature
MaxLite's 2'x2' Direct Lit LED Flat Panels, designed with a 23.75-inch width, 23.75-inch length and 3-inch depth, are perfectly suited for installation into T‐bar grid ("drop") ceilings. Fully dimmable and compatible with building controls, motion sensors, timers and daylight harvesting systems, the energy efficient LED Flat Panels deliver an even, consistent shadow‐free illumination with minimal glare. Uniformed color consistency is ensured by proprietary LED binning. With a power factor of more than 98 percent, the Flat Panels operate on 120- and 277-volt systems, are produced without mercury or other hazardous materials, and offer a long potential life of 50,000 hours. The luminaires deliver a high lumen output and excellent color rendering (CRI 85), while minimizing maintenance time and costs. The LED Flat Panels are ETL and cETL certified and RoHS‐compliant. LM79 data is available, along with IES files and photometrics. Lighting layouts are available upon request. All are backed by a five‐year warranty.
The 2'x2' Direct Lit LED Flat Panels operate with a standard integrated driver, allowing for an installation depth of just three inches. The housings and LED back panels are constructed of aluminum that provides heat sink and thermal control capabilities. The translucent lens is crafted of white polycarbonate.
With a Master/Satellite switch on the back, a single fixture can be switched to Master while the others are switched to Satellite. When all units are joined together (using supplied standard RJ25 phone cords and jacks), one Master Unit will control up to 10 panels in each room. The LED Flat Panels are dimmable and can be controlled with four types of input signals: 0‐10V, Simple Dimming, IR Remote, and DMX 512.
About the DesignLights Consortium
The DesignLights Consortium (DLC) is a collaboration of utility companies and regional energy efficiency organizations that is committed to raising awareness of the benefits of efficient lighting in commercial buildings. The DLC helps builders, architects, designers, and commercial property owners to implement improved design practices in all areas of the commercial lighting market while ensuring that high-quality, energy-efficient lighting design becomes commonplace in all lighting installations.
About MaxLite
Founded in New Jersey in 1993 as the U.S. branch of SK industries, a leading South Korean manufacturer of energy efficient lighting products, MaxLite inherited a true tradition of energy efficient lighting manufacturing that dates back to 1955. Since its founding, MaxLite has worked to develop a reputation as a leading global manufacturer and marketer of energy efficient and environmentally friendly lamps and luminaires. MaxLite offers an extensive line of indoor and outdoor lighting fixtures including LED and fluorescent luminaires. MaxLite established the MaxLED™ brand which includes: Edge Lit Flat Panels, Direct Lit Flat Panels, Dark Sky compliant Wall Packs, Garage and Canopy Luminaires, Nightlights, Exit Signs, Optical Panels, Lightbars, and LED light sources. MaxLite is headquartered at 12 York Ave in West Caldwell, New Jersey 07006. Tel. 1.800.555.5629 Website: www.maxlite.com
Contact
Christopher Pica T. 631.262.0374
E-mail:Christopher@CPMediaRelations.com
Web Site:www.maxlite.com