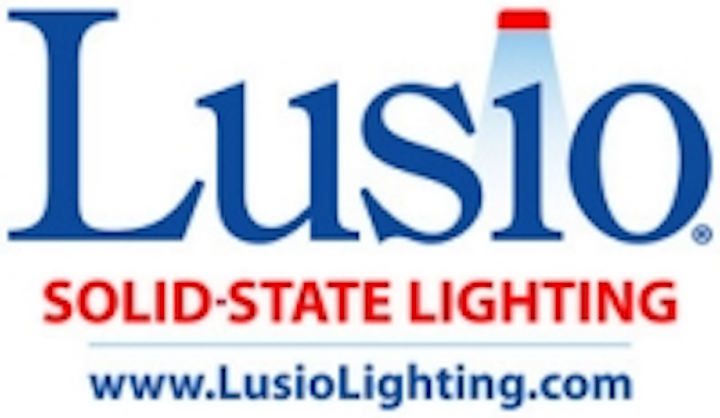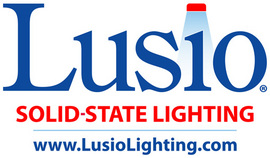 Date Announced: 20 Oct 2011
Lusio to display innovative, energy-saving LED fixtures at LightShow/West October 26th & 27th in Los Angeles, CA and at the National Association of Energy Companies (NAESCO) Annual Conference October 31st thru November 2nd in San Diego, CA
Overland Park, Kansas – October 20, 2011 – Lusio Solid-State Lighting today announced plans to exhibit the company's energy-saving commercial and industrial LED fixtures at LightShow/West in Los Angeles and at NAESCO's Annual Conference in San Diego.
LightShow/West is the only trade show and conference specifically created for all west coast specifiers of lighting products in addition to being sponsored by southern California's leading lighting agencies. Lusio will exhibit at this year's conference, taking place October 26th & 27th at the Los Angeles Convention Center.
Lusio will also exhibit at NAESCO's annual conference scheduled October 31st thru November 2nd at the Hilton San Diego Resort & Spa. The National Association of Energy Companies has been promoting the benefits of the widespread use of energy efficiency for over 25 years. NAESCO works to help open new markets for energy services by directly promoting the value of demand reduction to customers.
Earlier this year, Lusio fixtures were named the top high bay products in the solid-state lighting market as designated by the Platinum Award in Architectural SSL magazine's annual Product Innovation Awards.
The energy-saving, controllable Lusio Solid-State Lighting fixtures are tailored to commercial and industrial facilities that utilize high bay, low bay, and aisle lighting fixtures.
About Lusio Solid-State Lighting
Lusio manufactures commercial and industrial LED lighting fixtures that play an integral role helping businesses meet energy efficiency objectives. Cool operating, low maintenance and controllable, Lusio offers up to a 70% energy savings through a direct replacement of HID and fluorescent fixtures.
Lusio fixtures are built with top-quality materials including low glare reflectors, sophisticated heat sinks for superior thermal management, premium LEDs, and robust housings that are comprised of up to 80% recycled aluminum. Long lifetimes and thorough testing, including UL and Department of Energy certifications, make Lusio a wise choice when clean technology solutions are sought in warehouses, retail floors, showrooms, convention centers, laboratories, high-ceiling office spaces, transportation terminals, manufacturing plants, arena concourses and other commercial and industrial applications. Lusio also stands behind all fixtures with an industry-leading 7-year warranty.
Lusio is a worldwide brand and registered trademark of LightWild. Learn more about Lusio Solid-State Lighting at www.LusioLighting.com.
Contact
Mark Spencer 913-851-3000 x 238
E-mail:mspencer@lightwild.com
Web Site:www.LusioLighting.com