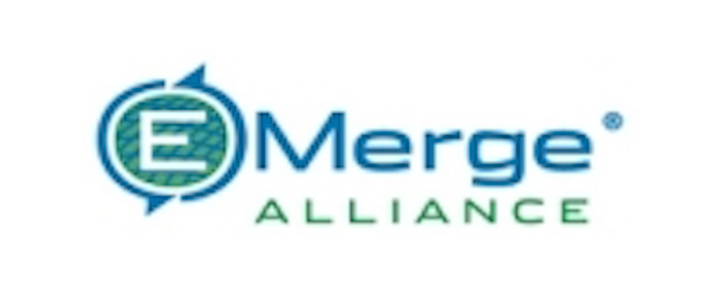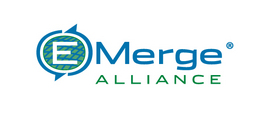 Date Announced: 03 Oct 2011
San Ramon, CA – The EMerge Alliance - an open industry association leading the rapid adoption of safe direct-current (DC) power distribution standards for commercial buildings – today announced it will be demonstrating several new DC power applications at Greenbuild booth # 4739S in Toronto, Oct. 4-7, 2011.
The Alliance will unveil the first multi-level DC power demonstration ever to illustrate the hybrid AC-DC power concept for a building. According to EMerge Alliance Chairman Brian Patterson, attendees will be able to see a wide range of DC power applications that are available today, and those that will be available tomorrow and into the future.
"Our vision, which aligns perfectly with the core premise of Greenbuild, is to foster more sustainable buildings by bringing hybrid AC-DC power architectures and DC microgrids to occupied spaces, data centers, building services and outdoor applications," said Patterson. "This year, our booth brings those pieces together, giving everyone a sneak-peak at the DC-powered buildings of the future."
The display at booth #4739S will feature a DC ceiling cloud demo and DC-powered desktop concepts. It also will highlight a data center application that provides a side-by-side look at the benefits of using DC versus AC to power an Intel server by minimizing the typical conversion losses that waste energy. It also will include a display showing how DC power can be incorporated outside buildings with on-site solar panels and electric vehicle charging.
DC power generated from on-site sources that directly support DC loads can dramatically improve energy efficiency, reduce energy costs and reduce environmental impact.
Since its launch at Greenbuild in 2008, the Alliance has built a membership of more than 80 organizations and released nearly 40 EMerge Alliance Registered products.
Newest members include Sun Edison at the General level, ictinus consulting GmbH at the Corresponding level, and Egret Consulting Group, Fraunhofer Center for Sustainable Energy, Project Frog and System Integration at the Supporting level.
Also joining the Alliance to support the DC power standards movement are the National Electrical Manufacturers Association (NEMA) at the Liaison level and Don Talka, senior vice president and chief engineer at Underwriters Laboratories (UL), on the Advisory Council. With an increasing number of organizations across the world developing codes and standards for working with DC power, the Alliance's open collaboration with likeminded groups is a key strategic move to lead the way toward the adoption of safe DC power distribution in buildings.
A total of 16 EMerge Alliance members will be exhibiting in Toronto, including:
•Acuity Brands, Inc. - 1819N
•Armstrong Ceiling Systems -1030N
•BACnet International - 6922S
•Cooper Lighting - 6640S, 4843S
•Crestron Electronics, Inc. - 1639N
•EnOcean Alliance, Inc. - 6336S
•GE Lighting - 4928S
•Herman Miller Corporation - 4334S
•Hubbell Building Automation - 6731S
•JLC-Tech LLC - 941N
•Johnson Controls - 425N
•Leviton Manufacturing Company - 6910S
•OSRAM SYLVANIA - 1511N – with an EMerge Alliance Occupied Space Standard display
•Philips Lighting - 634N
•Turner Construction - 1725N
•Verve Living Systems - 3346S
The Alliance, along with Emerson Network Power and Starline DC Solutions, will also be exhibiting at the IDGA Data Center Consolidation Summit next week in Washington, DC. Representatives of all three organizations, as well as Intel and Duke Energy, will be discussing DC power distribution and its potential to significantly improve energy efficiency and reliability in data centers in a panel session titled, "Promoting the Use of Green IT by Reducing Energy and Real Estate," on Tuesday, Oct. 4.
About the EMerge Alliance
The EMerge Alliance is an open industry association leading the rapid adoption of safe DC power distribution in commercial buildings through the development of EMerge Alliance standards. These innovative application standards integrate interior infrastructures, power, controls and devices in a common microgrid platform to facilitate the hybrid use of AC and DC power throughout buildings for unprecedented design and space flexibility, greater energy efficiency and improved sustainability. Additional work is currently underway on higher voltage DC application standards for data centers. The nonprofit Alliance is accepting new members at various levels. For more information, please visit www.EMergeAlliance.org.
Contact
Christi Chesner for EMerge Alliance 214-635-3023
E-mail:media@emergealliance.org
Web Site:www.emergealliance.org