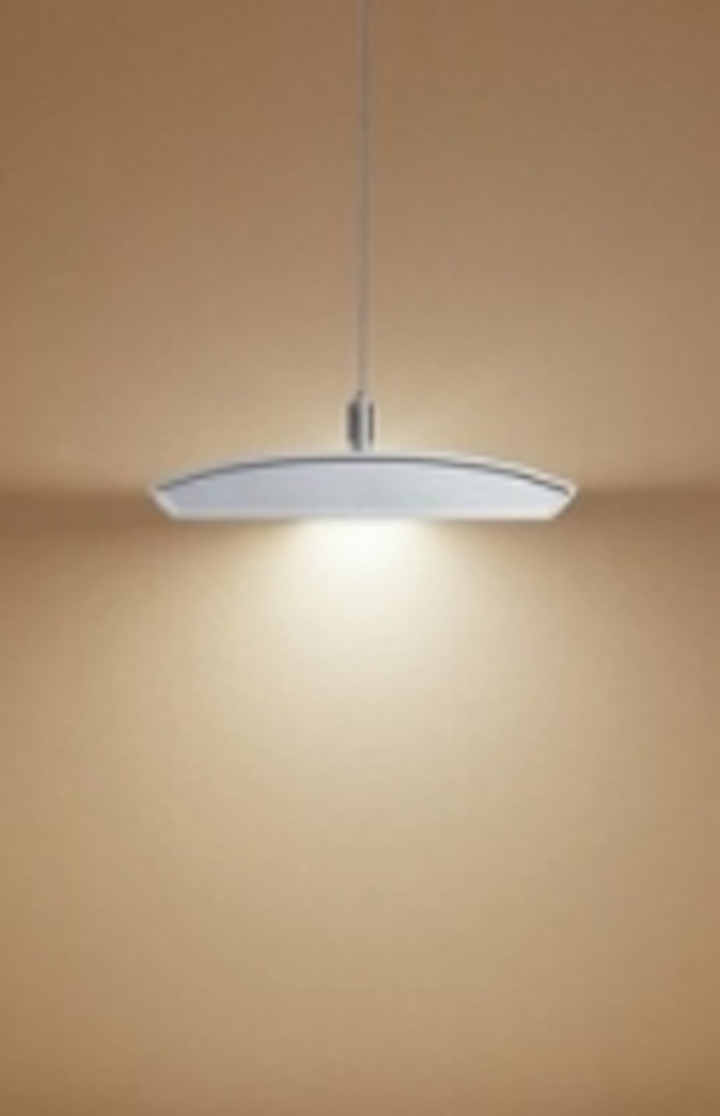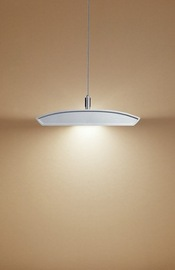 Date Announced: 11 Oct 2011
Suspended Linear Fixture Optimally Illuminates Both the Ceiling and Work Surface for an Inspiring Indoor Lighting Experience
Redwood City, Calif. – Lunera® Lighting, Inc., a Silicon Valley company that designs, manufactures, and markets next-generation LED lighting, is pleased to announce the 6460 SERIES , the world's first direct/indirect linear suspended LED luminaire. The sleek, elegant LED fixture delivers near daylight quality light, making it a highly efficient and stylish design addition to commercial spaces. The 6460 SERIES distributes light 70% directly down to the workspace and 30% indirectly upward to the ceiling. The unique optical design eliminates hot spots and creates very uniform illumination of the ceiling. Designed for 16 foot center-on-center spacing, the 6460 SERIES can be joined into dramatic, continuous runs. The fixture serves a variety of commercial applications including; offices, classrooms, retail spaces, healthcare, and data centers.
"The innovation of the 6460 SERIES proves our dedication to exploring the full potential of LED technology for high-performance commercial lighting applications. Its edge-lit LED design provides a soft distribution with full spectrum, near daylight quality light while its innovative up-light component expands the potential applications for LED lighting, inspiring new facility designs," said Tom Quinn, Lunera Vice President of Sales and Marketing.
Quality Light
Indirect lighting is highly desirable in office settings to more evenly fill the space with light, eliminating shadows and cave effects. The 6460 SERIES unique up-light distribution is
designed to illuminate the ceiling without creating hot spots, a common challenge for traditional florescent fixtures with indirect elements. As a result the 6460 SERIES can be suspended closer to the ceiling, providing greater flexibility to the architectural design of the space.
Similar to other Lunera luminaires, the careful selection, blending, and integration of high quality LEDs ensures consistent fixture to fixture color at the time of installation and throughout the fixtures life.
The design of the optics evenly distributes the light across the lens of the fixture, filling the room with light and casting just a single, soft shadow.
In combination, the direct/indirect elements of the 6460 SERIES deliver 3,100 lumens at 45 watts and has a lighting power density measured at 0.70 LPD, which is approximately 42% below the current California Title 24 building code limit of 1.1 LPD. Light at the work plane measures 30 foot-candles.
Designed with an emphasis on quality light and energy efficiency, each fixture creates a visual statement of a facility's devotion to sustainable business practices. The 6460 SERIES is fully recyclable at the end of its 50,000 hour life and backed by a 5 year warranty.
To provide design options, the 6460 SERIES is available in 3500K, 4000K and 5000K color temperatures. The luminaire comes standard with 0-10V dimming and is easily integrated with lighting controls for energy management, occupancy sensing and daylight harvesting. The company manufactures its products in the U.S.A. minimizing transportation costs and proudly providing local jobs.
About the 6460 SERIES
Lunera is committed to providing truth in specifications for its LED fixtures. Specifications are based on independent lab testing.
Key Specifications:
Color Temperatures
Lumens
CRI
R9
Efficacy (lm/W)
Wattage (W)
Watts/Sq Ft
Power Supply
Dimmable
Dimensions
Directional
3500K 4000K 5000K
3,100 3,100 3,100
83 87 83
40 49 40
69 67 69
45 46 45
0.70 0.70 0.70
90-277V, 50/60Hz, Remotable to 100'
Yes, 0-10V smooth continuous
4' long x 8" wide x 1.17" thick
75% Direct / 25% Indirect
Eliminating the Upfront Cost of a 6460 SERIES Installation
The initial cost of installing the 6460 SERIES may be reduced through various rebate programs and can be eliminated for qualified customers through a simple five-year term capital equipment lease offered by Lunera Capital Plus SM (LCP), a private financing service of Lunera Lighting. To learn more about Lunera Capital Plus, visit http://www.bit.ly/luneracapitalplus. To inquire about the LCP Capital Lease Program please email LCP@lunera.com or call Lunera at 650-241-3875 and ask to speak to a LCP representative.
About Lunera Lighting
Lunera Lighting is an award-winning technology innovator leading the transformation of the lighting experience with quality light from energy-efficient LED luminaires. Manufactured in the USA, Lunera's premium lighting fixtures are particularly attractive in environments seeking near-daylight quality lighting or when seeking LEED certification or energy savings. Beautiful light, elegant design and precision engineering differentiate the company's award-winning products. Since its initial product launch in late 2009, Lunera has installed lighting in over five million square feet of commercial real estate and launched a financing service that eliminates upfront costs. For more information on switching to LED fixtures, visit the company website at www.lunera.com or contact Lunera at 650-241-3875 or by email at info@lunera.com. Follow Lunera on Twitter at http://twitter.com/luneralighting.
Contact
Carol Warren Antarra Communications Tel. 714-890-4500
E-mail:cwarren@antarra.com
Web Site:www.lunera.com