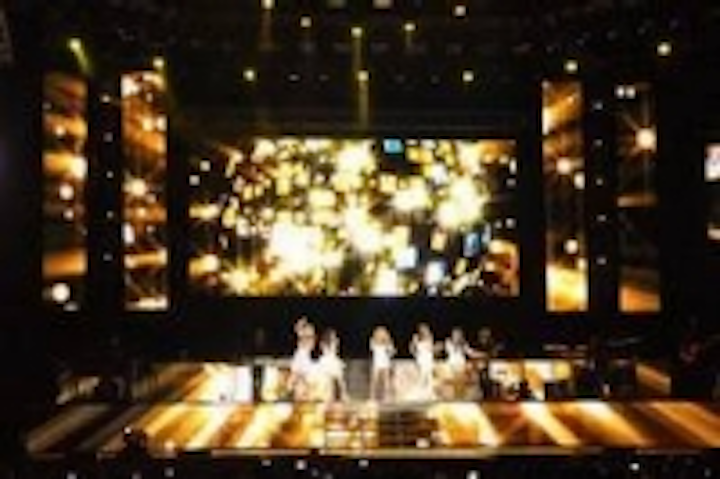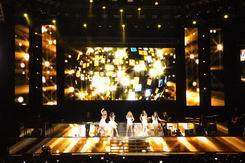 Date Announced: 06 Oct 2011
Philippine – CreateLED LED screens have become an integral part of many entertainment and events around the world.
Thanks for the CreateLED AirLED-6 LED screen system, the industry's revolutionary portable LED video screen, CreateLED successfully used for the American Idol show in Philippine.
CreateLED revolutionary AirLED-6 LED screen, the industry's new standard for versatile, LEGO like easy and fast-rigging LED video screen, was the LED Video Screen of choice for the world famous and extremely successful "The American Idol" show, staged last month in the Philippines. "Our AirLED series is extremely cost-effective. Their light weight makes them ideal for being "rigged and flew" on the stage. Imagine the immediate cost saving from shipping them around and need less labor and shorter rigging and dismantling time." said Mark Chan, the director of CreateLED.
AirLED-6's 500mmx500mm standard panel size design means reduced delivery time and easier inventory management by our client.
The screen used for the American Idol Show was controlled via a CreateLED CX-ProHD Plus. Its dual Gen-Lock functions for video camera signal gen-locking and inter-processor gen-locking is a must have for HDMI input and high resolution display like those used here for the American Idol show. You can say Good-Bye to jittery pictures from Camera Inputs and let your live audience and TV viewers experience the excitement of true vivid colour video and animation.
"The screen made a very big impact during the American Idol show", said one viewer. "It is extremely attractive, and the color is so amazing." With design by Mr. Ponga who has an amazingly creative team from Philippine, the main AirLED-6 video display not only lights up the whole stage with vivid performer, but also custom video, spectacular animations and colorful, entertaining messages.
"CreateLED delivered the perfect LED video solution for American Idol Show!" said by the organizer
"We look forward to a continued cooperation with the show designer," Mr. Jack Lau, CreateLED Region Manager, said:"This new display is a great addition for the American Idol shows during their event tour in Philippine.
"Currently it's the Best LED wall we have in the Country. The Set up is a Breeze & User Friendly. We can set it up without using any tools etc.... also its lightweight, Easy to configure. We can ground stack & hang it in minutes." Said Mr.Ponga. "We cut the Truck Transport Space by 70% compare to our old LED wall. Plus the Light Weight construction is a major Advantage; Currently it's the Only LED wall that can be Rigged in Araneta Coliseum. Our Biggest Indoor Venue. 90% of Foreign Show Venue." "Currently we used it for American Idol Tour here in the Philippines. As of Today, we are using it for Westlife Show in Araneta Coliseum. The support from CreateLED is super pretty Good also."
Contact
Singapore CREATELED INTERNATIONAL PTE. LTD Email:Chan.mark1@gmail.com China CreateLED Marketing Center 2301 room, Fuchun ORIENT building, ShenNan AV 7006, Shenzhen, P.R.China Main Tel: +86-755-29588855 Main Fax: +86-755-82760139 Email:sales@createled.com Shenzhen CreateLED Electronics Co.,Ltd E Building, Jinxiongda Industry Area, Guanlan Town, Shenzhen, P.R.China Main Tel: +86-755-29588968 Main Fax: +86-755-29588600 Email:info@createled.com
E-mail:lucy@createled.com
Web Site:www.createled.com