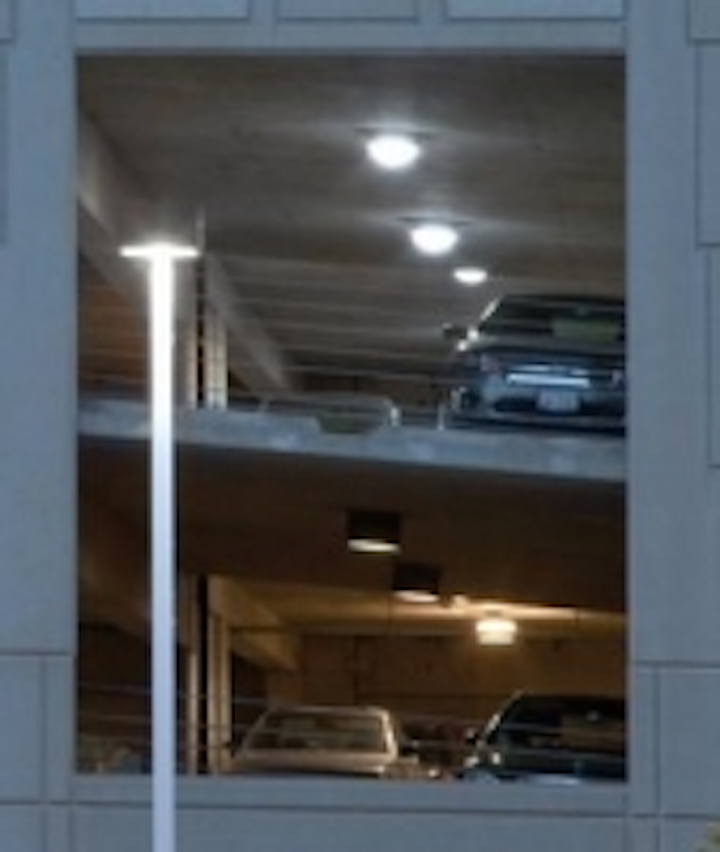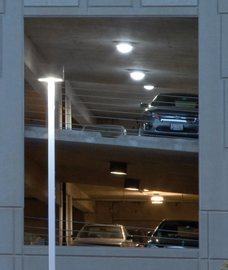 Date Announced: 07 Oct 2011
Gurnee, IL – Kenall Manufacturing has released a case study demonstrating the effectiveness of their newest parking garage luminaire, TekDek, with the SmartSense lighting control system at NorthShore University HealthSystem in Evanston, IL. Based on the results shown in the case study, the hospital enjoyed a 78% energy savings and a payback of just 1.26 years using Kenall's system, versus the existing 175 watt metal halide luminaires.
The installation was a retrofit in which TekDek—a lensed LED luminaire—replaced the existing 175W metal halide fixtures on the busiest floor of NorthShore's parking garage. Also included was the implementation of SmartSense, a lighting control system that intelligently monitors both motion and daylight. NorthShore University HealthSystem's primary goal for the project was to provide safe, even, consistent light levels for their parking garage patrons. Also identified as important were cost and maintenance savings, and green initiatives.
Jayson Nordstrom, Project Manager for Integrated Facility Solutions, stated, "There was no question that the light distribution was significantly better with TekDek. Glare was not a factor, and TekDek's light levels appeared to be triple that of the other fixtures." Stephen Barnard, Senior Associate at Dickerson Engineering, concurred, "The fixtures exceeded the spread and illumination that I was anticipating." The space was perceptively brightened and even the ceiling regions are now illuminated. The TekDek install removed the 'cave effect' that had previously existed within the structure.
In addition, the case study contains valuable testimonials, validating TekDek with SmartSense as an efficacious, efficient, and sustainable energy source. Dickerson's Barnard stated, "I consider Kenall to be one of the top lighting manufacturers in the industry. In this particular project, Kenall offered what the other (lighting manufacturers) were unable to offer—exceptional light spread, even illumination, critical shielding and direction, uplighting, significant cost and energy savings, and rapid payback."
To read the case study in its entirety,
click here
. For additional information on Kenall's new TekDek and SmartSense products, visit us on the web at www.kenall.com, or contact us by phone at (847) 360-8200.
About Kenall Manufacturing
Kenall Manufacturing, located in Gurnee, IL, produces and supports high quality and durable lighting solutions for the most demanding environments. Since its inception in 1963, Kenall has been known for superior quality, exceptional value, and durable solutions, and it is proud to provide sealed lighting for containment or clean spaces, security lighting for detention facilities, and specialized healthcare and transportation applications. Kenall products are manufactured in the USA and meet the guidelines established under the Buy American Act and the North American Free Trade Agreement. For additional information, visit www.kenall.com.
Contact
Joanne Cummins Phone: (847) 263-6067
E-mail:jcummins@kenall.com
Web Site:www.kenall.com