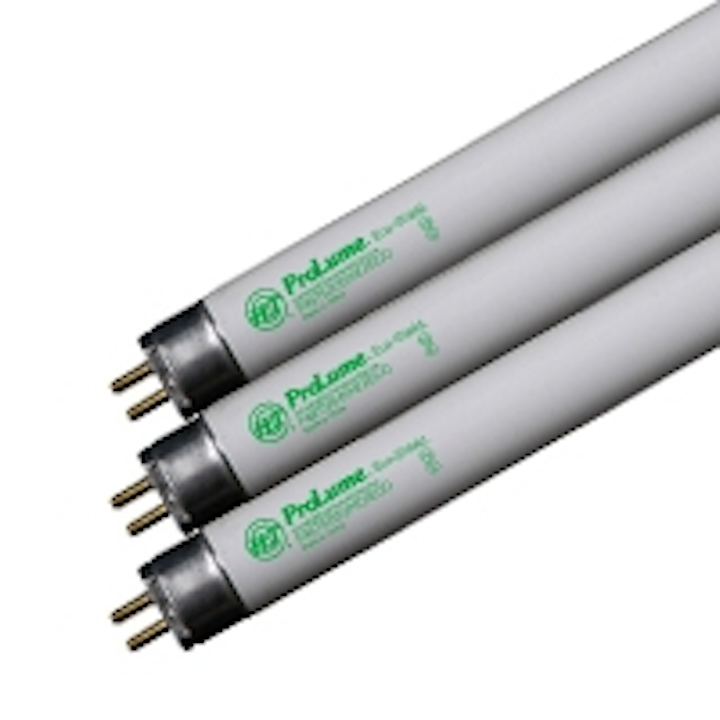 Date Announced: 04 Oct 2011
Norcross, GA – Halco Lighting Technologies® introduces ProLume® F49T5/HO lamps as an efficient, energy-saving alternative.
These lamps reduce energy consumption by more than 9% and save $13 over the lamp's life, while maintaining nearly equal light output of a standard 54W lamp. They have a long life of 24,000 hours and excellent color rendering (86 CRI). Producing up-to 4,900 initial lumens, these reduced wattage linear fluorescent lamps provide 95% lumen maintenance. Additionally, ProLume® F49T5/HO lamps are made with reduced mercury and have less environmental impact than most lighting alternatives.
Ideal for high bay retrofit applications, these TCLP compliant F49T5/HO lamps are available in 3500K, 4100K and 5000K and have an extended warranty of 3-years when installed with a new ProLume® ballast.
About Halco Lighting Technologies®
Halco Lighting Technologies® is a leading manufacturer of lamps and ballasts designed for industrial/commercial, residential and specialty lighting applications. Halco's extensive product line includes the following brands: Halco®, Sollos®, ProLED®, ProLume®, HaloXen®, Prism®, ProFormance®, Eco-Shield®, CoverShield® and SureColor®. Established in 1974, the company has U.S. distribution centers in Atlanta, Cleveland, Houston and Phoenix. For more information, visit www.halcolighting.com.
Contact
Sarah Kulesza Marketing Associate Halco Lighting Technologies (800) 677-3334
E-mail:skulesza@halcolighting.com
Web Site:www.halcolighting.com