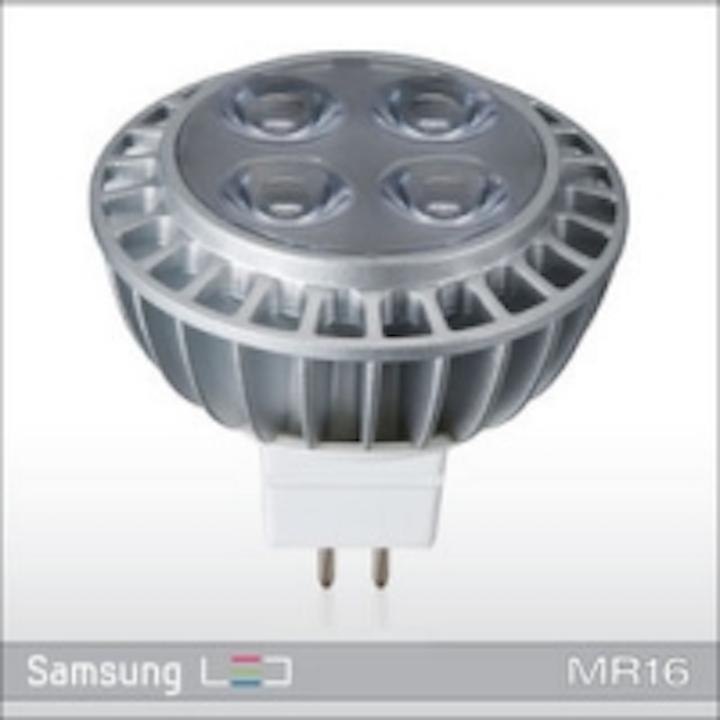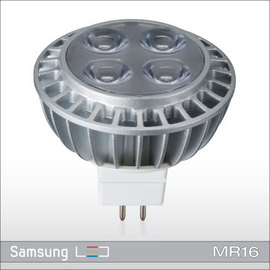 Date Announced: 18 Oct 2011
ATLANTA -– Samsung LED announced today that it has received ENERGY STAR(R) initial qualification on their 35W equivalent MR16 LED lamp, officially making it the industry's brightest ENERGY STAR qualified MR16 LED lamp in the market to date.
The Samsung LED MR16 had to meet strict energy efficiency guidelines and pass rigorous reliability testing set forth by ENERGY STAR to meet the qualification requirements. LED Lamps that qualify for the ENERGY STAR mark are typically eligible for utility rebates which help reduce the overall cost of the product, helping accelerate adoption of LED lighting technology. Samsung LED's ENERGY STAR qualified MR16 is 20% brighter than any other qualified MR16 and boasts an efficacy of 60 lm/W while consuming 29 watts less per lamp than the 35W halogen it's intended to replace.
"We have been busy this year bringing our initial product lineup to market, establishing our sales networks and methodically assembling a top notch team of US based lighting professionals," says Philip Warner, Vice President of Samsung LED America. "Receiving ENERGY STAR qualification on our MR16 lamp is a culmination of these efforts and serves as a great foundation for our future product platforms and innovations."
In addition to this MR16, Samsung LED expects initial ENERGY STAR qualification on its PAR38, PAR30 and PAR20 LED lamps by the end of November, 2011. Samsung LED previously announced full product availability of its A19, MR16, PAR and L-Tube (fluorescent tube replacement) LED lamp line and will be expanding its current lineup through the end of 2011 and into 2012.
"Samsung is uniquely positioned as the world's largest technology company with a 100% focus on developing LED lighting solutions. Our focus is on accelerating the adoption of LED lighting to all markets in order to capitalize on the vast environmental and energy saving benefits LED lighting possesses. Our vertically integrated structure and unencumbered focus on LED will allow us to bring high quality products to market with the speed and price points the market requires," concluded Mr. Warner.
About Samsung LED
Samsung LED Co., Ltd. was established globally in April 2009, channeling the company's proven expertise in the electronics and electro-mechanics fields into the production of cutting-edge LED lighting. As a leader in LED technology from chips to TV displays, Samsung already possesses some of the largest LED production facilities in the world, helping ensure quality and reliability across the entire line of products. An American center of operations has been established in Atlanta, Ga., to support the company's expansion into the U.S. market.
Contact
Michael Eckert, Marketing Manager 678.892.7388
E-mail:michael.eckert@samsung.com
Web Site:www.samsungled.com/