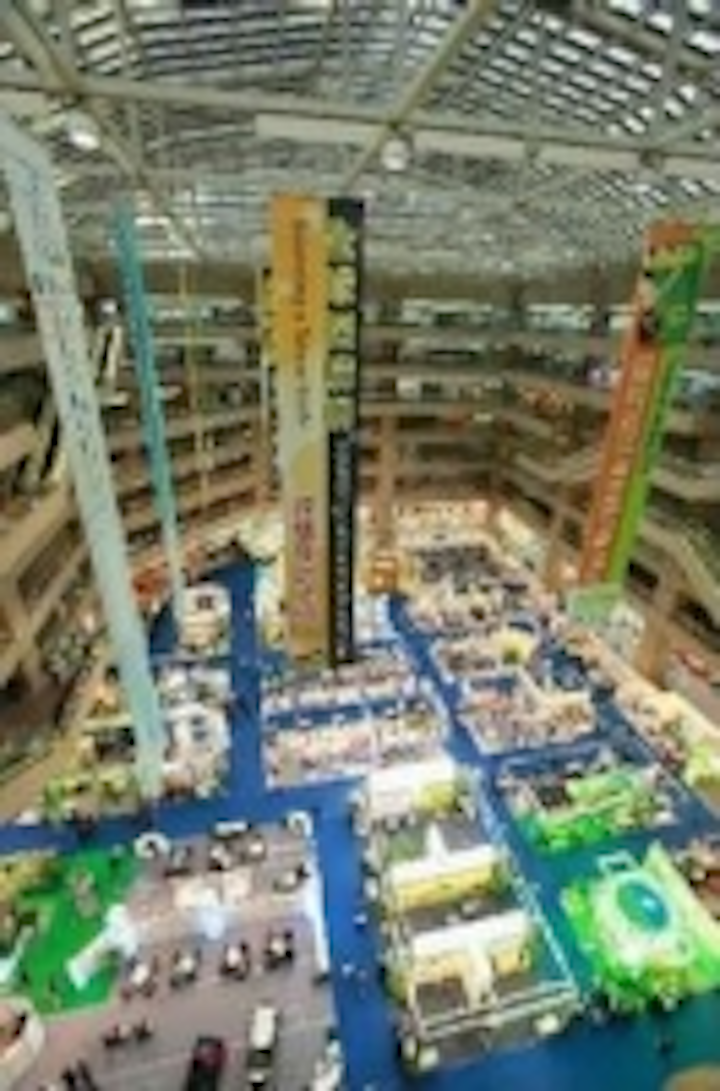 Date Announced: 07 Oct 2011
The Taiwan International Green Industry Show (TIGIS) is Taiwan's national professional trade show that plugs in the island's massive ICT edge with unlimited GREEN breakthroughs. It brings together all the producers, innovations and prospects for a greener world. The October 26-29 event builds upon the stunning success of last year's show which attracted 8,000 visitors to network with 180 exhibitors. The show saw a 20% growth in booth count and a 34% growth in visitor turnout.
This year, get ready to encounter a new wave of 250 green tech exhibitors. Their products include the latest in wind power, fuel cells, LED lighting, electrical vehicles, recycling and anti-pollution equipment to water treatment and deep ocean water applications. All these new and advanced technologies make Taiwan a nation ranking 6th out of 58 nations worldwide in terms of green tech capability (IMD 2010).
From Parts to Total Solution – ALL under one roof to go GREEN
After decades of industry development, Taiwan is famous for its innovation, competitive price, and medium to high quality. Based on the strong capability of ICT industry, more and more Taiwanese manufacturers have developed single part/equipment to complete systems. Hence, TIGIS 2011 lets you find smart grids, energy saving / management systems and street lights that consolidate solar panel, wind turbine, LED lighting to achieve maximum energy efficiency…and much more.
Explore the Vast Opportunities in "Green Living and Trade Week"
Besides TIGIS, there will be 7 other green events including "Green Living and Trade Week" (Oct. 25 to 29), The Taiwan Smart Green City Expo, 2011, Green Living Expo, Taipei Summit, Taiwan Smart Green City Summit, Green Trade International Seminar, International Eco-labelling Conference, & the 1st Green Classics Awards. These concurrent events will spur a fresh interest in green energy to attract the entire trade to offer huge business prospects for a greener world.
How can Taiwan's "Green technology" benefit the UK?
Combined with quality LED products and services and an increasing demand for LED TV and other LED consumer electronics applications, Taiwan can be expected to offer UK's booming green energy market a lot of benefit.
Hence, in order to make the UK market more aware of Taiwan's LED products, the Taiwan Trade Centre has decided to cooperate with the Taiwan government as well as several well established Taiwan LED suppliers and worldwide media sponsors such as LED Magazine, the largest professional B2B LED industry magazine in the world to extend TIGIS to London to bring the UK public a uniquely creative and high-tech event-"Taiwan LED Lighting Exhibition- Lighting up UK, Switch on to a brighter future!" from October the 27th to the 29th at "GuSu Gallery", London west-end's only modern high-end Taiwanese art gallery.
For more information on the Taiwan Trade Centre's LED exhibition, and to register you interest: Please visit our main event page http://london.taiwantrade.com.tw/event/index.jsp or you can call us on 020-7638-4676. A formal invitation shall then be sent to registered guests by post.
Contact
TIGIS 2011 + 02076384676
E-mail:London@taitra.org.tw
Web Site:www.GreenTaiwan.tw