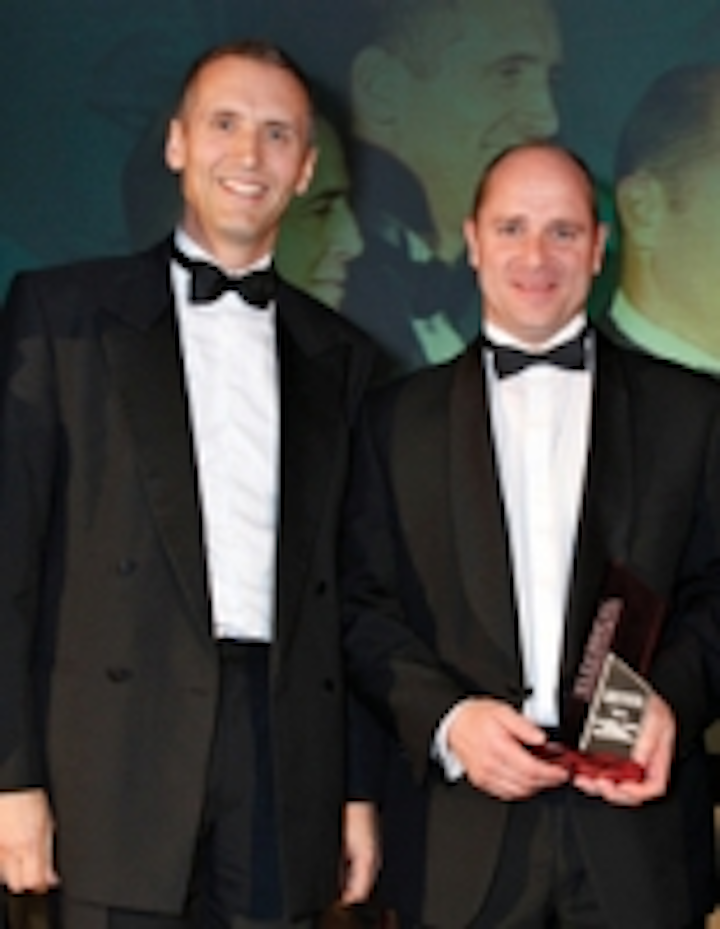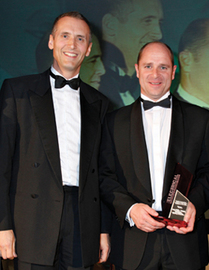 Date Announced: 21 Oct 2011
Indal WRTL was the big winner of the 19th Annual Electrical Industry Awards, held at the Royal Garden Hotel in London on 20 October.
After securing Innovative Lighting Product of the Year for i-TunneL's T-line LED tunnel lighting, Indal WRTL went on to win the Overall Innovative Product of the Year, which is presented to one of the six category winners whose product the judges deem to be the most ground-breaking.
Managing Director of Indal WRTL, Richard Curtis (pictured right) commented:
"We are immensely proud to receive these awards. They recognise the benefits the T-line system achieves through reduction of CO2 emissions, virtual elimination of maintenance costs, and high level of energy savings.
"Transport for London were the first to trial this product recognising the outstanding visual guidance and safer driving environment it provides. In so doing, Upper Thames Street tunnel became the first road tunnel in the UK to be supplied with a fully linear lighting installation exclusively using LED technology."
Selected by a distinguished panel from the electrical industry, the winners in each category were selected on innovation, problem-solving, and development of technical skills.
The night's awards were presented to well-deserving products and companies drawn from a record number of entries. Judges considered the long terms plans each contractor has in place to develop their business, their dedication to offering clients solutions and for delivering client satisfaction.
Rodney Jack, editor of Electrical Times said:
"This year's awards attracted many high calibre entries across all categories. We congratulate the award winners and commend all finalists for their innovation, ingenuity and important contributions to the success of the electrical industry."
To find out more about T-line visit http://tiny.cc/5zm3g
Contact
For further information call the i-TunneL sales office on 01745 582918
E-mail:i-tunnel@wrtl.co.uk
Web Site:www.wrtl.co.uk/tunnel-lighting