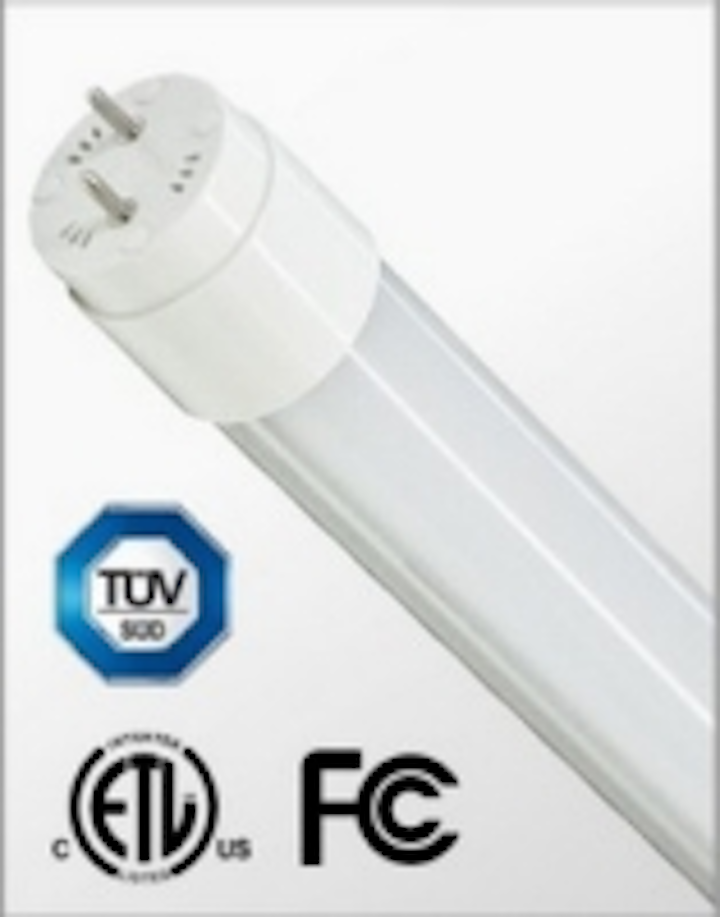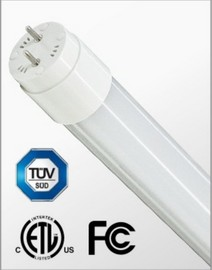 Date Announced: 18 Oct 2011
After over six- month of R&D, LEDIA lighting completed its upgrading on the 2nd generation UL listed LED tube (UL file number: E336541) and just release the 3rd-generation LED tube with ETL (file number: 4003730) and TUV approval.
Major features are as below:
1)High efficacy—over 95lm/w
2)High power factor:0ver 0.95
3)Isolated power driver to ensure further safety.
4)FCC, ROHS approved
Technical Specifications:
Dimension: 2FT/3FT/4FT/5FT
-LED Qty: 132LEDs / 192LEDs / 264LEDs/ 312LEDs
-Input Voltage: 100-277VAC
-Lumens: 900lm / 1300lm / 1750lm / 2080lm(in transparent lens,frosted lens also available)
-Power Consumption: 9W / 13W / 18W / 22W
-Color temperature: 6000-7000K( PW )/ 4000-5000K(/MW)/ 3000-4000K(WW)
-Beam Angle: 120 Degree
Range of tolerance: ±15%
For the IES file of the ETL approved LED tube, please visit: http://www.ledialighting.com/html/download_index.html.
According to our long-term market research and product test, we are very excited at the performance of our LED tubes and believe that they can positively meet the market demand as a good replacement of traditional fluorescent tube lights in the retrofit projects.
If you are interested in our ETL/TUV approved LED tube, please feel free to contact me via email: darren@ledialighting.com or skype: darrenledia.
About LEDIA Lighting Co.,Ltd
LEDIA is a professional market-leading innovator and manufacturer of indoor commercial LED lightings and has been constantly developing to offer customers original and high performance, energy-efficient LED lightings to meet their varying demand in general illumination.
LEDIA's product range includes: LED tube (UL approval, ETL&TUV approval), LED downlight (8W,12W,33W), LED bulb(E27), LED spotlight(MR16,GU10), LED pendant lights, LED strip lights, LED panel lights.
Contact
Darren Chen Shenzhen LEDIA Lighting Co.,Ltd Add.:A Bldg, Fuxinlin Industrial Park, Hangcheng Industrial Area, Xixiang,Bao`an, Shenzhen,GuangDong, China Tel: +86-755- 27695124 Fax: +86-755- 27695130
E-mail:darren@ledialighting.com
Web Site:www.ledialighting.com