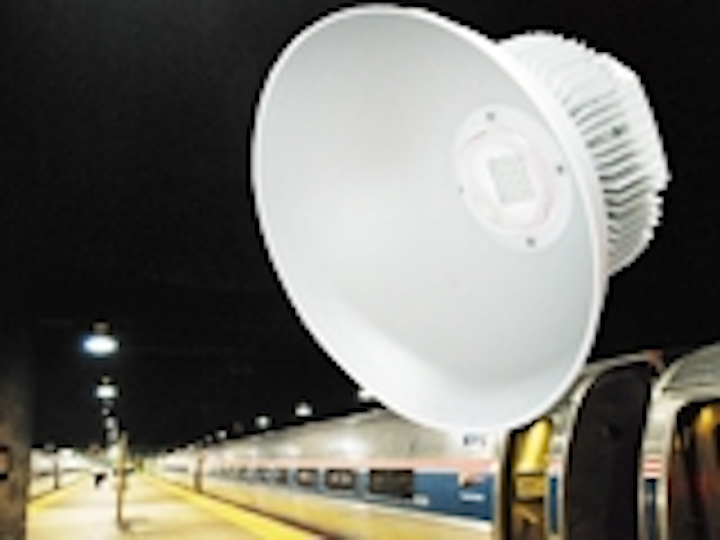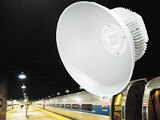 Date Announced: 17 Oct 2011
Shenzhen & Chengdu, China - E-Lite OptoTech Co., Ltd., officially released it's new X-Lite™ series LED high bay, boosted by Cree XM-L LEDs, reaching 20,000 lumen light output.
"The X-Lite™ series high bay fixture is a remarkable upgrade of our current UltraBrite™ high bay range", introduced the company's CEO, Bennie Yee, "This new range uses all first-class materials from the best LED chips to the best electronic components, The superior heat management design is also what we are so proud of. And our partnership with Cree has been further strengthened to a new horizon."
The X-Lite™ series LED high bay product represents the market's highest LED industrial lighting quality level, and features the company's proprietary designs that deliver highest lux, superior light quality and longevity for measurable energy reduction and cost savings as compared with traditional industrial light.
E-Lite X-Lite™ series LED High Bay Fixtures Product Features:
- Highest industrial level lux output: 20000lm at 240W system power
- CRI: 75
- System light efficacy: 80LPW, LED light efficacy ≧ 100LPW
- Color temperature: 5700K
- Meanwell driver with universal input 90-295VAC, 50/60Hz
- Meets all DLC qualification requirements for North American Market
- Original Cree XM-L white LED
- IP65 rated
- Wide working environment temperature: - 35°C to 55°C
- 5 years warranty
-Ideal replacement up to 700W conventional MH or HPS lamps, saving more than 65% energy.
- Unique heat sink design ensures superior heat management.
- Universal solution to all high-ceiling applications.
- Environmental friendly. Lead and mercury free.
- Resistant to shock and vibration.
- ETL pending
About E-Lite OptoTech Co., Ltd.
E-Lite is a China-based solid-state lighting company specializing in high quality, ultra-bright LED lighting product for commercial and industrial applications. As a leading innovator in high performance LED lighting technology, the company has extensive technical expertise in optical design, thermal management, materials compatibility and automated manufacturing processes.
E-Lite is currently looking for regional distributors worldwide.
Contact
Lynn Yao (Ms.) Director, International Sales & Marketing E-Lite OptoTech Co., Ltd. / JiaYao Group Cell: +86 151 8442 9893
E-mail:lynn.yao@elite-opto.com
Web Site:www.elite-opto.com