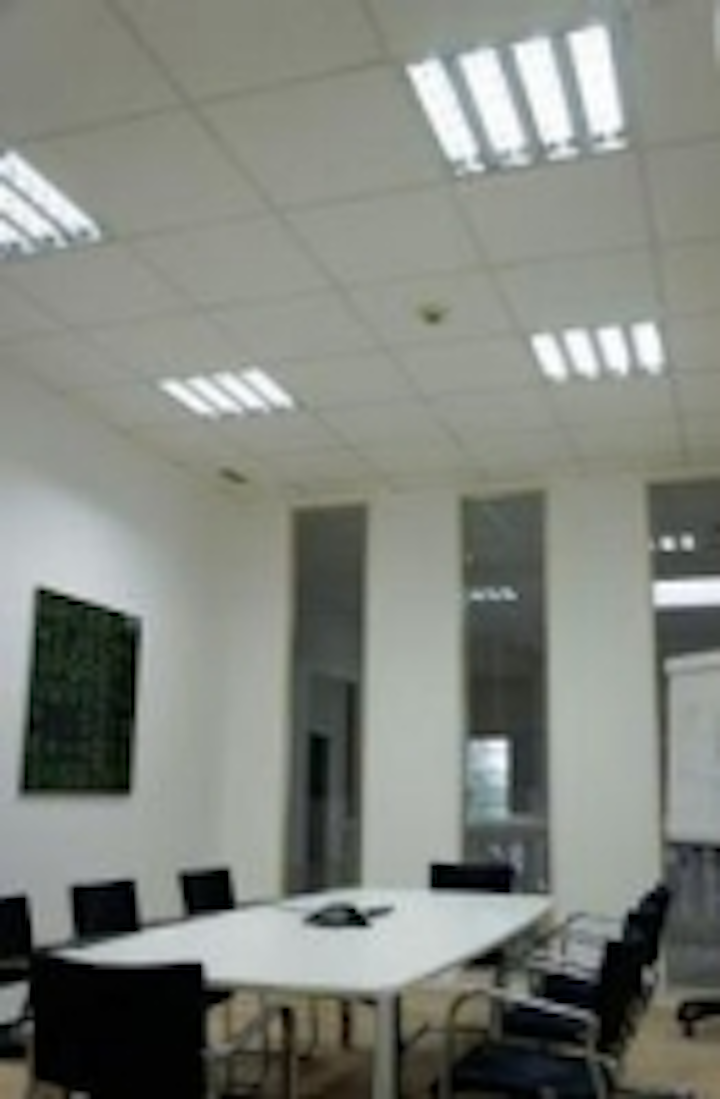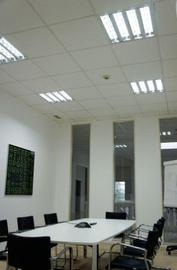 Date Announced: 01 Dec 2011
Kamp-Lintfort/Germany and Boynton Beach,FL/USA – LED lighting specialist Zenaro Lighting offers three different recessed light fixtures for recessed ceiling mount to challenge conventional fluorescent troffer products.
Zenaro's OL-Deluxe series is a new energy-efficient solution for facility planners based on the company's LED tube light modules. Using the directionality of LED light sources to attain high luminaire efficiency in combination with specular louvers to provide visual cut-off of the light source, these all new recessed luminaires offer significant energy savings while delivering high quality, glare free illumination.
Each luminaire in the OL series provides instant-on switching with zero flicker, and a 140° beam angle distribution. The square 623 x 623 mm QL2 luminaire delivers target illumination equivalent to typical 3-lamp 18W T5 luminaire when spaced in 8 foot centers, consuming 44W at a system efficacy of 75lm/W, delivering 2900lm in four color temperatures ranging from 3000K to 6000K. The replaceable tube light modules provide a service life greater than 35,000 hr (L70). The longer 623mm x 1247mm QL4 luminaire delivers 5800 lm
at 80 lm/W consuming 88W, while the slim 1 x 4 BL4 310 x 1247mm luminaire produces 2900 lm at 44W, completing the line with the most popular commercial recessed modules.
Constructed from high-reflectance white-coated steel the luminaires feature specular clear anodized louvers. A stiff frame surrounds the luminaire opening for secure installation in grid ceilings, or installation in hard ceilings with a perimeter flange. Each luminaire includes its own 48VDC power supply to produce optimum efficiency and greatest safety. The LED tubular modules are mounted via standard T5 style sockets, and are easily replaced at the end of service life in the same manner as conventional fluorescent lamps.
The OL-Deluxe line is well suited for commercial offices, health care facilities, school, production and retail facilities.
LED lighting produces the greatest savings and operational cost reductions in spaces where lighting is operated for long periods of time, such as corridors, factory spaces, and retail environments. Energy savings from 15% to 25% over typical T8 or T5 fluorescent systems, combined with long service life and strong illuminance performance makes the OL-Deluxe series an attractive choice.
About Zenaro Lighting
Based in Kamp-Lintfort, Germany, and Boynton Beach, Florida/USA, Zenaro Lighting offers perfect lighting solutions for every need using the best LED technology available. Zenaro's product range includes technically advanced and expertly crafted street, industrial, office and lifestyle lights as well as retrofit luminaires.
More information at www.zenarolighting.com
Contact
Viviane Baltzer Baltzer Communications Sedlmayrstr. 25 80634 München Tel: 089 / 123 92 993 Mob: 0170 / 553 16 73
E-mail:viviane.baltzer@web.de
Web Site:www.zenarolighting.com