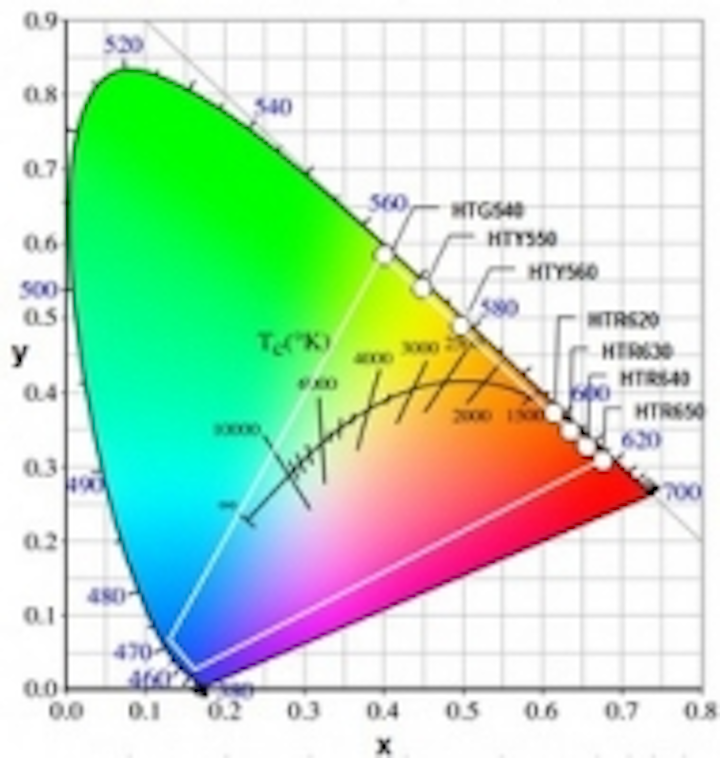 Date Announced: 21 Dec 2011
A wide range of patent-pending nitride phosphors are now available for blue (and UV) LEDs with emission colors from green to deep red. These phosphors are ideal for demanding high brightness LED (HBLED) applications requiring high quantum yield (QY) and temperature stability.
The high performance nitride phosphors can be used independently or mixed with conventional garnet (YAG, TAG, etc.) material to produce light emitting devices and solid-state lighting fixtures with a broad range of Correlated Color Temperatures (CCTs) and Color Rendering Indices (CRIs). The wide selection of available colors enables the lighting designer to create custom LED colors and chromaticities for saturated backlight displays (LCD backlighting) or indoor/outdoor lighting fixtures with warm white and high CRI or Color Quality Scale (CQS) properties.
For details, please go to www.phosphor.com under the "Products" tab.
Contact
PhosphorTech Corporation 3645 Kennesaw North Industrial Parkway Kennesaw, Ga 30144 www.phosphortech.com Tel: (770) 745-5693 Fax: (770) 828-0672
E-mail:info@phosphortech.com
Web Site:www.phosphortech.com