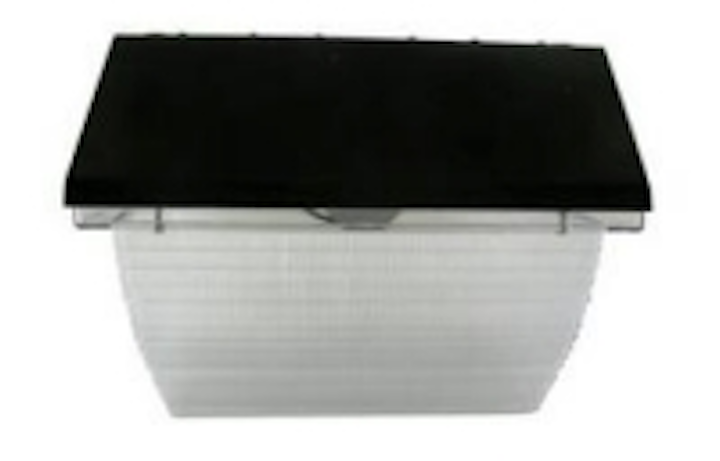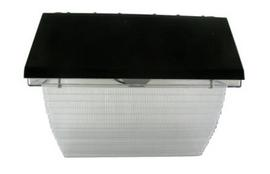 Date Announced: 14 Dec 2011
West Caldwell, New Jersey - Developed as energy efficient lighting solutions that bolster uncompromising safety and security in parking garages, MaxLite introduces LED Parking Garage Luminaires that were recently approved by the DesignLights Consortium (DLC) and included in its Qualified Products List (QPL). The DLC was established to ensure that high quality, energy efficient lighting designs are used in all commercial lighting installations, which includes categories that are not addressed by ENERGY STAR®.
Highlighted in MaxLite's popular MaxLED™ Collection, the new LED Parking Garage Luminaires are energy efficient replacements for metal halide fixtures and are designed to project a better, engineered light with 30 percent more light in 60- to 80-degree zonal region, and less than 25 percent light lost above the 70 to 80 degree plane. This helps drivers locate or maneuver their cars more safely and securely. The 40-watt LED luminaire replaces the 175-watt metal halide fixture while delivering 2640 lumens at a 5000K color temperature, and the 70-watt LED luminaire replaces the 250-watt metal halide fixture while delivering 4200 lumens at a 5000K color temperature.
"Our new LED luminaires offer a green approach to providing safe, energy efficient task lighting in today's parking garages," explains MaxLite's National Product Marketing Manager Pat Treadway. "In the long run, it will cost less to power and maintain LED fixtures compared to their metal halide counterparts while reducing the impact on the environment. Additionally, the recent DLC certification ensures that these fixtures qualify for rebates and incentives from utility programs throughout many parts of the nation."
Highlighted in MaxLite's MaxLED™ family of LED products, the parking garage fixtures are maintenance-free, constructed to not project UV or IR rays, and last up to 50,000 hours using LED modules that are copper plated to provide high thermal transfer rate and minimize the junction temperature of LEDs to maximize service life. The individual LEDs are proprietary binned for uniformed color consistency and quality.
The luminaires are universal and operate with a self-contained LED driver running on 120- to 277‐volt electrical systems. Their heavy-duty, cast aluminum one-piece housings are polyester coated, protected from rust and corrosion, sealed free of dirt and bugs, and crafted with a shatter- and UV-resistant polycarbonate lens.
Available with occupancy sensors to save on operating costs for 24/7 use, the fixtures automatically switch on at nighttime when motion is detected within the parking garage; the lights automatically turn off 30 seconds after a customer or attendant leaves the area. The sensors can also be programmed to remain on at all times. Future options include emergency battery backup.
The highly durable LED Parking Garage Luminaires operate at outside temperatures ranging from -30°F to 130°F. Fixture options include emergency batter backup features. Each fixture is 12.25 inches long, 12.25 inches wide and 9 inches tall.
MaxLite's full-time application engineers are available to implement proficient lighting layouts and spacing criteria upon request. Please contact MaxLite for accessing this service.
IES LM79 and LM80 reports are available. The fixtures are ETL- and cETL- listed, and backed by MaxLite's 5-year limited warranty.
Please visit http://www.maxlite.com/PDFs/FocusSheets/ParkingGarageLuminaires.pdf to view the data sheet, or http://www.maxlite.com/PDFs/PR/ParkingGarageLuminaires.zip for a hi-res image.
About the DesignLights Consortium
The DesignLights™ Consortium (DLC) is a collaboration of utility companies and regional energy efficiency organizations that is committed to raising awareness of the benefits of efficient lighting in commercial buildings. The DLC helps builders, architects, designers, and commercial property owners to implement improved design practices in all areas of the commercial lighting market while ensuring that high-quality, energy-efficient lighting design becomes commonplace in all lighting installations.
About MaxLite
Founded in New Jersey in 1993 as a joint venture with SK Enterprise Co., Ltd., a leading South Korean manufacturer of energy efficient lighting products, MaxLite inherited a true tradition of energy efficient lighting manufacturing that dates back to 1955. Today, MaxLite is a privately held lighting company which designs, manufactures and distributes LED and fluorescent energy efficient lighting products. Since its founding, MaxLite has worked to develop a reputation as a leading global manufacturer and marketer of energy efficient and environmentally friendly lamps and luminaires. MaxLite offers an extensive line of indoor and outdoor lighting fixtures including LED and fluorescent luminaires. MaxLite established the MaxLED™ brand which includes: Edge Lit Flat Panels, Direct Lit Flat Panels, full cutoff Wall Packs, Garage and Canopy Luminaires, Nightlights, Exit Signs, Optical Panels, Lightbars, and LED light sources. MaxLite is headquartered at 12 York Ave. in West Caldwell, New Jersey 07006. Tel. 1.800.555.5629 Website: www.maxlite.com
Contact
Christopher Pica T. 631.262.0374
E-mail:cpmediarelations@gmail.com
Web Site:www.maxlite.com