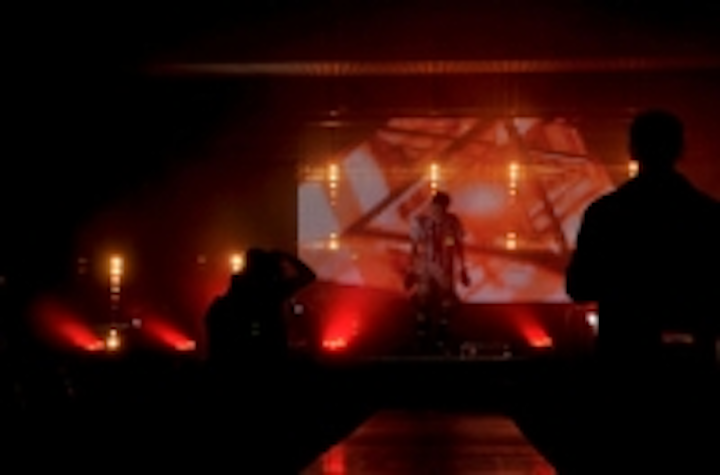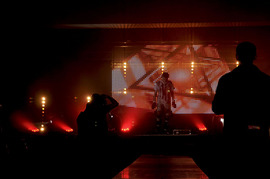 Date Announced: 07 Dec 2011
A.C. Entertainment Technologies Ltd (AC-ET) has supplied the first Martin LC2140 LED screen system into the Irish market - purchased by County Wicklow based Savage Lighting.
The production company designs and supplies lighting systems to a range of sectors including corporate events, live music tours and sporting and special events.
The purchase was in response to a growing demand for scenic style screens to be supplied alongside lighting, for shows and events. Simultaneously acknowledging the growing trend of convergence between lighting and video, Savage Lighting wanted to be in a position to offer a cost-effective solution, both for their own shows and as a dry hire item.
The sale of the 40mm pitch semi-transparent, modular Martin LC2140 system was co-ordinated by Aaron Cripps of AC-ET's international sales team. "I was offered an outstanding deal" explains Greg "Which came with all the excellent after sales service and support that I expect from AC-ET."
As part of the purchase, AC-ET also co-ordinated flightcasing the screens in a convenient and transportable package.
Martin is one of the premium brands for which AC-ET is a key distribution partner; Greg chose the LC screens because of their renowned quality, brightness and quick and easy rigging capabilities. Specifically designed for stages, TV sets, shows and other commercial applications, its resistance to water and dust expands the usability to include outdoor events.
Greg immediately integrated the screens into his designs for ongoing boxing matches and cage fights – a market that Savage Lighting have excelled in and which is tremendously popular in Ireland. Some of their recent clients to use the LC panels include White Collar Boxing, Man of War and the Primal Fighting Championships. Feeding the screens with animations and ambient content via his Arkaos VJ DMX software, Greg is able to create a dynamic and exciting backdrop for the contenders' entrances. This compliments the lighting design exceptionally well.
Greg also used the LED panels very effectively for two gigs on DJ Calvin Harris's recent Irish tour, with one LC panel placed along the front of the riser and three behind Harris at the back of the DJ booth for maximum impact.
Soon after the purchase of the LC2140 system, Savage Lighting also invested in 8 x Martin Mac 350 Entours supplied by AC-ET.
Contact
Louise Stickland +44 7831 329888 +44 1865 202679 AC-ET A.C. Entertainment Technologies Ltd. +44 (0)1494 446000 sales@ac-et.com
E-mail:louise@loosplat.com
Web Site:www.ac-et.com