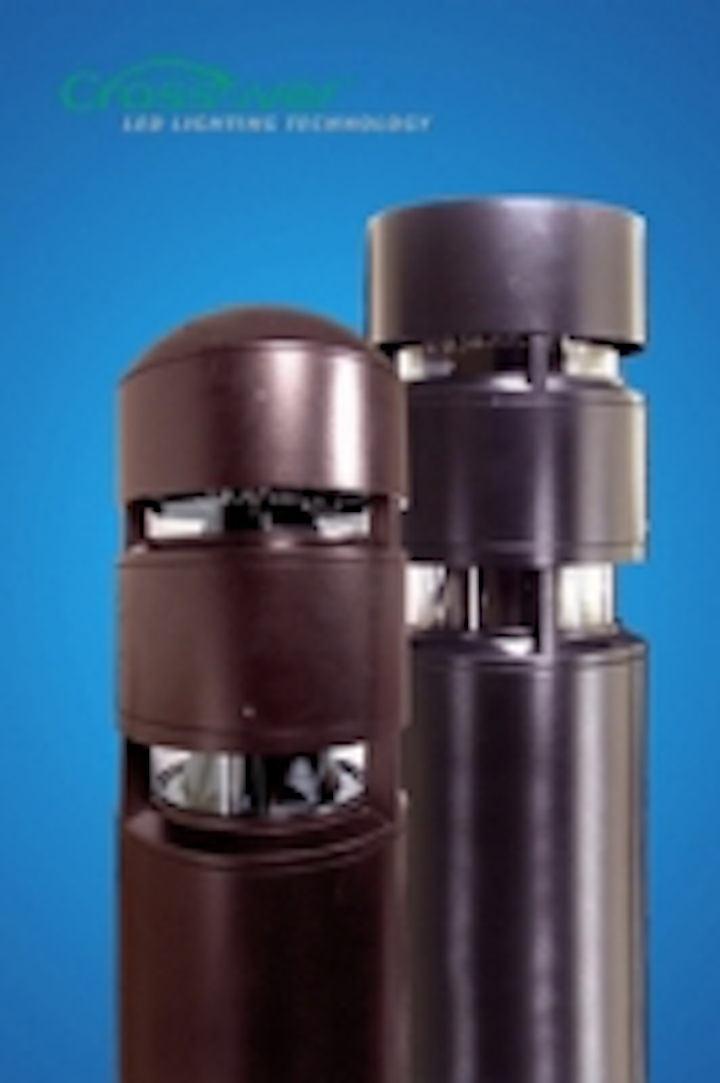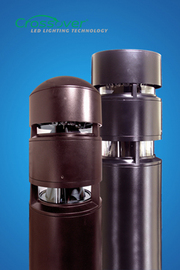 Date Announced: 02 Dec 2011
Cincinnati, OH – LSI Industries Inc. is pleased to introduce the XHYP3 -- a new specification-grade bollard featuring a revolutionary high performance patent-pending Dual Beam LED optical system with state-of-the-art driver technology for unsurpassed system efficiency, control and protection. The Dual Beam optical system, driven by LSI's Crossover® LED technology, delivers exceptional fixture spacing and superior lighting uniformity for enhanced security and improved way-finding. With precise lighting control, the XHYP3 projects the right amount of light in the areas where you want to provide a seamless transition between transitional zones.
Built on the distinct, progressive design of the high performance LSI Greenlee Lighting Hyperion bollard, the XHYP3 complements and enhances your architectural statement day and night. Further, its rugged, reliable construction makes it extremely durable and vandal resistant It is fast and easy to install and requires virtually no maintenance. Both optional internal Doppler motion sensor and photocell provide unparalleled control for incomparable energy efficiency. An integral emergency back-up option delivers battery back-up power for a minimum of 90 minutes.
Unique and bold, LSI's XHYP3 bollard was created especially for those designers and architectural vanguards who want a striking design edge, exceptional illumination and energy-efficient technology.
LSI is a vertically-integrated manufacturer that combines integrated technology, design and manufacturing to produce the most efficient, high quality products possible. Everything we build is done right here in one of our US plants. We are committed to advancing solid-state technology to produce affordable, high performance, energy efficient lighting and custom graphic products that bring value to our customers. We have a vast offering of innovative solutions for virtually any lighting or graphics application. Further, we can provide design support, engineering, installation and project management for custom graphics rollout programs for today's retail environment.
LSI is a U.S. manufacturer with marketing / sales efforts throughout the world with concentration currently on North America, Latin America, Australia, New Zealand, Asia, Europe and the Middle East. Our major markets include the commercial / industrial lighting, petroleum / convenience store, multi-site retail (including automobile dealerships, restaurants and national retail accounts), sports and entertainment markets. Headquartered in Cincinnati, Ohio, LSI has facilities in Ohio, New York, North Carolina, Kansas, Kentucky, Rhode Island, Texas and Montreal, Canada. The Company's common shares are traded on the NASDAQ Global Select Market under the symbol LYTS.
Contact
Minda Matthews-Smith Director of Marketing
E-mail:minda.matthews-smith@lsi-industries.com
Web Site:www.lsi-industries.com