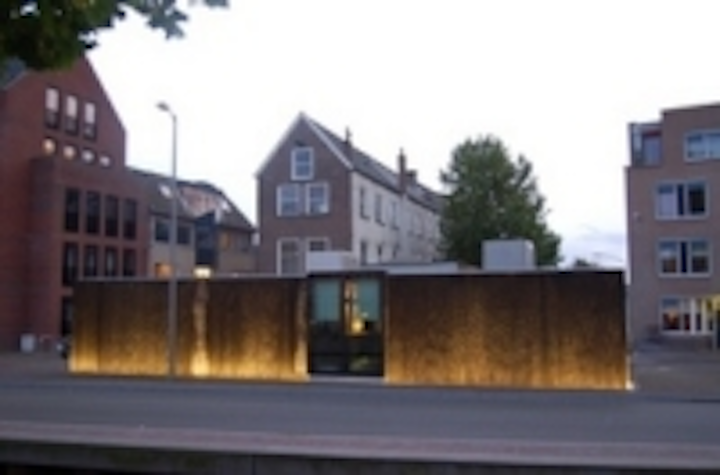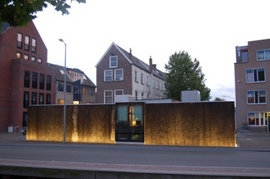 Date Announced: 21 Dec 2011
In the interest of safe and sufficient water the sewer pumping station at the Markendaalseweg in Breda is officially inaugurated on December 19th 2011. Havermans: Hielkema Architects created a design for the sewer pumping station in Breda, as part of the total new harbor project. The lighting plan has been designed by Atelier Lek and in this plan the Vincent LEDline from Led a la Carte is used. The technical installation was done by Imtech Building Services Zuid.
A whopping thousand kilometers of sewerage is laid out under Breda. The sewer pumping station boosts per hour about three million liters of waste water to a height and gravity does the rest. Architect Lode Havermans wanted a water curtain along the walls; to decorate but also to prevent graffiti. The architect has managed to bring the water back in the city on a wonderful way. And about the function he said: "the large and small showers will be discarded, so we keep dry feet."
In this lighting plan a special edition of the Vincent LEDline was developed because of the very wet environment.
Contact
Led a la Carte De Ambachten 12 4881 XZ Zundert The Netherlands Phone +31 (0)76-599 599 5 Imtech Building Services Regio Zuid Princenhagelaan 11 4813 DA Breda The Netherlands Phone +31 (0)76 - 5717473 E-mail Buildings@imtech.nl Website www.imtech.nl/buildings
E-mail:info@ledalacarte.com
Web Site:www.ledalacarte.com