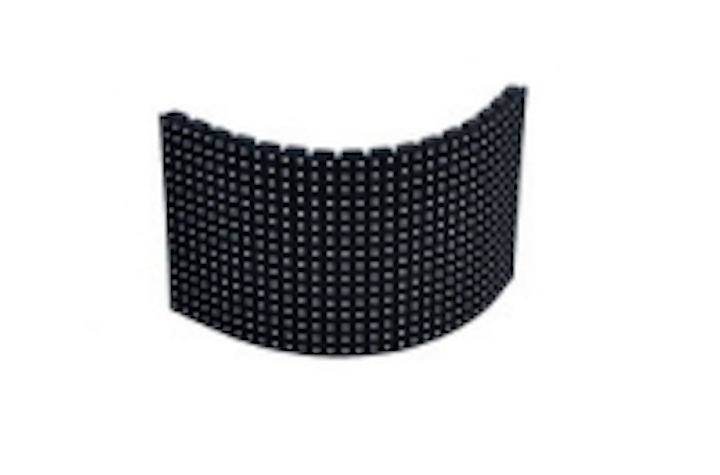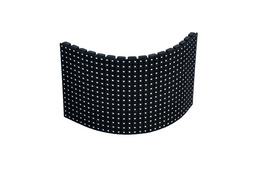 Date Announced: 04 Dec 2011
Pixled, a European provider of LED-based displays, has significantly expanded its range of robust, portable, lightweight screen surfaces. These screens are popular for all creative and scenic applications, from entire stage sets to specialist presentations exhibition areas, and retail displays.
In additional to the standard LED surface panels, Pixled can offer a variety of other display options to designers, which can be tailored exactly to suit their project, budget and environment.
P-6 : the budget friendly 6 mm product
The P-6 is a high resolution lightweight dynamic tile, offering 2000 nits of brightness, available with either white or black faced SMDs, and a true 6 mm, budget friendly product, ideal for rental and staging companies and fixed installations.
Flex-10
Flex-10 is a newly developed ultra-thin flexible display module, currently available in 6 and 10 mm resolutions for convex and concave fixed installations. The bendable Flex-10 LED display opens many new possibilities for LED usage. Engineered using state-of-art technologies including silicone rubber and flexible PCBs, the Flex-10 can be bent and flexed to fit curved surfaces of almost any shape or form, both convex and concave as well as horizontally and vertically.
F-50C/F-75C/F-150C Soft Curtain LED
This product makes ideal stage backdrops and has great imaginative potential including for the cladding of large walled and draped areas.
The Soft Curtain screen - denoted by the "C" after the model number is a 50 mm pitch flexible mesh product, with huge flexibility for visual designers and presentations. It is excellent for displaying low resolution visual and ambient effects.
Available in 180 x 160 cm panels, Pixled's Curtain LED products can be bent to many shapes including spheres, waves, etc. The modules can be mounted flat.
F- 55G: Pixels on a grid for ultra-transparency
This product is ultra-thin, super lightweight and 60% transparent display designed for concert backdrops, stage and TV sets and fixed-installation displays in very bright environments, such as like shop fronts and retail environments. Light output is 600 Nits.
The pixel pitch of 55 mm (H x V) gives 330 pixels per square inch and weighs a very expedient 2.9 kg.
The Lightbox: Digital Signage display
The Lightbox is an indoor digital signage display, available in various sizes and dimensions. This display has been developed by Pixled to widen the application base for selected products and is designed for places and spaces needing high brightness displays, including retail environments, advertising applications and for venues of all types particularly stadia, etc.
Depending on the size of the display - and the quality expectations - the Lightbox unit can be equipped with a wide choice of LED tiles in different resolutions, with 4 mm, 6 mm, 8 mm and 10 mm pitches currently available.
The Lightbox is available with either single or double sided LED displays.
All Pixled products have a reputation for reliability and quality engineering. They can be seen in action worldwide on concert tours, television shows, theatrical productions, special events, exhibitions and corporate presentations, product showrooms, retail and advertising displays and all types of commercial applications.
In addition to the dynamic standard range, custom elements can be designed and produced as to suit by Pixled's specialist team.
Contact
For more press info on Pixled please contact Louise Stickland on +44 (0)1865 202679 or +44 (0)7831 329888 or Email 'louise@loosplat.com'. To contact Pixled direct, please call +32 (0)59 33 99 10 or check www.pixled.com
E-mail:louise@loosplat.com
Web Site:www.pixled.com