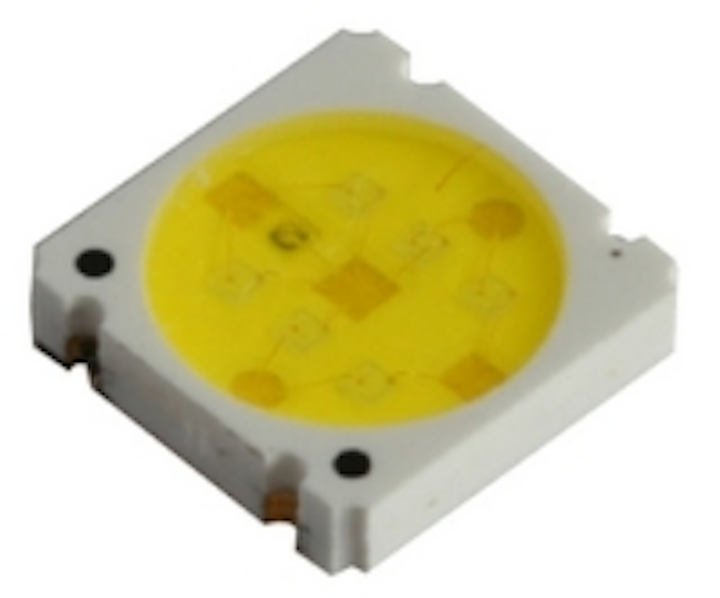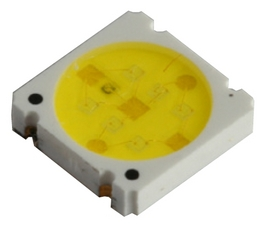 Date Announced: 14 Dec 2011
Stanley Electric of Japan releases a family of products of ultra high efficiency lighting class multi-die white LED, known as the '6J'
With key performance such as efficacy of up to 150 lumen/watt, and other options with typical CRI of 95, the 6J series is an exciting addition to the LED arena.
The 6J family will comprise of a range of CCT and CRI options to suit any lighting requirement.
With a typical Ra of 70, the 6J 'X' type will have colours available of 2700, 3000, 4000, 5000 and 6500 Kelvin.
With a typical Ra of 85, Stanley can also offer the 6J 'Y' type with CCT variations of 2000, 2400, 2700, 3000, 4000, and 5000 Kelvin.
Finally, where very high and excellent quality colour rendering is preferable, Stanley can also introduce it's 6J 'Z' type with a typical Ra of 95, in the CCT variants of 2700, 3000, 4000 and 5000 Kelvin.
With its high efficiency light output, very thin (1mm) and high performance ceramic packaging, along with the long life and reliability you would expect from Stanley Electric, which continues to be also a key automotive LED maker, the 6J offers an industry leading light power capability.
Stanley's 6J family of lighting class LEDs is available immediately.
Contact
For a datasheet or sample please contact:- pdearden@stanleyelectric.co.uk bphelan@stanleyelectric.co.uk
E-mail:sales@stanley-electric-eu.com
Web Site:www.stanley-components.com