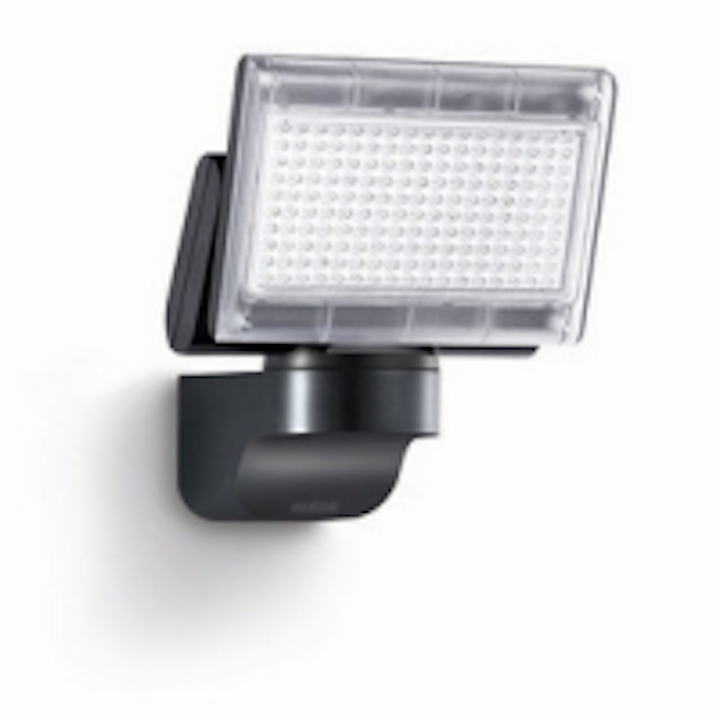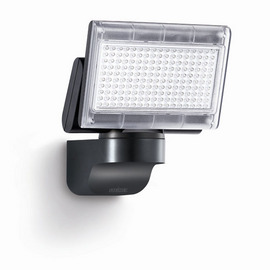 Date Announced: 20 Dec 2011
As part of its well-established XLed range of LED floodlights, lighting expert, Steinel (UK) Ltd, is launching the XLed Home floodlight, which combines ultra-bright illumination with energy-saving LED lamps.
The new XLed Home floodlight, with its low-energy LED design produces a saving of 90% over conventional halogen floodlights – a big attraction to eco-conscious homeowners. The XLed Home requires less than 15W of power to provide a light output that is comparable to a 150W halogen with a wide spread of bright, white light (6700 degrees Kelvin) around a property. What's more, the LEDs boast a lifespan of more than 50,000 hours. The unit is covered by a 5 year warranty.
No overheating
The long lifespan of the XLed Home floodlight is enhanced by the use of 'Active-Thermo-Control' (ATC) technology, which will minimize the risk of overheating. In addition to the cooling fins, the ATC system constantly measures the temperature of the LEDs and the microprocessor takes action in critical situations, ensuring the floodlight is not damaged by overheating.
Robust and adjustable
The XLed Home is equipped with 170 LEDs – boasting a luminous flux of 780 lumens, and a Colour Rendering Index of 75.
Fully adjustable, the head of the floodlight can be tilted and swivelled, so that it illuminates precisely the desired area. It can also be installed beneath porches and other protruding structures without a problem.
Sensor control
The IR-Sensor version of the XLed Home can cut energy consumption dramatically, since it allows the floodlight to illuminate only when its highly-sensitive motion detector is triggered by a person entering the detection zone. It powers down once they have left the area and the selected time delay has elapsed, meaning that energy is never wasted on unnecessary lighting. The XLED HOME also has an adjustable lux control.
Peter Lawrence, General Manager at Steinel (UK) Ltd, comments: "Keeping energy costs low is a big concern for homeowners, especially those that are environmentally-conscious. For this reason, electricians need to know about the latest innovations in low-carbon floodlights, like the XLed Home, which uses LED technology and sensor control to cut energy use by up to 90%."
He adds: "XLed Home is the latest addition to the varied range of LED floodlights from Steinel, which also includes XLed 10 and XLed 25. These floodlights feature 10 and 25 LEDs respectively.
Contact
01733 366740
E-mail:yvettewhite@steinel.co.uk
Web Site:www.steinel.co.uk