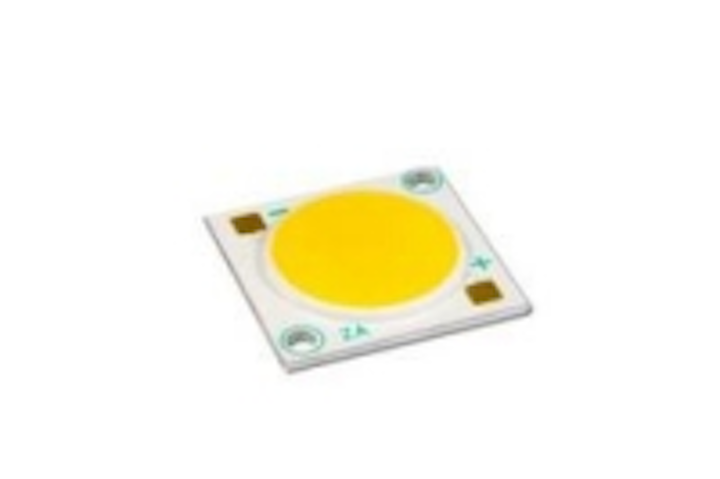 Date Announced: 12 Dec 2011
Seoul Semiconductor, an LED packaging company, launched its Chip-On-Board (COB) type of direct current (DC) LED, named Z-Power COB (ZC).
The ZC Series, developed on Seoul Semiconductor's Z-Power LEDs, will be used as a light source of high-brightness and high power to decrease thermal resistance and increase LED lighting product life expectancy. Moreover, it allows manufacturers to conveniently install, design and price competitive products.
The ZC Series is designed as a COB and eliminates the need for the LED to be surface-mounted onto a metal plate, permitting manufacturers to bypass the chip connection process before use. Companies can trim manufacturing and management costs and improve the end product.
The use of highly-reflective aluminum substrates in the ZC Series also greatly improves the brightness and significantly prolongs LED bulb life span. Using a single ZC chip from the Series permits the development of an LED light bulb which allows light to be distributed more evenly than lights that connect several LED packages to a single module.
ZC will be offered in 6W, 10W and 16W, each of which will be appropriate replacements for 40W, 60W incandescent light bulbs and 100W down lights, respectively.
"The ZC Series will enable manufacturers to easily produce LED light designs that ultimately afford consumers with longer-lasting LED lights at decreased electricity costs," explained Sunghoon Bae, Vice President of Seoul Semiconductor. "As with the recent release of our AC LED, Acrich2, the launch of the ZC Series is aligned with Seoul Semiconductor's commitment to providing consumers with a diverse and innovative product portfolio rooted in research and development investment."
The recently launched ZC Series will be available to customers soon.
Contact
Irene Jellissen Marketing Manager Europe
E-mail:info@seoul-semicon.de